Beuchat Espadon Equipe
Kristaps
I was really hesitant to buy an open cell suit. "Surely it's all hype." I already have a 7 mm Henderson and thought, given how cold I was in 20+ degree water, that I just wouldn't be able to dive anything colder. Unfortunately, Malta's winter waters are quite cold. And so I tried one out lest I be drydocked til summer.
Getting ready before a St Elmo's Bay dive.
I'll let the results speak for themselves. Although the average Maltese winter water temperature is 15 degrees around this time, I'm able to free dive comfortably for well over an hour with the two-piece "farmer John" 5 mm Beuchat Espadon Equipe. Perhaps it's the same with any open cell suit; but as my experience is limited to the Espadon, I think it's perfect.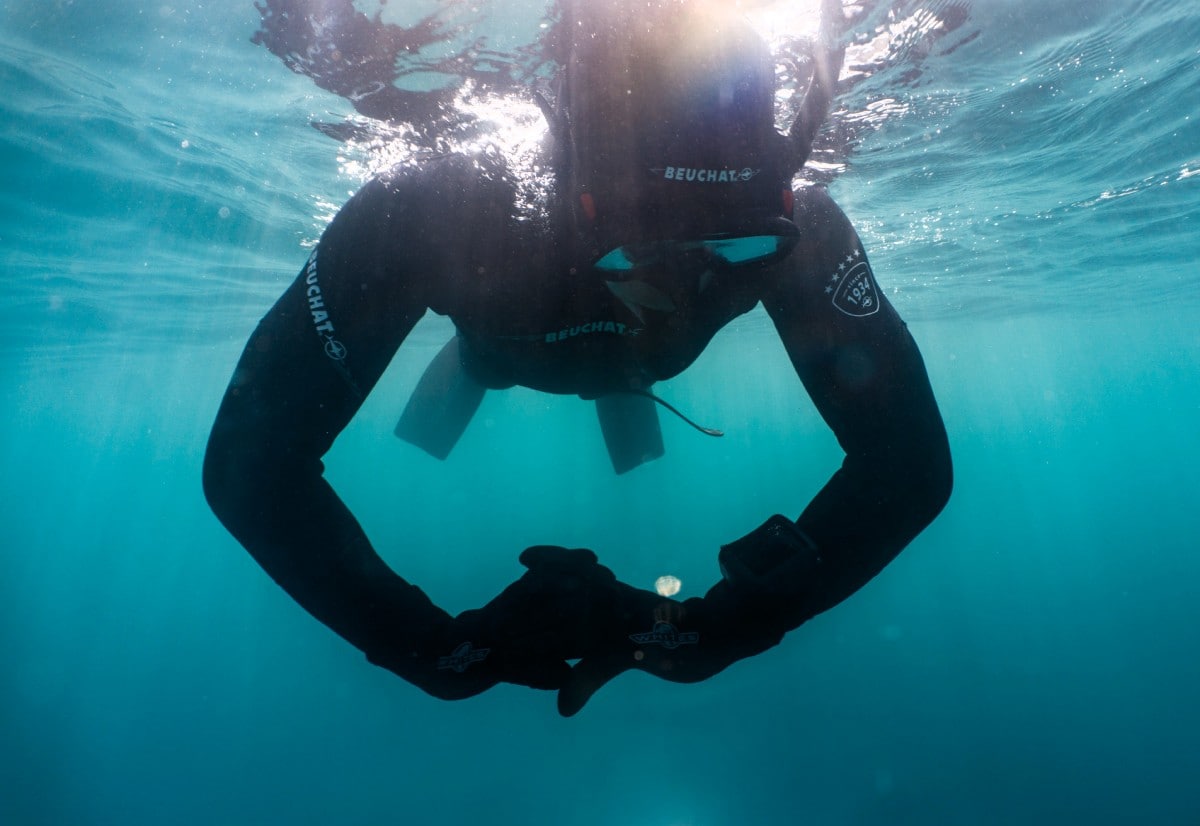 Relaxing over St Elmo's Bay Reef.
What is an open cell suit? It just means that the inner lining you never noticed on your wet suit has been cut out. So the rubbery neoprene adheres directly to the skin.
This makes the suit much warmer—but also much more fragile. To don my Espadon, I take a bit of baby shampoo mixed with water (1 part to 4 parts, roughly) and spray it liberally into the suit. I then rub the insides together til they're slick, then pull it on. This way, it slips right over the skin.
A very happy diver in St Elmo's Bay.
I chose the "farmer John" style to have added thickness around my core. I can't say if this makes a difference compared to the regular bottoms, but it probably doesn't hurt.
My complaints? Beyond the expected—that the suit is quite tricky to put on—none. I augment the suit with a pair of Bare 5 mm gloves and Beuchat 4 mm open cell socks. All in all, our Maltese 15 degree water is just fine.
(I'm curious what even colder water would be like in a 7 mm.)