Beuchat Women's Crawl C500
Review by

Huck
Date:
Last updated:
Beuchat Women's Crawl C500
Huck
Once June came around, my Beuchat Athena became a little too warm so I started diving with only the jacket (omitting the farmer-johns). However, I felt a little vulnerable exposing my legs to the waters with Mauve Stingers around, and decided I needed a lighter one-piece, non-open cell wet-suit.
A triathlon wetsuit is a multi-purpose wetsuit specifically designed for maximum flexibility and mobility, with different thickness around the torso, limbs, and neck (4/3/2mm). It's extremely easy and quick to put on and take off – something to keep in mind for future trips we have planned where ease of access to one's gear is a must.
The Crawl C500 is Beuchat's unisex, mid-range freediving triathlon wetsuit, and the one that I came to purchase.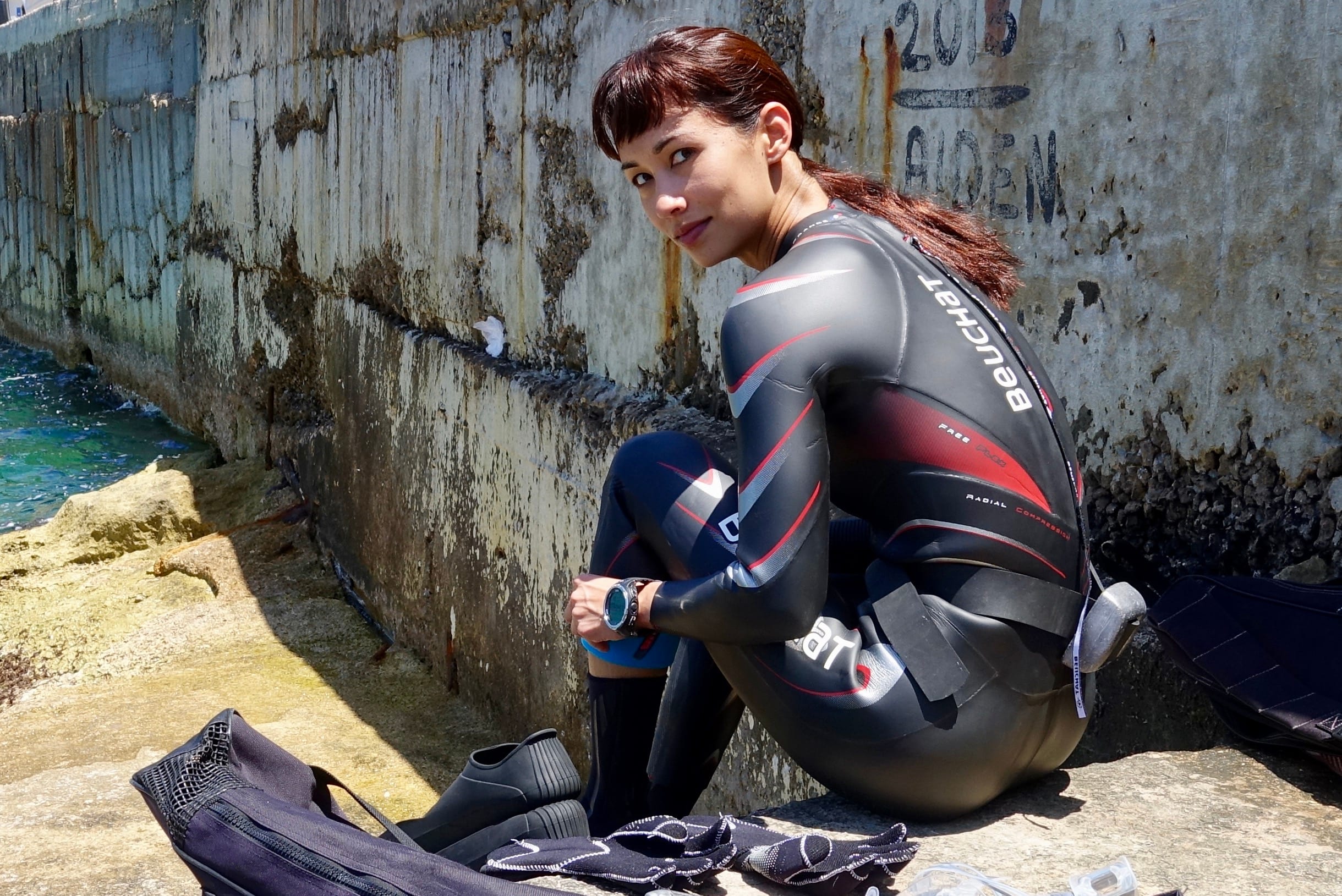 Gearing up at St. Elmo's Bay.
Why?
I wanted a that would be tight enough to fit snugly, without restricting mobility. (A tough compromise.) As a petite woman, I find that most suits are baggy on me around the waist and hips, and often too loose around the neck and wrist seals.
Beuchat carries sizes all the way down to XXS, which I found really useful as the XXS was an almost perfect fit considering it wasn't custom-made.
As a comparison, I'd tried on the C200 model in the store (also in XXS) but preferred the suppleness of the material of the C500. It ended up being twice as expensive, but seemed worth it to me.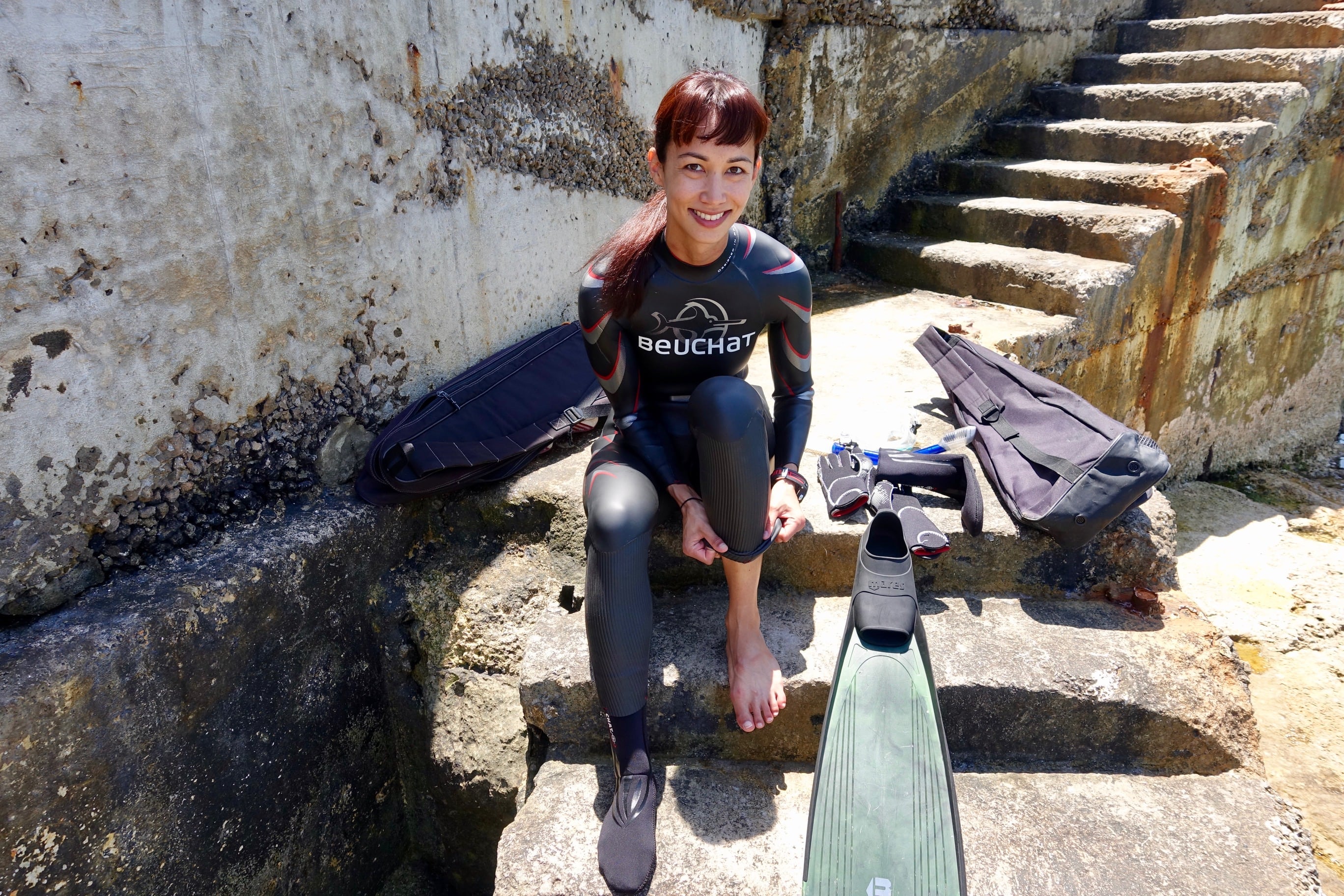 Happily getting ready to dive the HMS Maori.
Having only had a chance to use the suit twice so far, I can happily say that I'm overall satisfied. The Mediterranean sea is still a bit cold for donning only a 4/3/2mm, and as someone who gets cold extremely easily, the suit manages to keep me warm for about 30-60 minutes in the 20–24° temperature range.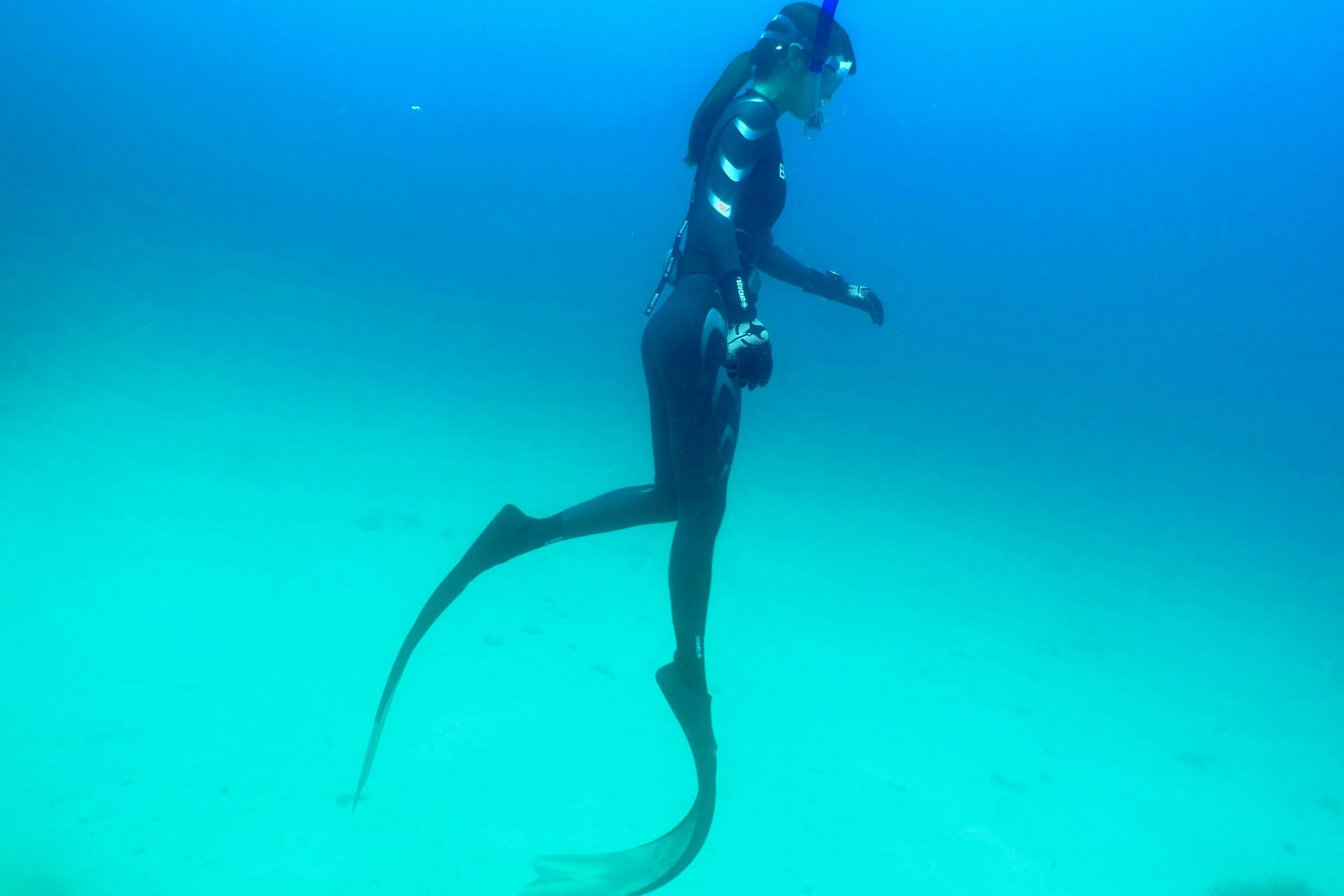 Diving around St Elmo's Bay.
What else do I like about this wetsuit? Unlike my Athena, it doesn't compress so strongly, so the change in buoyancy is very gentle. It's sleek and very streamlined, it looks cool. (Aesthetics are important too.) It's so much faster to put on and easier to take off than an open-cell wetsuit because you don't have to lube it up. And once in the water, it feels like you're not wearing a wetsuit at all: the material simply feels like a second layer of skin.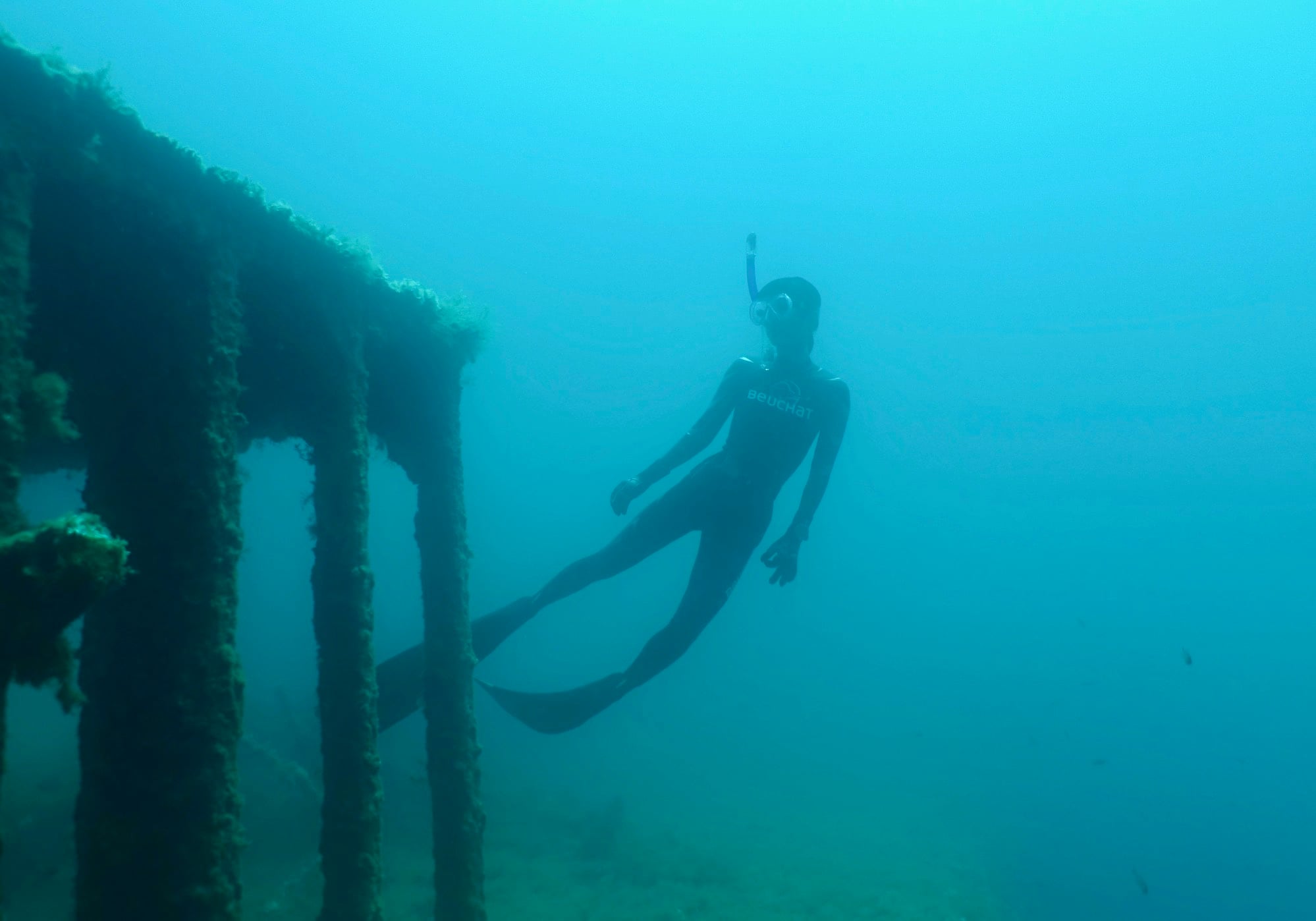 Diving around the HMS Maori.
What do I not like?
The thing about material that's so flexible and slim is that you do lose a lot in the way of warmth. After about 45 minutes on average I tend to start shivering so dives tend to be cut short due to feeling cold… there's always a trade-off!
Also, if you're used to diving with a hood then I've noticed it feels very strange to all of a sudden not have one (throws your equalisation off). But for warmer waters I don't think I'd recommend one so I'd leave the suit as it is… I'm overall very happy with it just as it is!