divelog·blue

Kristaps Dzonsons
Finally back in Malta! We jumped right into the water with the usual Divewise to test the Sony RX100M4's video capabilities: we usually shoot video with our GoPro Hero4 Silver, and we wanted to see how the Sony handles 50 FPS video in low-light conditions with video lights for an upcoming project. To the Um El Faroud!
I (Kristaps) tagged along the well-known Steve, who was instructing a student (and Divewise employee) in the decompression arts. Naturally, both have perfect form and made for excellent subjects.
I've been struggling with getting good buoyancy on the camera. While a good buoyancy can be struck with floats and just the video lights, putting on video lights and the strobe make the rig a bit too negative. Every arm is loaded with floats by now, so it's probably time to pick up some actual buoyancy arms.
And while I'm happy with the light output of the BigBlue VL4000P when in the ship, I think a bit more would go a long way. Of course, perhaps I should just pay more attention to the light metre and spend more time with the control wheel—trusting my own eyes and not the camera's sensor when taking video in programme mode.
image gallery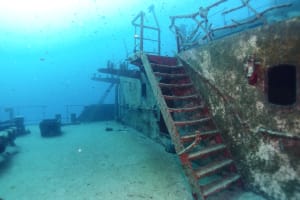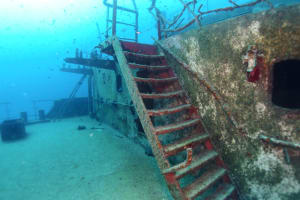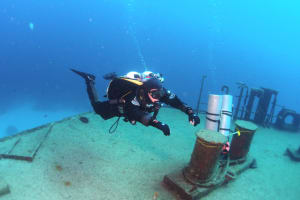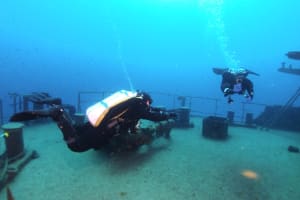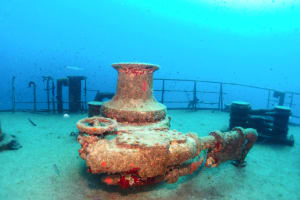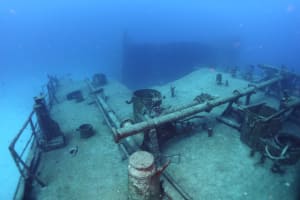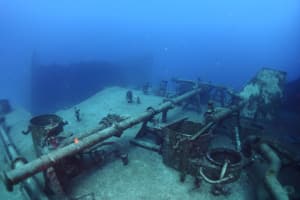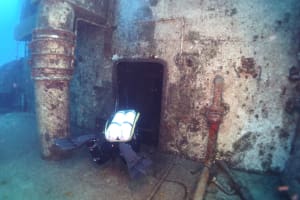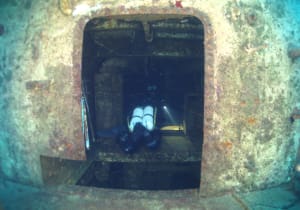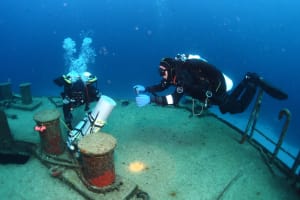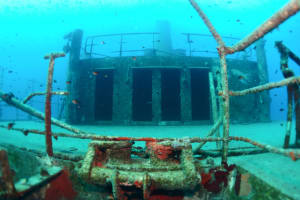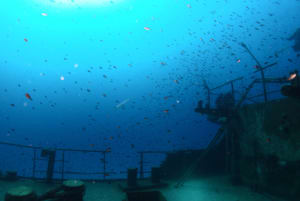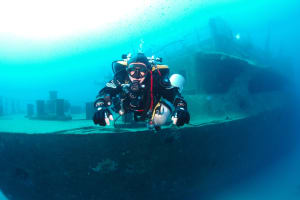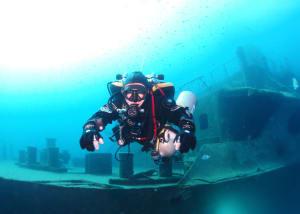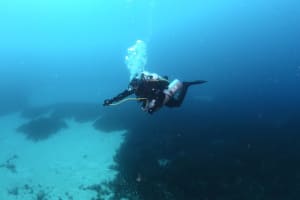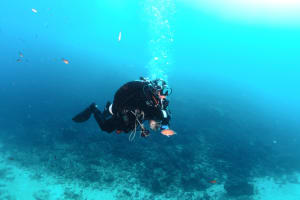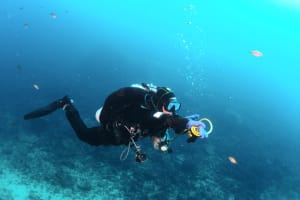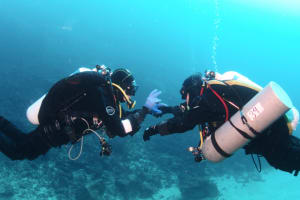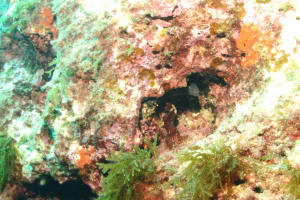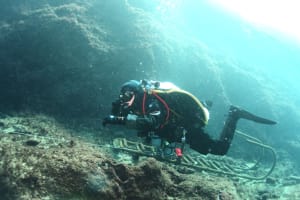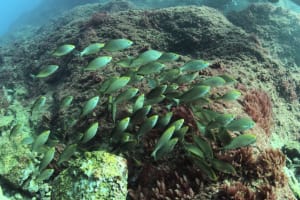 Marine life in this article: European barracudadamselfishMediterranean moray eelsalema porgy.
If you'd like print-quality versions of any image, please contact Kristaps with your request. Except where otherwise noted, content on this page is licensed under a Creative Commons Attribution 4.0 International license. Attribution should be to divelog·blue with a link to divelog.blue.