divelog·blue

Kristaps Dzonsons
On our last day in Mozambique we decided to skip freediving altogether due to the poor surface conditions and do a two-tank dive. The waves were about 2 metres high so it was a bumpy 45-minute ride in a rib getting from dive site to dive site, and an even bumpier launch from the beach. This we've come to realise is normal for Mozambique.
We had better, albeit still not great, visbility on this day and saw a wide variety of marine life, including a round ribbontail stingray (Taeniura meyeni), laced moray eel (Gymnothorax favagineus), and even a yellow boxfish (Ostracion cubicus).
Overall we were pleased with our marine life encounters – the whale sharks made the trip worth it in and of themselves. (Although we do wish we'd seen more mantas.) However, we were disappointed with the dive conditions and would hesitate to return to Tofo due to the poor visibility and surge.
image gallery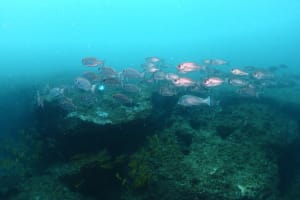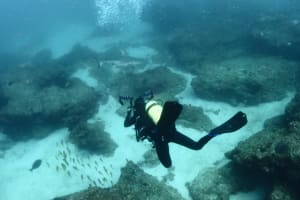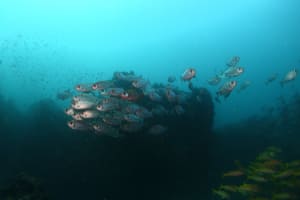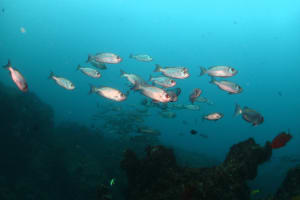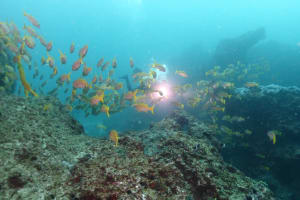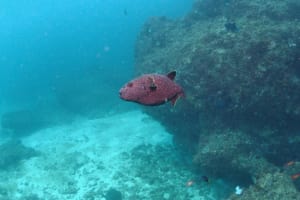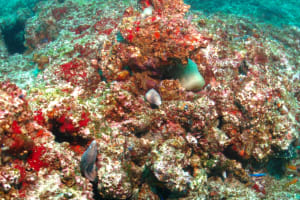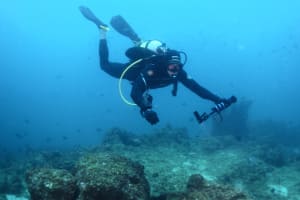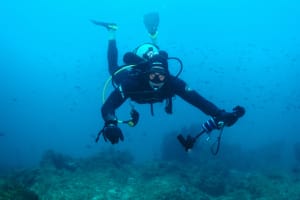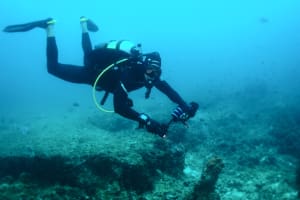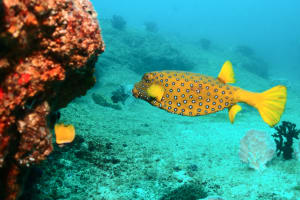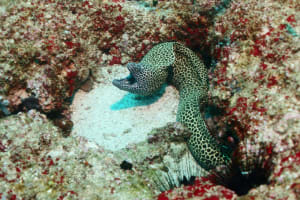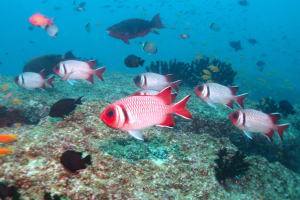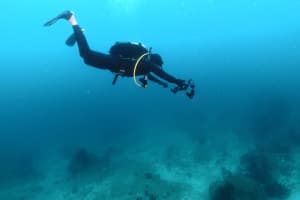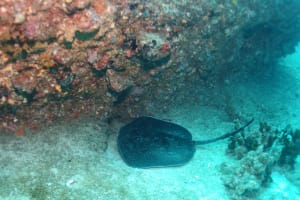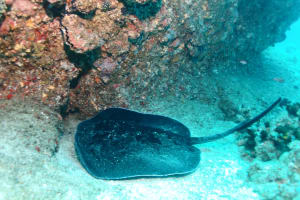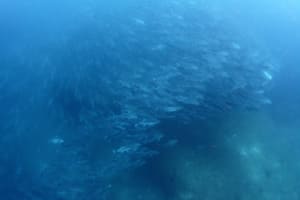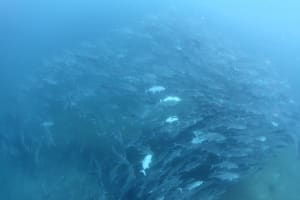 Marine life in this article: round ribbontail stingraylaced moray eelyellow boxfishgoggle eyegrey reef sharkbigeye snappergolden puffergeometric moray eelsteephead parrotfishsplendid soldierfish.
If you'd like print-quality versions of any image, please contact Kristaps with your request. Except where otherwise noted, content on this page is licensed under a Creative Commons Attribution 4.0 International license. Attribution should be to divelog·blue with a link to divelog.blue.