divelog·blue

Kristaps Dzonsons
Like in the day before with Diversity SCUBA, we decided to spend the day with a mixture of free and SCUBA diving. And like in the previous day, the surface and water column conditions were bad enough that we cut our free diving short in favour of SCUBA.
Before doing that, we were lucky enough to run into a few whale shark (Rhincodon typus). I don't think we'll ever get tired of these beautiful animals; and in retrospect, wish we'd paid a bit more attention to filming them. (For example, anticipating the path, free diving to a neutral point at 7 or so metres, and filing upward.) Kristaps tried to do so whilst on the move; and as anybody who free dives knows, diving after strenuous exertion produces very short bottom times!
Our SCUBA dive seemed to have a larger-than-usual share of moray species—which is great, because we find these animals to be very photogenic (not to mention easy to photograph!).
image gallery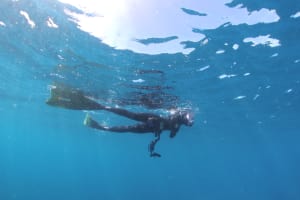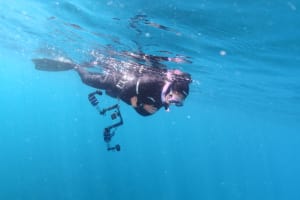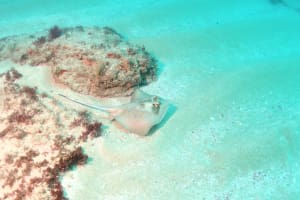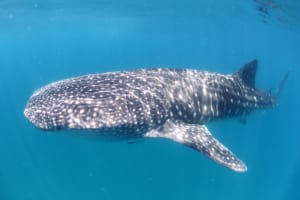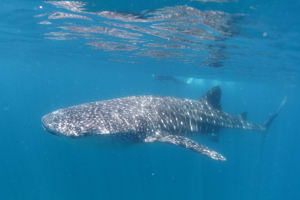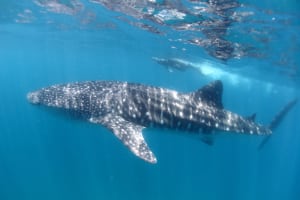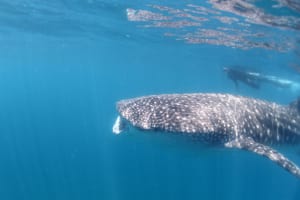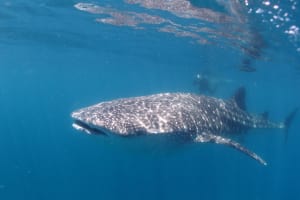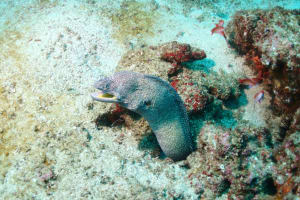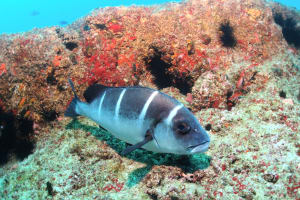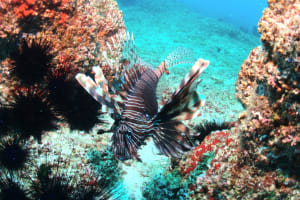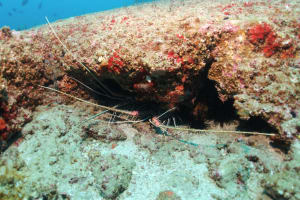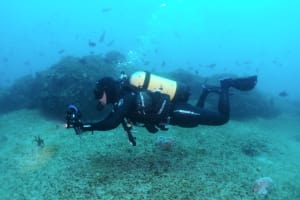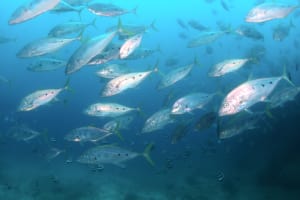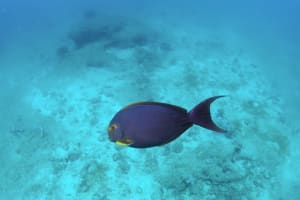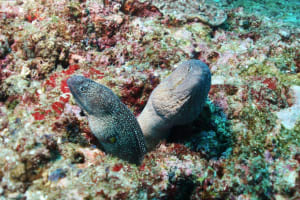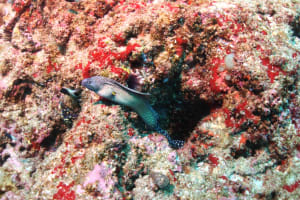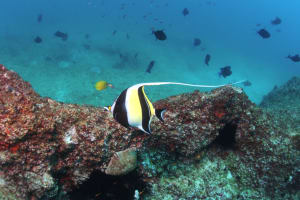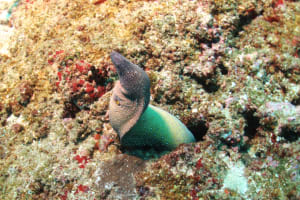 Marine life in this article: whale sharkblue-spotted ribbontail rayyellowmouth moray eelred lionfishlaced moray eelgeometric moray eelyellowspotted trevallyyellowfin surgeonfishMoorish idol.
If you'd like print-quality versions of any image, please contact Kristaps with your request. Except where otherwise noted, content on this page is licensed under a Creative Commons Attribution 4.0 International license. Attribution should be to divelog·blue with a link to divelog.blue.