divelog·blue

Kristaps Dzonsons
In a departure from our previous days SCUBA diving with Diversity SCUBA in Tofo, we decided to free dive instead of SCUBA dive.
Unfortunately, the Tofo coastline doesn't play nicely with free diving. Not only is the surface quite turbulent, which makes resting not very restful, but the surface is invisible even at 15 metres. Moreover, the current at surface and at depth are different, so one's constantly swimming back to a neutral start. Thus, while we put in a dozen or so dives, we never really managed to strike a groove. We did, however, run into several whale shark (Rhincodon typus) during our time on the surface!
Following our dives, we jumped into our SCUBA gear and rounded out the day with a pleasant 30 metre dive.
image gallery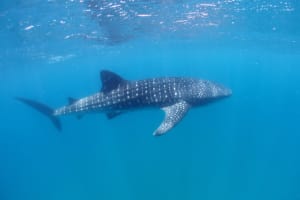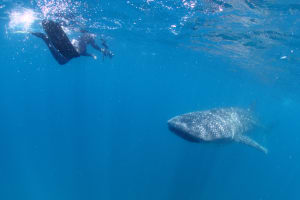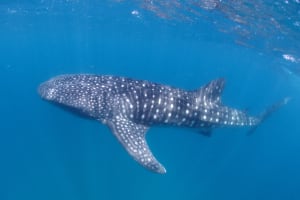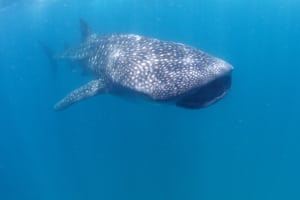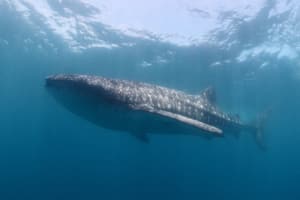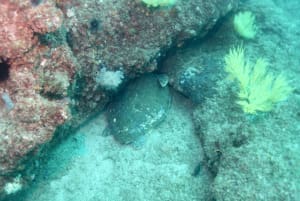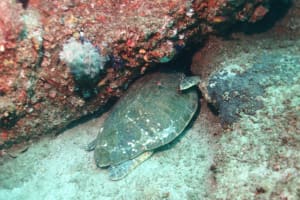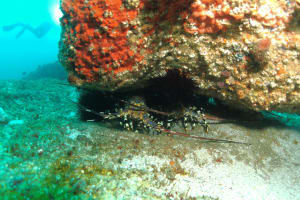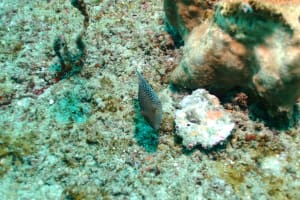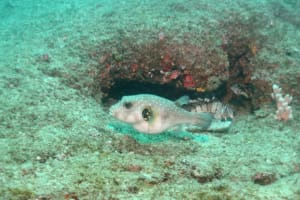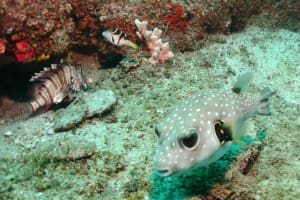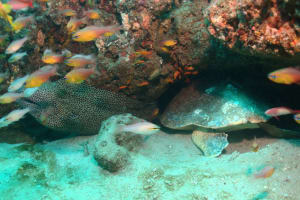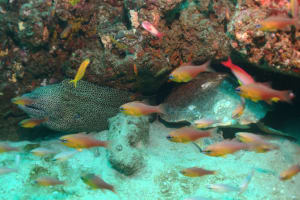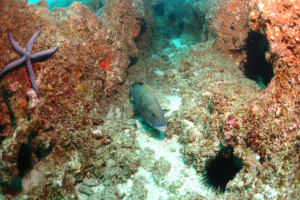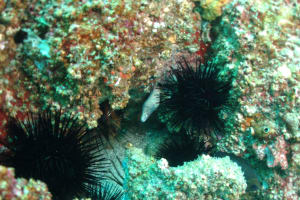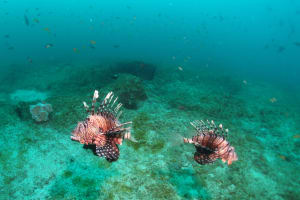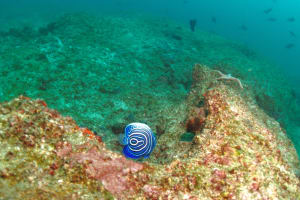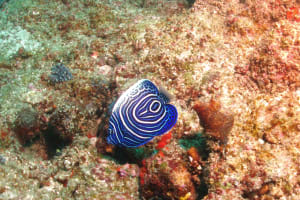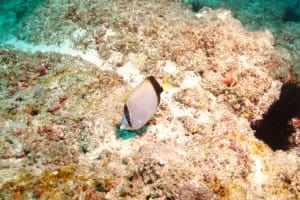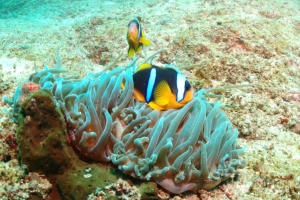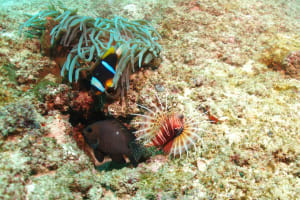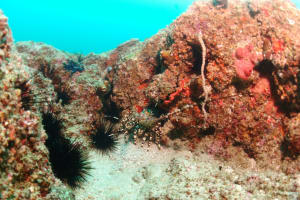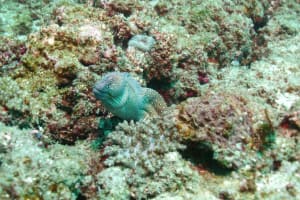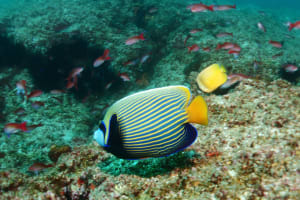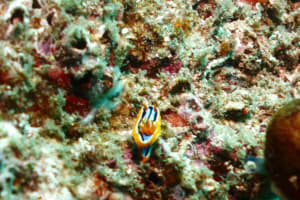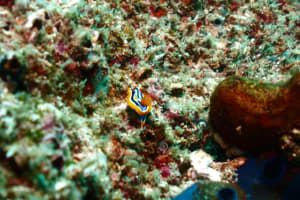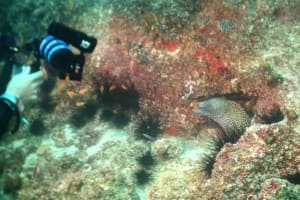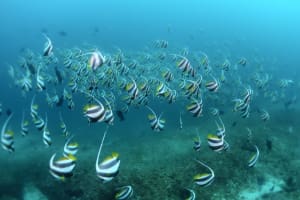 Marine life in this article: whale sharkloggerhead sea turtlehoneycomb tobywhite-spotted pufferred lionfishsaddled pufferfishlaced moray eelgeometric moray eelemporer angelfishAfrican butterflyfishClarke's anemonefishgiant moray eelnudibranchpennant coralfish.
If you'd like print-quality versions of any image, please contact Kristaps with your request. Except where otherwise noted, content on this page is licensed under a Creative Commons Attribution 4.0 International license. Attribution should be to divelog·blue with a link to divelog.blue.