divelog·blue

Kristaps Dzonsons
After 45 dives in total, I (Huck) decided to finally upgrade from a single tank to a twinset. Yes, a challenge—not just because twins are heavy to carry, but because I'd had a couple of negative experiences in a row which put me off SCUBA for several months. But I was inspired by Kristaps, who, after completing his deco course, now only dives with twins, and I want to be able to dive with divebuddy. He convinced me it would double the time I'd be able to stay underwater. I also currently have a somewhat high SAC rate, so this would definitely be worth it.
I had a fantastic instructor, Steve from Divewise, who patiently took me through my twinset orientation dive. On land, we went over the steps of getting fitted to a back-plate harness, setting up your own twinset, and out-of-air drills. In the water, we practiced switching regulators, frog-kicking, and staying still in the water.
Turns out that frog-kicking and staying still in the water is much harder than it sounds! Kristaps filmed me doing these exercises, and looking over the footage later, I realised I have a lot to work on to improve my trim (achieving the skydiver pose).
image gallery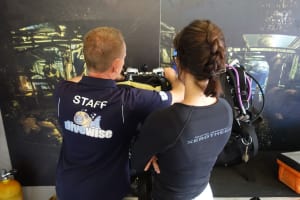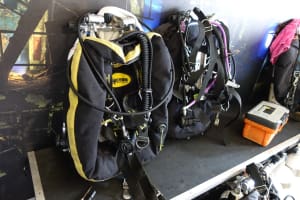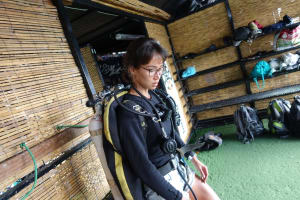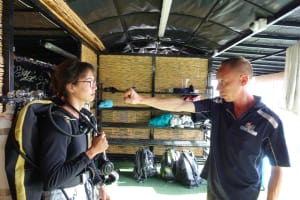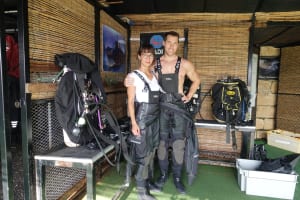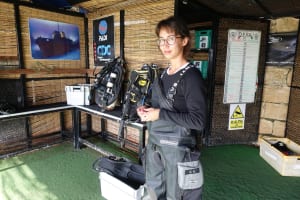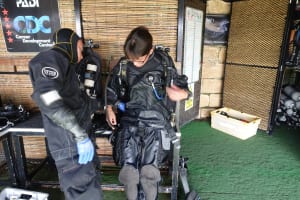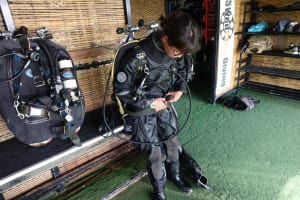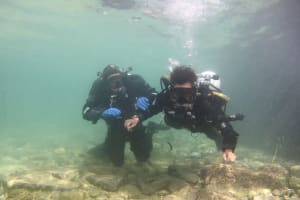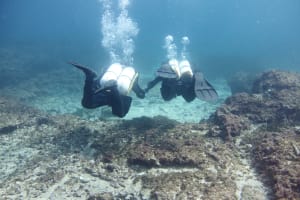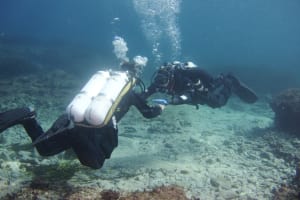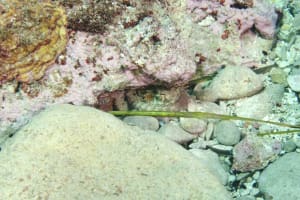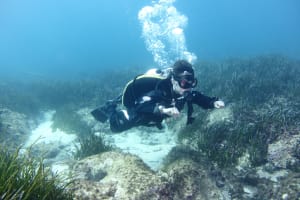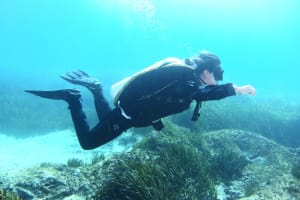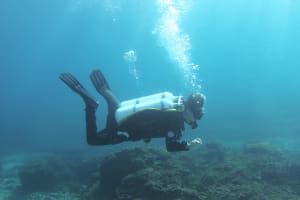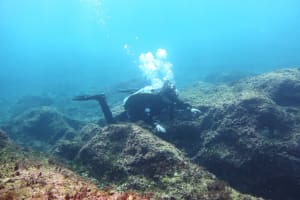 Marine life in this article: common octopus.
If you'd like print-quality versions of any image, please contact Kristaps with your request. Except where otherwise noted, content on this page is licensed under a Creative Commons Attribution 4.0 International license. Attribution should be to divelog·blue with a link to divelog.blue.