divelog·blue

Kristaps Dzonsons
This was my (Huck's) first time seeing the Um El Faroud as a SCUBA diver (rather than as a freediver). What a difference it was to be able to observe the wreck without having to worry about running out of air! We explored the ship, saw some Mediterranean moray eel (Muraena helena), bearded fire-worm (Hermodice carunculata), and Mediterranean red starfish (Echinaster sepositus).
However, on the way back, I blew through my air consumption anyway and had to share my divemaster's so I'd have enough left for my safety stop. After this dive, and considering my SAC rate, I'm now convinced it's worth it for me to upgrade to diving with a twin-set (like Kristaps) in order to extend my bottom time.
image gallery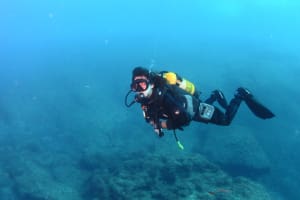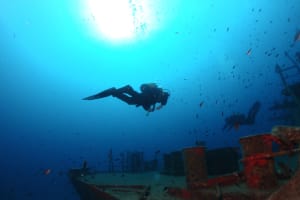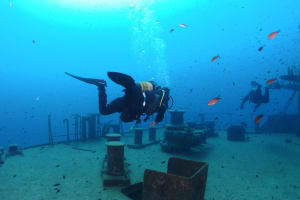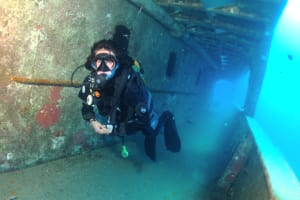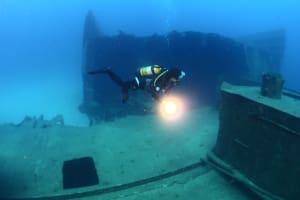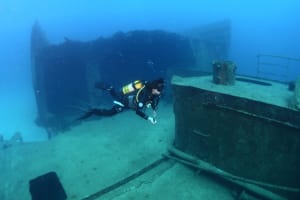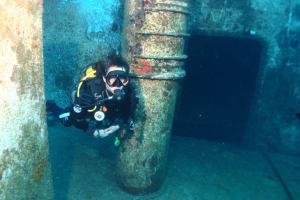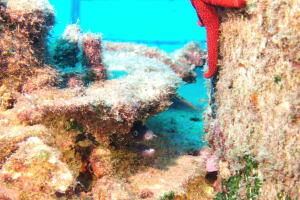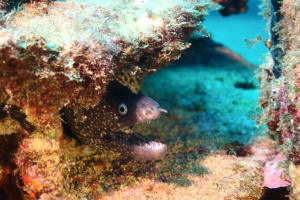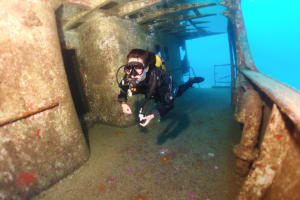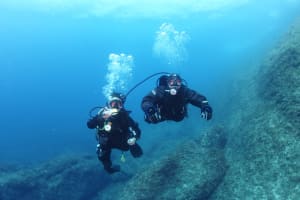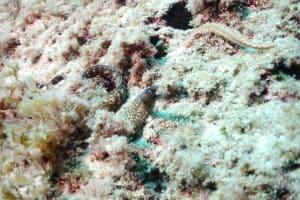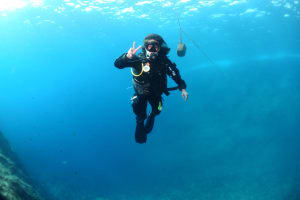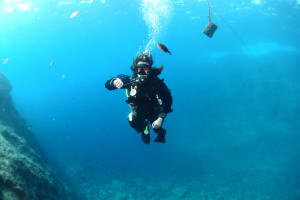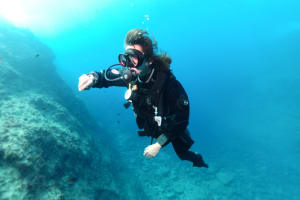 Marine life in this article: Mediterranean moray eelbearded fire-wormMediterranean red starfish.
If you'd like print-quality versions of any image, please contact Kristaps with your request. Except where otherwise noted, content on this page is licensed under a Creative Commons Attribution 4.0 International license. Attribution should be to divelog·blue with a link to divelog.blue.