divelog·blue

Kristaps Dzonsons
We returned to a familiar dive site, Ċirkewwa, for a pair of dives. The first was along the Rozi, which sits at about 35 metres at the deepest point. I was joined by Lee of Divewise, and we both set off to continue mastering the art of manual mode photography. With varying results, but that's how it goes—30 metres is a tricky depth because the overhead light overloads the sensor, whereas the bottom features are quite dark. The dive was the usual twinset and deco stage (the extra cylinder hanging below Kristaps) mix. Lee, who legend has it doesn't breathe, forewent the deco stage.
The bow of the Rozi rears up very nicely with a wide-angle lens, and the propellor area in the stern is fun to dive through. Beyond that it's the usual fun of looking for nudibranchs and morays hidden in the sand.
Unexpectedly, many of our photos were fishbombed by shiny bream determined to get in the way of good shots.
image gallery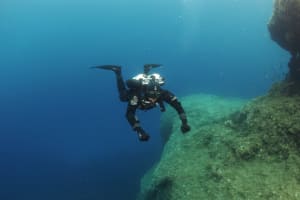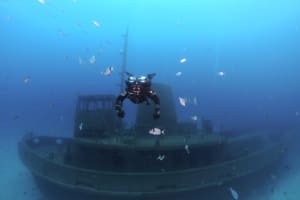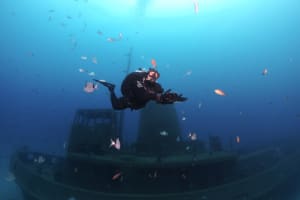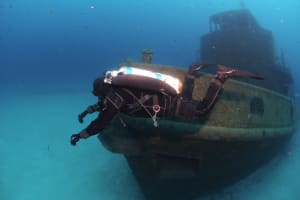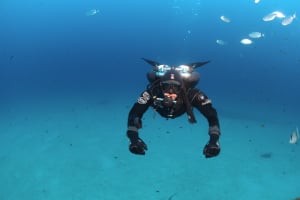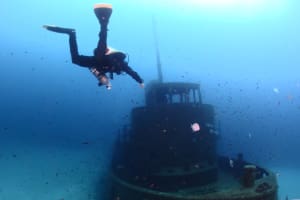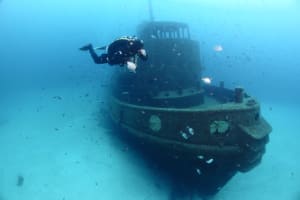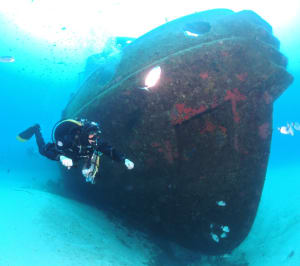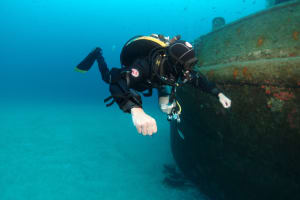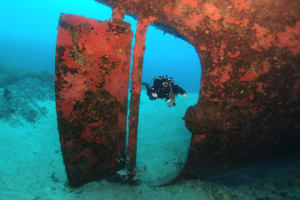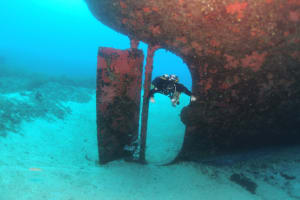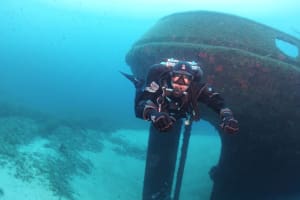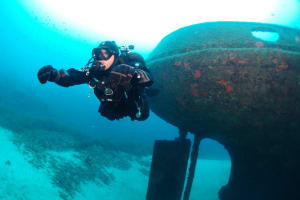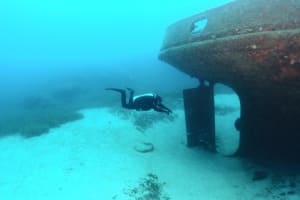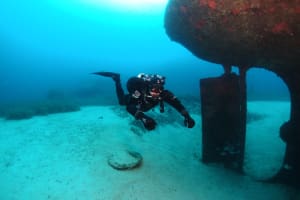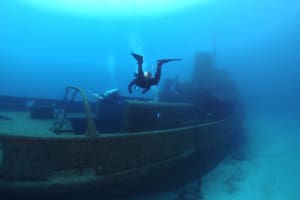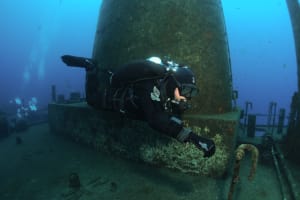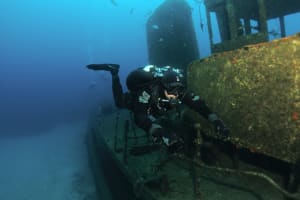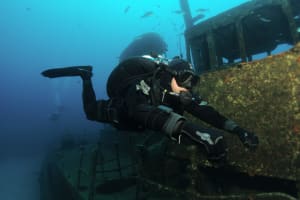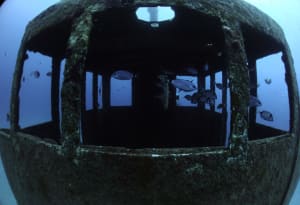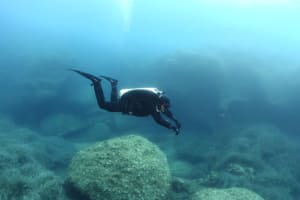 Marine life in this article: two-banded breamsaddled breamdamselfish.
If you'd like print-quality versions of any image, please contact Kristaps with your request. Except where otherwise noted, content on this page is licensed under a Creative Commons Attribution 4.0 International license. Attribution should be to divelog·blue with a link to divelog.blue.