divelog·blue

Kristaps Dzonsons
As this was our second dive of the day on the same back-gas, this dive was a quick decompression run. It's alright, though—the Bristol Beaufighter is only a few metres long. I've never had a chance to focus on taking pictures on this dive site, so I was happy to do so on this dive. As usual in Malta, this dive was organised by Divewise.
Each time, I (Kristaps) miss the several moray eels purposed to live on the wreck. This time was no exception. I also didn't spot any nudibranchs this time around. Pity!
Since the wreck is only minutes away from Divewise, it's usually an easy way to get into the water at depth. Despite its small size, I still recommend it—the airplane itself is upside-down, but it's neat to get a sense of the size of the WWII fighters.
image gallery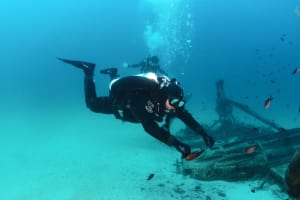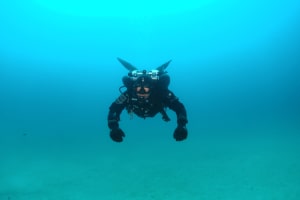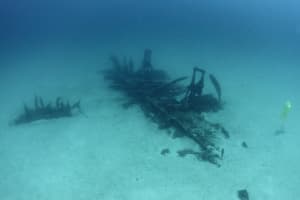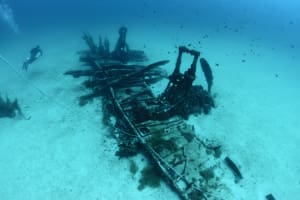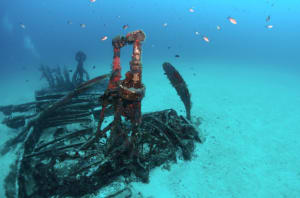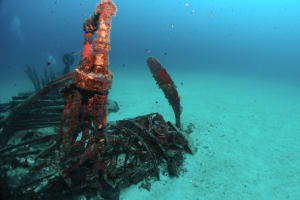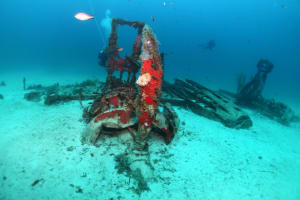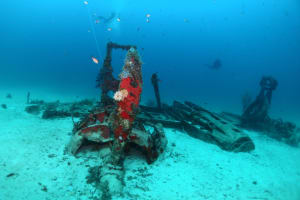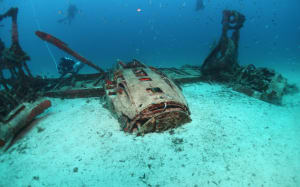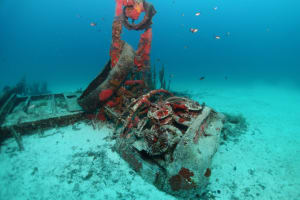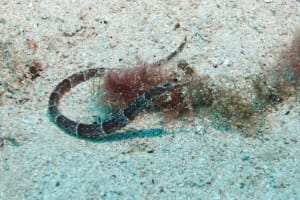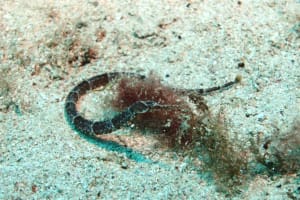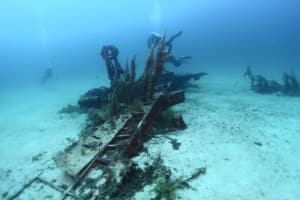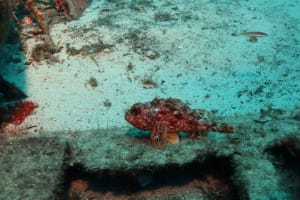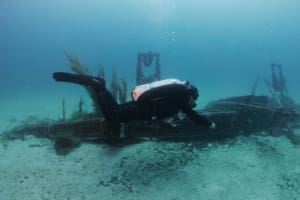 Marine life in this article: greater pipefishsmall red scorpionfish.
If you'd like print-quality versions of any image, please contact Kristaps with your request. Except where otherwise noted, content on this page is licensed under a Creative Commons Attribution 4.0 International license. Attribution should be to divelog·blue with a link to divelog.blue.