divelog·blue

Kristaps Dzonsons
Kristaps had the pleasure of diving with Alan of Divewise over the Imperial Eagle. He was also joined by a cadre of CCR (closed-circuit rebreather) divers who pop up in the photographs from time to time. Sitting at about 40 metres, the Imperial Eagle is a decompression dive for sure. (Or a very, very short recreational dive!) Kristaps kitted in his usual twin-set with a deco stage. Alan is a great dive buddy—beyond being incredibly skilled as a diver, he was also very quick to help Kristaps with adjustments in trim and dive position. It's always good to have a critical eye on one's form!
The path to the Imperial Eagle took us alongside a statue and through a small crevasse. The shipwreck is about 100 metres from the statue, and is indeed a beautiful site. For Kristaps' dive, the visibility was the usual for Malta: somewhat murky, but not too bad.
Beyond puttering around the ship, Kristaps continued in trying to figure out how to operate the Sony RX100M4 in manual mode with Alan embracing his alternative career path as a male model.
image gallery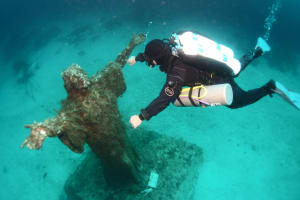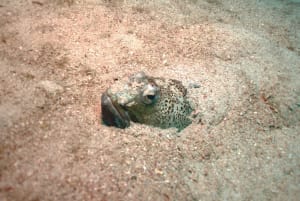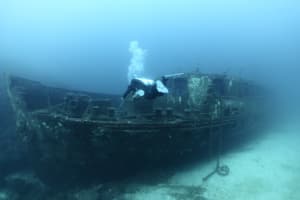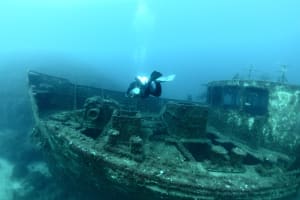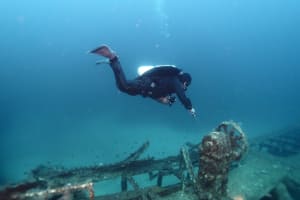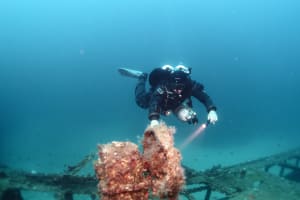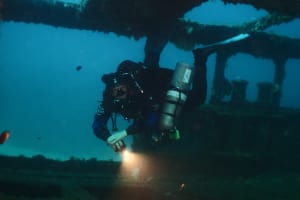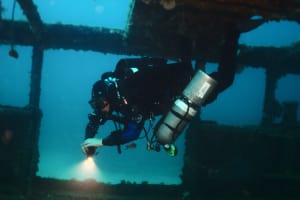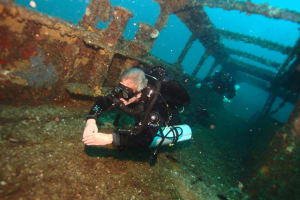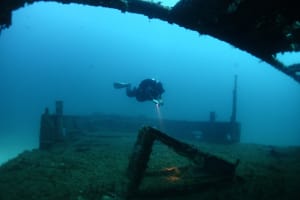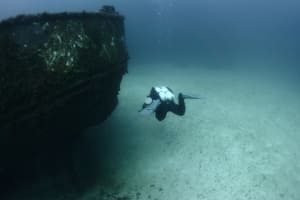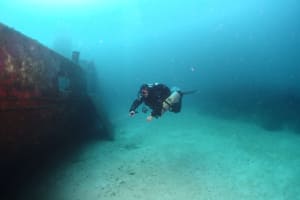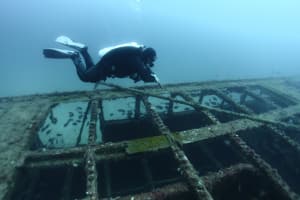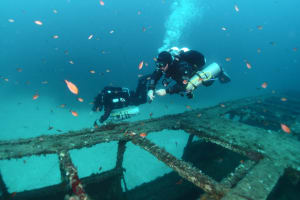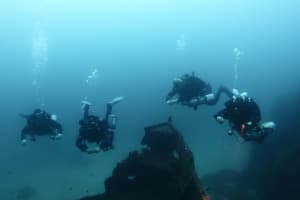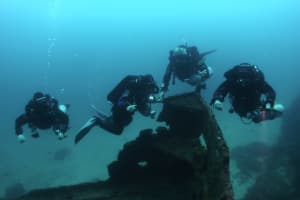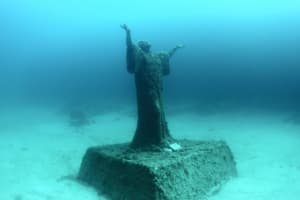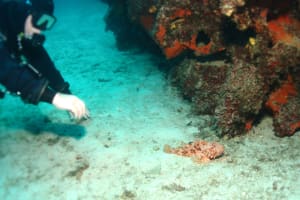 Marine life in this article: spotted weeversmall red scorpionfish.
If you'd like print-quality versions of any image, please contact Kristaps with your request. Except where otherwise noted, content on this page is licensed under a Creative Commons Attribution 4.0 International license. Attribution should be to divelog·blue with a link to divelog.blue.