divelog·blue

Kristaps Dzonsons
After a deeper morning dive, Lee of Divewise took Kristaps to a dive site local to our apartment—the Tugboat 2. It's our first time SCUBA diving the Tugboat 2, and given how familiar the wreck is to us free-diving, it was interesting to see it from a perspective without a 2 or 3-minute extent.
First, Kristaps was able to penetrate the hold itself. This is tricky whilst free-diving—not because of the depth, but because the floor of the ship is covered in gunk, which makes it perilous to settle in. (The advantage of free diving is that one can also enter through the wheelhouse, which is too tight a fit for a twin-set!)
What was fun about this dive was playing with the Sony RX100M4. Both Lee and Kristaps alternated playing photographer and model. Clearly Lee has a leg up for both! Dynamic compositions and very, very enviable trim. But for both, overexposed areas are really a killer. Not only is the background sun often just entirely overexposed, hands and cylinders tend to reflect as well. Kristaps reports being inspired to spend a lot more time messing around in manual mode to specifically control for the amount of light allowed.
image gallery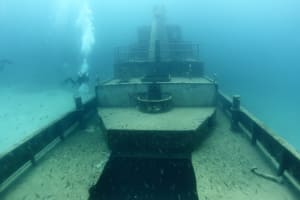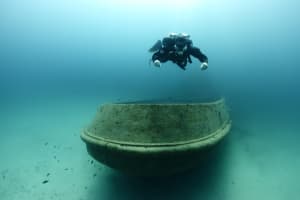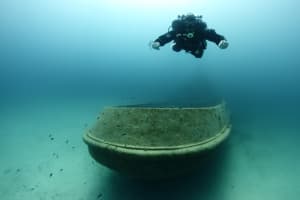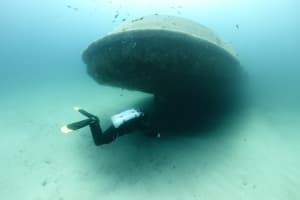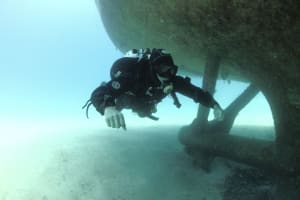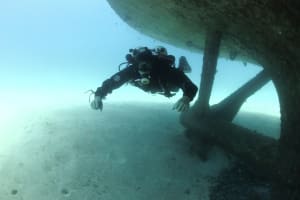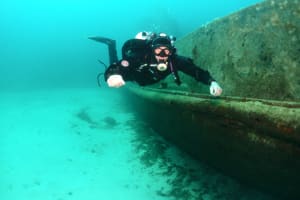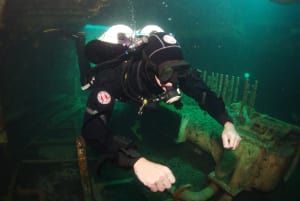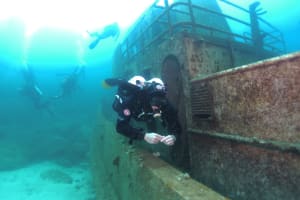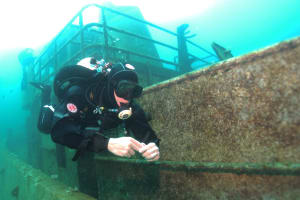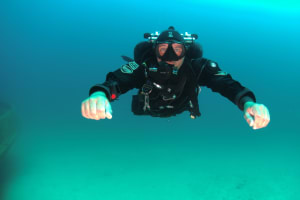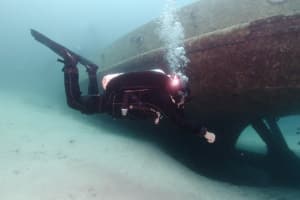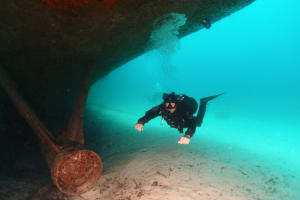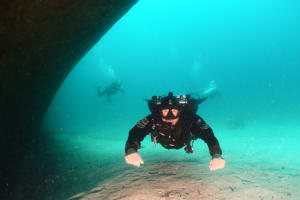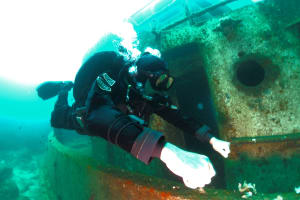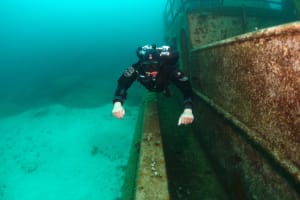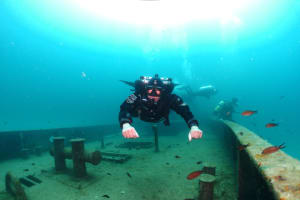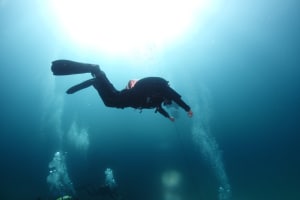 Marine life in this article: damselfish.
If you'd like print-quality versions of any image, please contact Kristaps with your request. Except where otherwise noted, content on this page is licensed under a Creative Commons Attribution 4.0 International license. Attribution should be to divelog·blue with a link to divelog.blue.