divelog·blue

Kristaps Dzonsons
Kristaps dove one of his favourite sites in Malta: P29. This time, the dive also included the Rozi, a nearby tugboat similar to the Tugboat 2. The technical dive was in a group of four led by Steve of the excellent Divewise: one rebreather, two sidemounts, and Kristaps and Steve on twinsets. Decompression started at about 18 metres on the way back.
One of Kristaps favourite part of the P29 is how there's always something to see, whether nudibranchs or morays in the glove compartment. This dive was rather ordinary, but exciting in that Kristaps dove with both wireless gauges on his Shearwater Perdix AI enabled: one for the twinset, one for the deco stage. This makes the dive much more relaxed, as tank pressure is immediately known by a glance at one's dive computer. Strongly recommended!
There's still a lot of work to be done in figuring out the finer (or really, cruder) parts of underwater photography, as can be seen from the so-so photo quality. For the time being, Kristaps is focussing more on the process of managing the equipment: deco stage on the left, twinset on the back, camera on the right. Meanwhile, the other four group members made excellent dive models, especially Kristaps' rebreather dive buddy.
image gallery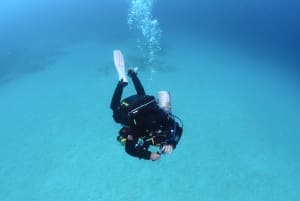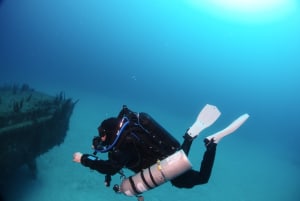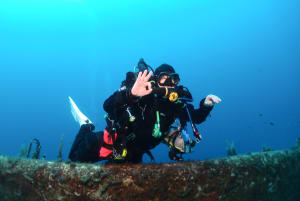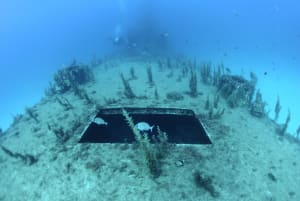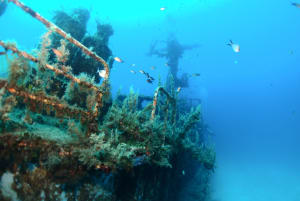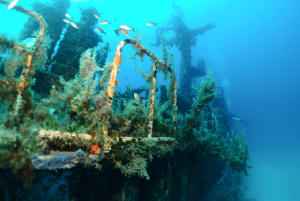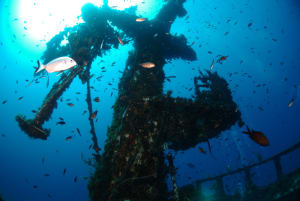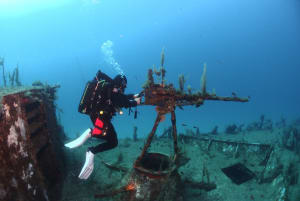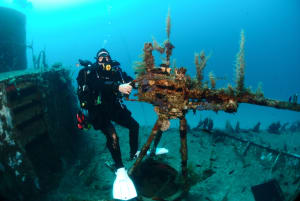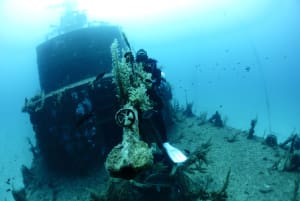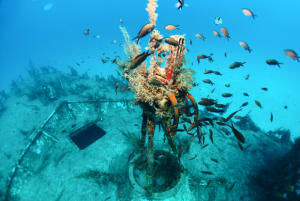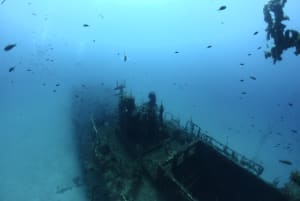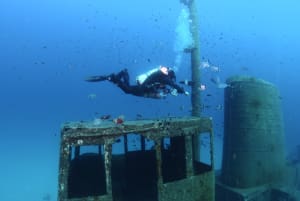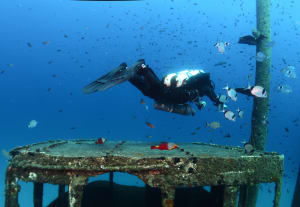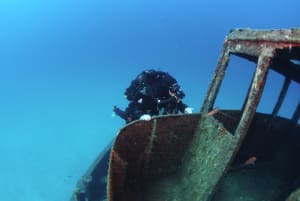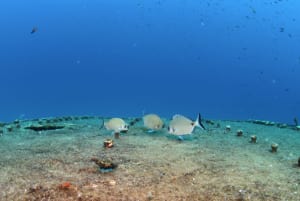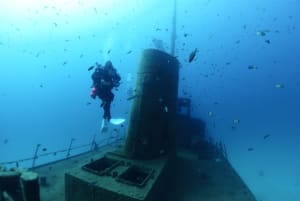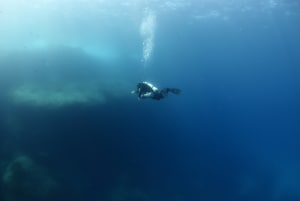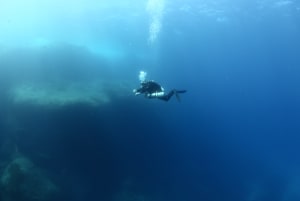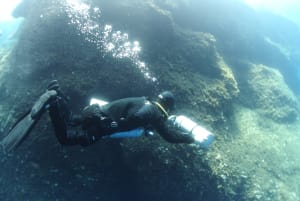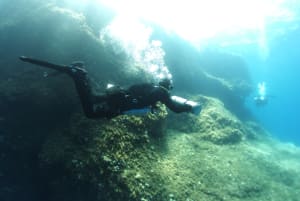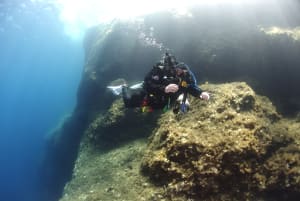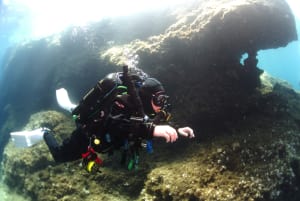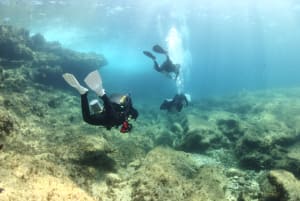 Marine life in this article: damselfishsaddled breamwhite seabream.
If you'd like print-quality versions of any image, please contact Kristaps with your request. Except where otherwise noted, content on this page is licensed under a Creative Commons Attribution 4.0 International license. Attribution should be to divelog·blue with a link to divelog.blue.