divelog·blue

Kristaps Dzonsons
It's great to be back to Malta! Upon arriving, we immediately took to the Tugboat 2, a wreck scuttled off of Exiles Point in Sliema. We live right in the area, so it's just a short walk away. The wreck itself is a shore dive right from the point, although you should take a float to prevent boat traffic from coming too close—the wreck sits about a 100 metres from shore.
As usual in the Maltese waters, don't expect much in the way of sea life. The wreck, however, is tidy and well-scuttled: an intermediate free diver will have no problem setting down in the white sands (roughly 20 metres) for some photography time. You can get up close in the wheelhouse, and we're yet to explore the other open hatchways.
If you're in the area, we strongly recommend this dive—the wreck is nice and clean, and sitting in some lovely sand. Perfect for settling down with a long breath hold!
image gallery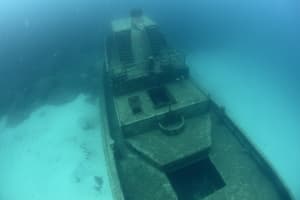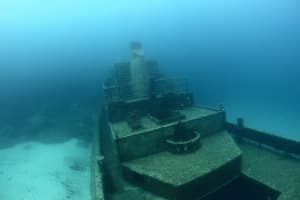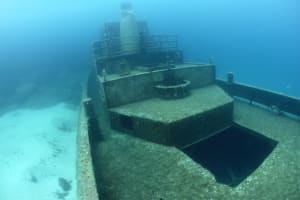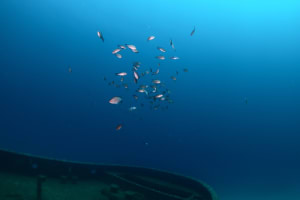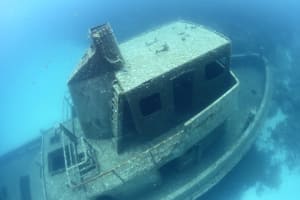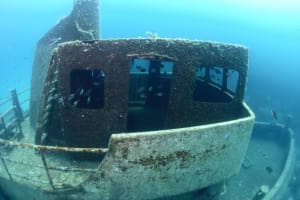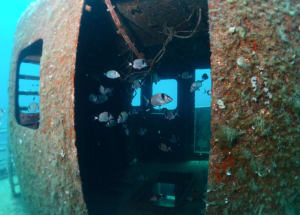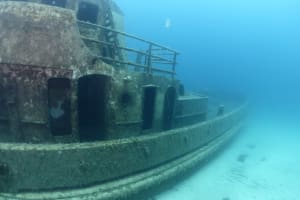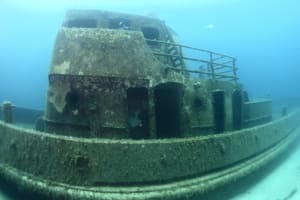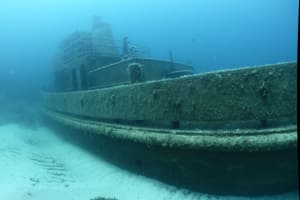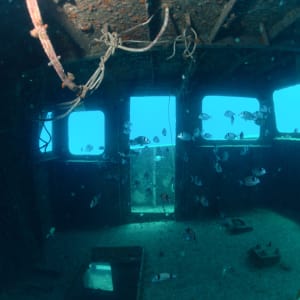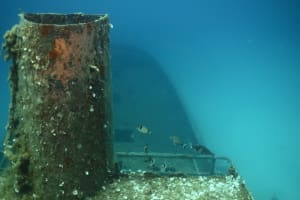 Marine life in this article: damselfishtwo-banded bream.
If you'd like print-quality versions of any image, please contact Kristaps with your request. Except where otherwise noted, content on this page is licensed under a Creative Commons Attribution 4.0 International license. Attribution should be to divelog·blue with a link to divelog.blue.