divelog·blue

Kristaps Dzonsons
For our last dive on Grand Cayman Island, we took back to the Ex USS Kittiwake. This has to date been our favourite spot, although at times a bit crowded. We were lucky—again—to be the only divers over the wreck. We've also included some pictures from a subsequent SCUBA dive right nearby.
This time we didn't see any turtles hanging out, so we took the time to free dive through the various rooms with easy entry and exit. (Kristaps had fun diving all the way through the ship into the sands.)
Our SCUBA dive in the area was rather unexciting except for a nice hawksbill sea turtle (Eretmochelys imbricata) sighting.
image gallery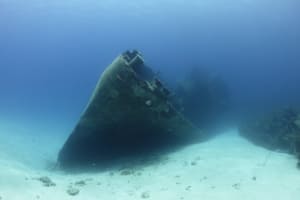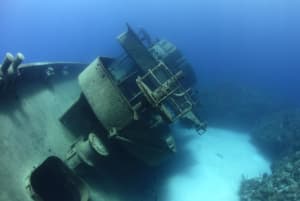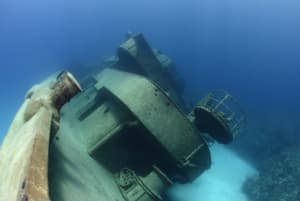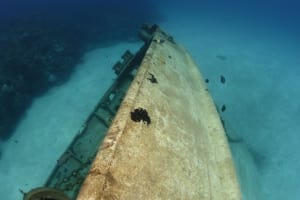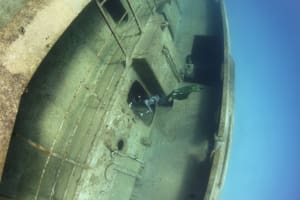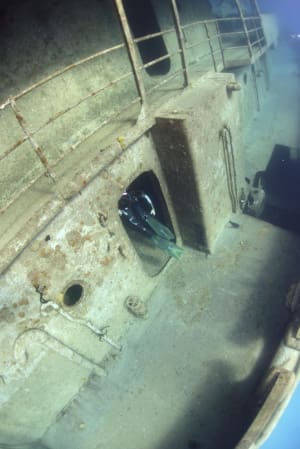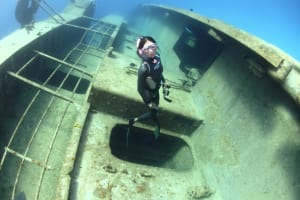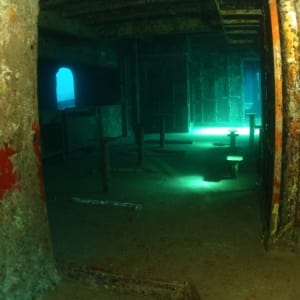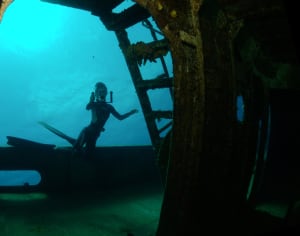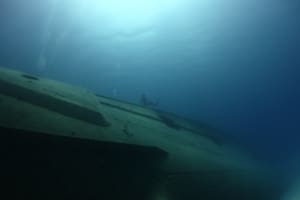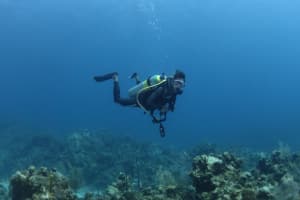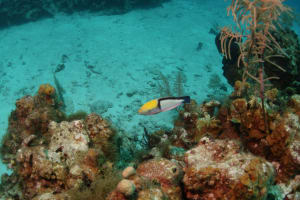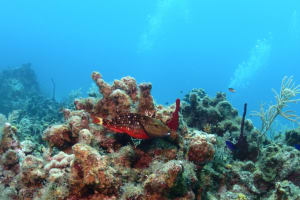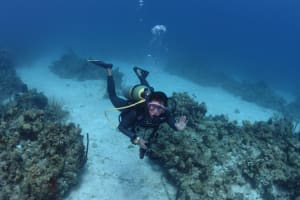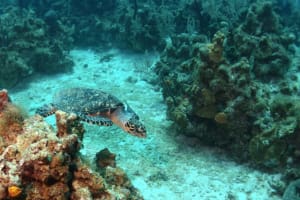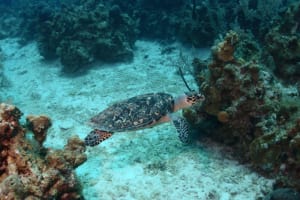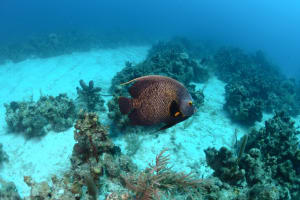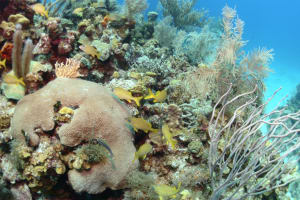 Marine life in this article: hawksbill sea turtleyellowhead wrassestoplight parrotfishFrench angelfishFrench grunt.
If you'd like print-quality versions of any image, please contact Kristaps with your request. Except where otherwise noted, content on this page is licensed under a Creative Commons Attribution 4.0 International license. Attribution should be to divelog·blue with a link to divelog.blue.