divelog·blue

Kristaps Dzonsons
This dive, despite its many treasures, ended up leaving a bad taste in our mouths due to the Cayman Port Authority. We were followed by a patrol boat and eventually threatened with a fine simply for being in the area (this is a high traffic site—you shouldn't be here), despite that fact that local maritime law requires nothing more than a dive float. Which we obviously had. So be warned: if you're diving off Seven Mile Beach, be ready for adversity. This was strike two for the area (the other being the reckless boats said Port Authority is supposed to disallow). We decided not to dive the area again. Pity!
Enough of that! Huck took the opportunity to test-drive a pair of Cressi LD longfins. Unfortunately, they're just not built for small feet and had to be put aside despite generously-padded fin socks. (Her Mares Razor Pro fins are a much better fit.)
We were pleased to spend a lot of time with French angelfish (Pomacanthus paru) and grey angelfish (Pomacanthus arcuatus), both of which are happy to come right up to free divers at depth and hold discourse. (By the way, we've mixed in some French angelfish (Pomacanthus paru) and grey angelfish (Pomacanthus arcuatus) images from a dive the day before in this set—don't be confused by the wetsuits changing.)
image gallery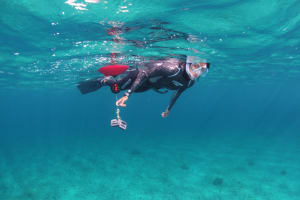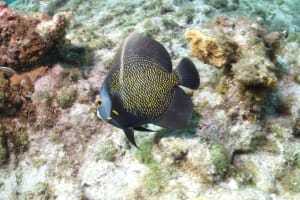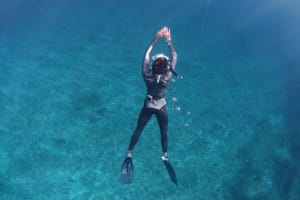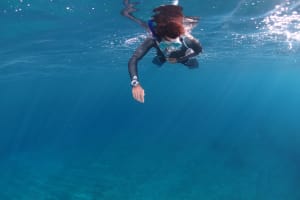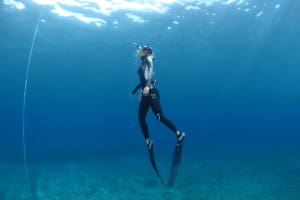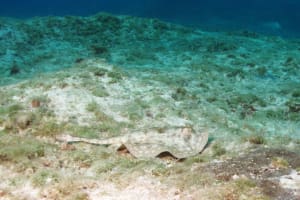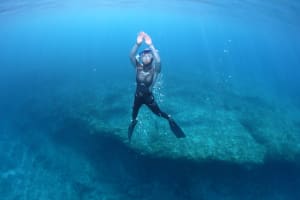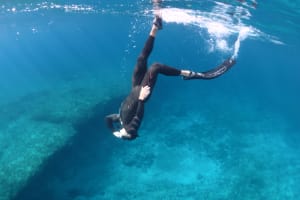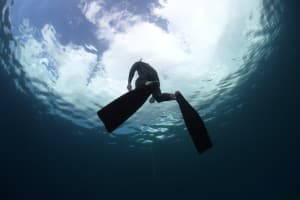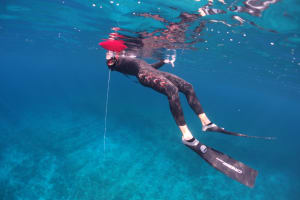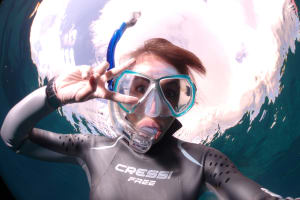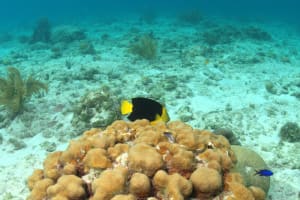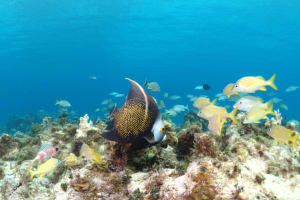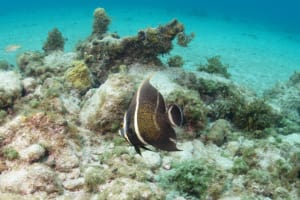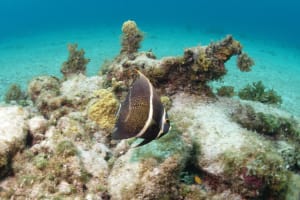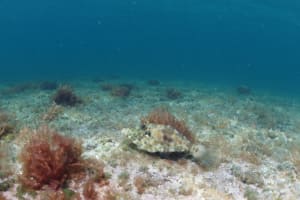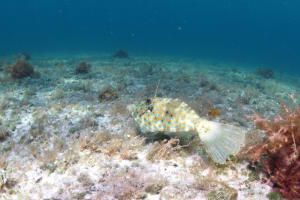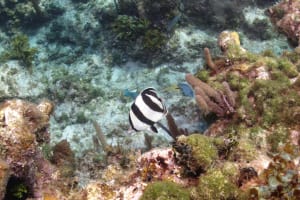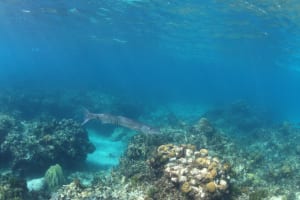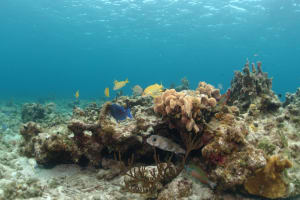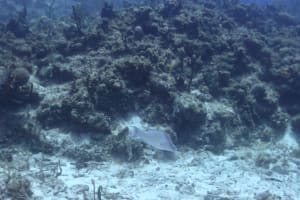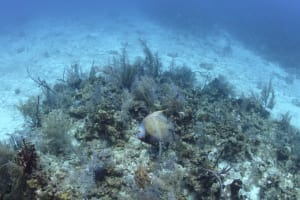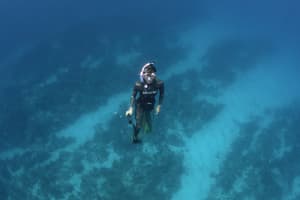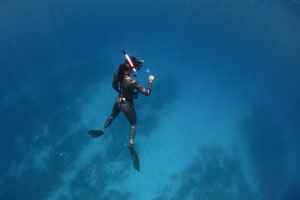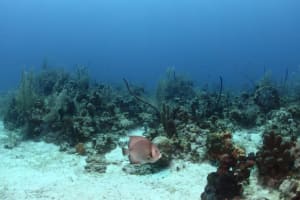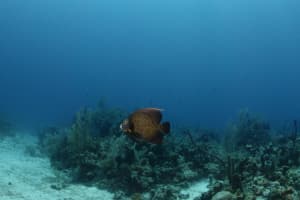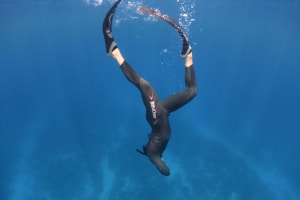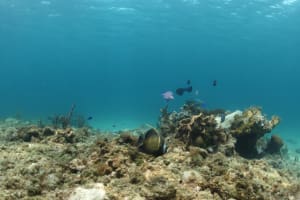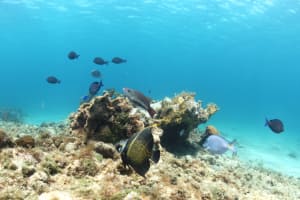 Marine life in this article: French angelfishgrey angelfishFrench gruntbanded butterflyfishyellow stingrayrock beautyscrawled filefishgreat barracudaspotted porcupinefishhogfish.
If you'd like print-quality versions of any image, please contact Kristaps with your request. Except where otherwise noted, content on this page is licensed under a Creative Commons Attribution 4.0 International license. Attribution should be to divelog·blue with a link to divelog.blue.