divelog·blue

Kristaps Dzonsons
This really consists of two dives back-to-back: a free dive, then a SCUBA dive. We're showing the free dive sequence in the chart above.
We were again joined by our friend Meng, who snorkelled during the free dive then joined us for SCUBA. The Ex USS Kittiwake is, as usual, an awesome dive. And this time we were lucky in being joined by two hawksbill sea turtle (Eretmochelys imbricata) friends!
Kristaps came upon the first quite unexpectedly in the wheelhouse of the ship. It nonchalantly went out the lower door and spent the next hour creeping around the ship, with a good chunk of time trying to get into Huck's lap as seen from the video. It was later joined by a second larger turtle and engaged in what was later theorised as a mating dance: both circled each other in a tightening rotation. The larger then broke off. And that was it.
Beyond this great time with the turtles, we also came upon two enormous great barracuda (Sphyraena barracuda) and a smattering of other shipwreck denizens.
image gallery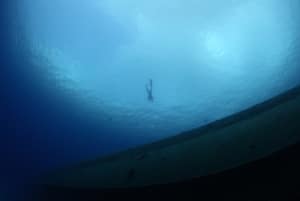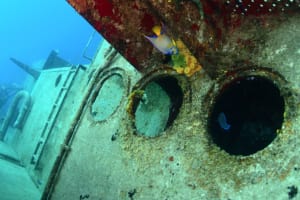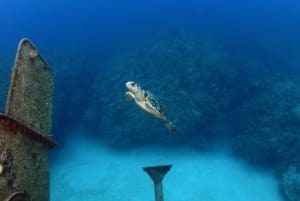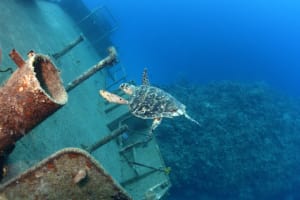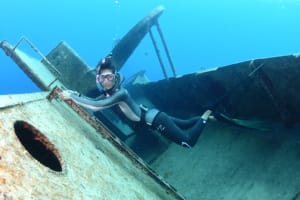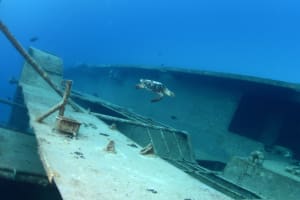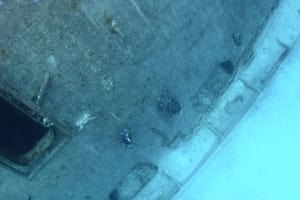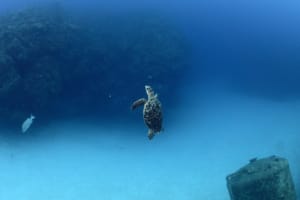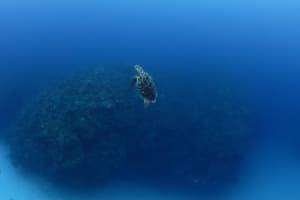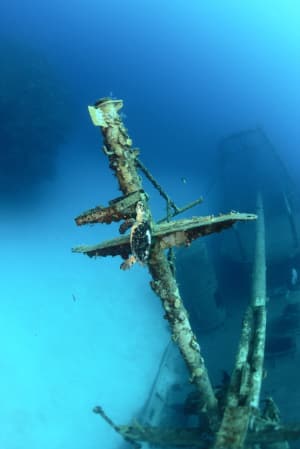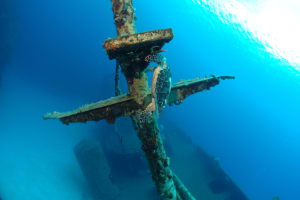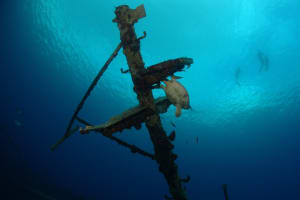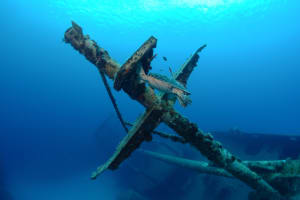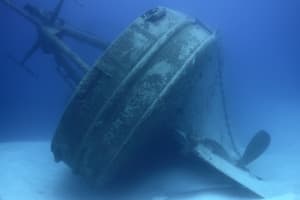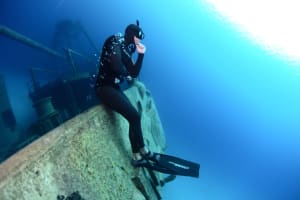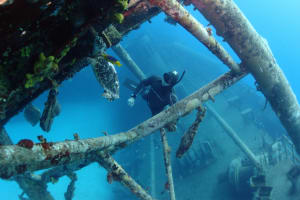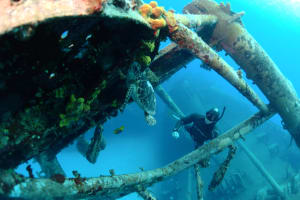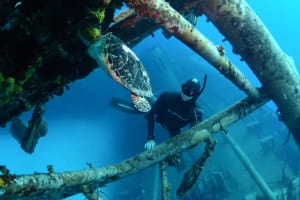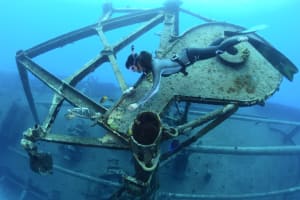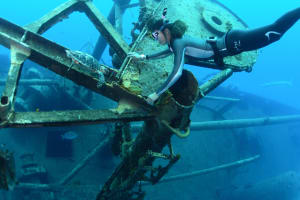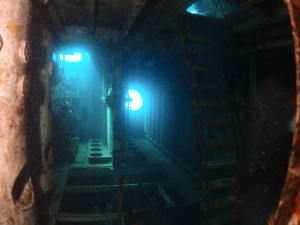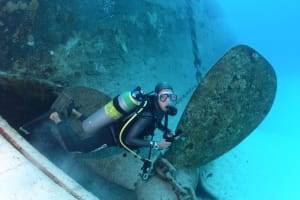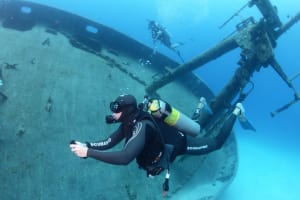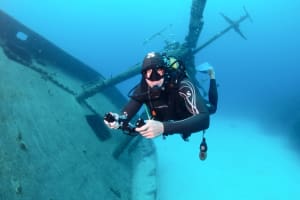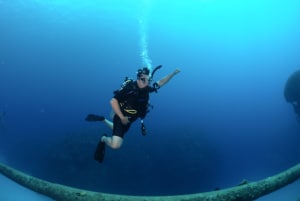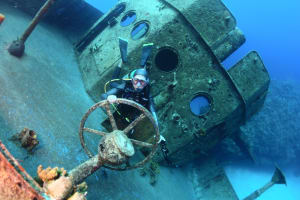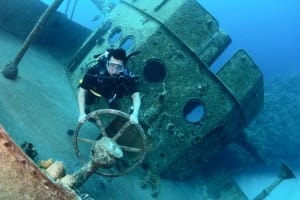 Marine life in this article: hawksbill sea turtlegreat barracudaqueen angelfish.
If you'd like print-quality versions of any image, please contact Kristaps with your request. Except where otherwise noted, content on this page is licensed under a Creative Commons Attribution 4.0 International license. Attribution should be to divelog·blue with a link to divelog.blue.