divelog·blue

Kristaps Dzonsons
Nature is overwhelmingly hands-off. An exception to the rule is Stingray City, where the gentle (and greedy!) southern stingray (Dasyatis americana) are happy to snuggle right up, earning the moniker of snuggle-ray immediately. What can we say about Stingray (snuggle-ray) City? It's a common tourist attraction for Grand Cayman Island. And it's awesome.
We decided on foregoing the usual wall dives around the island to show our friend Meng some better-known cites. The deep part of Stingray City sits in no more than 5 metres of clear water. Shallow enough to need extra weight or dive half-tank (taking only a half-breath of air). In retrospect, a SCUBA dive would have suited our friend better, as he hasn't quite taken to free diving.
From what we understand, the site is hit or miss depending on the number of cruise ships in town. We chose to dive at a time when we knew there'd be few, and it worked out fabulously. A quiet-ish dive site and plenty of time with the rays.
image gallery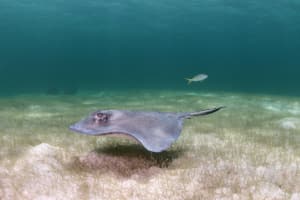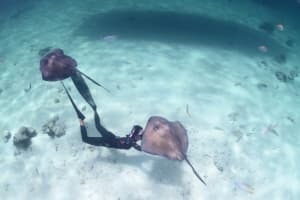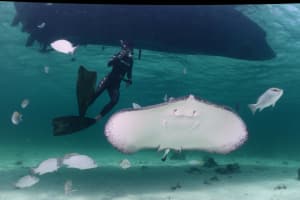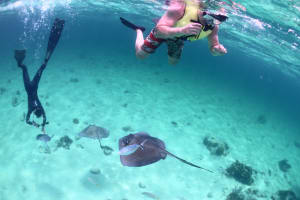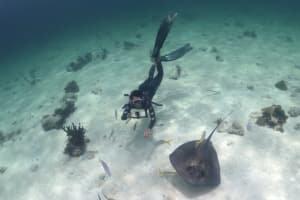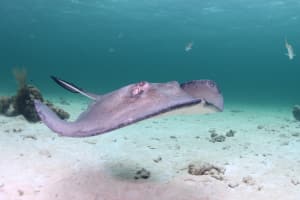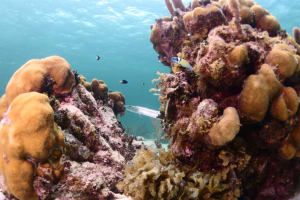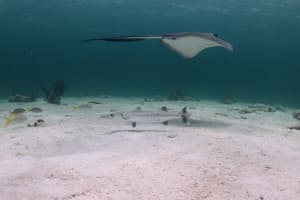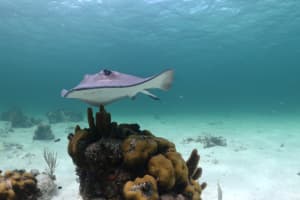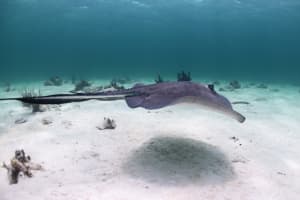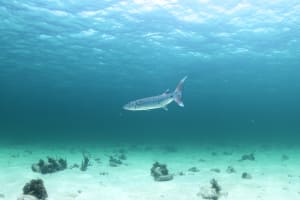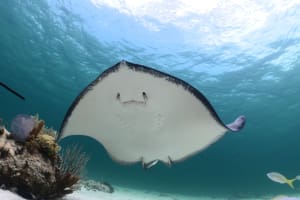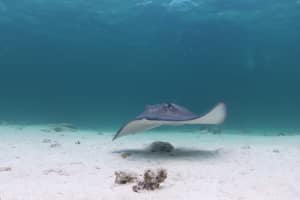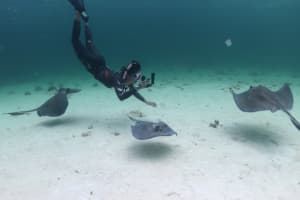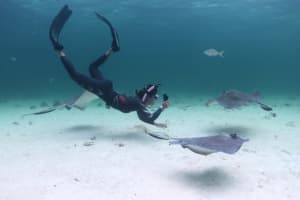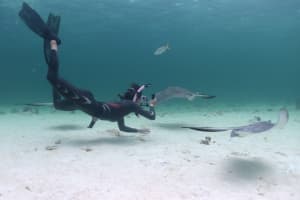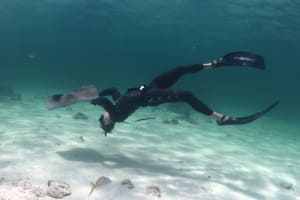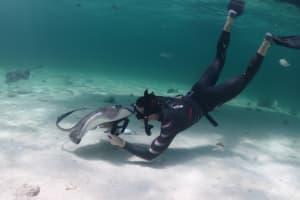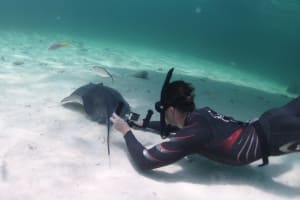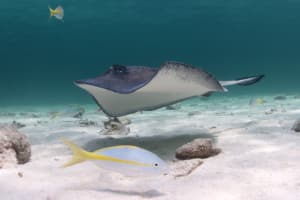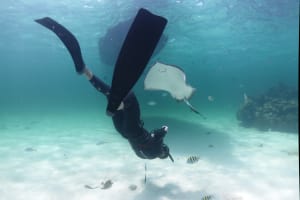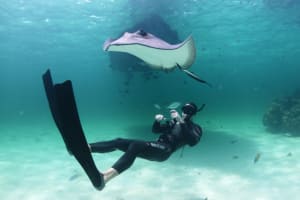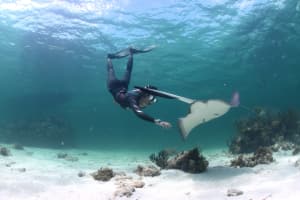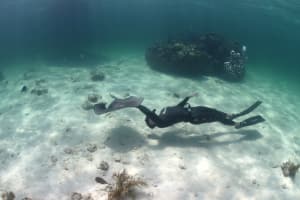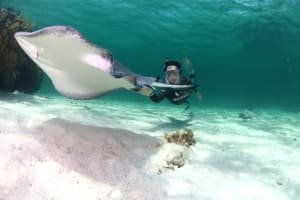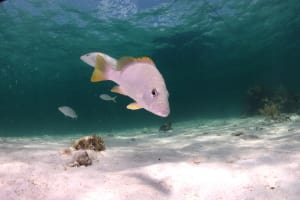 Marine life in this article: southern stingraygreat barracudabluehead wrasseyellow-tail snapperschoolmaster snapper.
If you'd like print-quality versions of any image, please contact Kristaps with your request. Except where otherwise noted, content on this page is licensed under a Creative Commons Attribution 4.0 International license. Attribution should be to divelog·blue with a link to divelog.blue.