divelog·blue

Kristaps Dzonsons
We took the day to accompany (i.e., get in the way of) our SCUBA dive buddy Meng in a refresher course with DNS Diving. His dive took him out in the shallows off Macabuca; we took ourselves into the slightly deeper sands. This really is a nice free dive: some shallows to start off, then some deeper (~20 metre) waters alongside some rocky precipices.
One thing we were happy to come across was a school of Atlantic tarpon (Megalops atlanticus) in a shallow cave at 13 or so metres. This happened rather unexpectedly: Kristaps was following some divers and came face-to-face with two larger exemplars of the species come out to investigate. From what we were told, the tarpon are regulars in this particular cave. And are much more fun to see as free divers: when diving down to the bottom near the cave, the entire school will come out, swim around you, then reenter the cave. A very surreal experience!
image gallery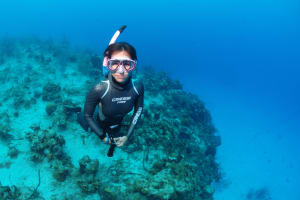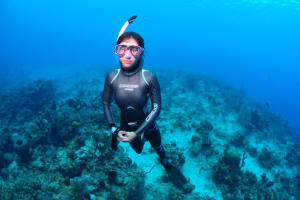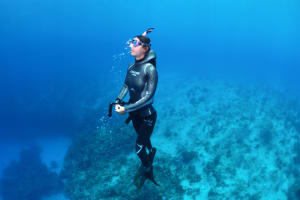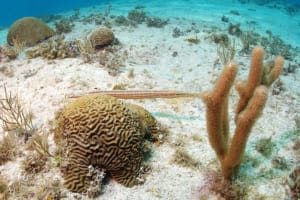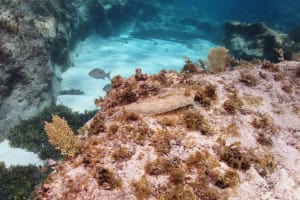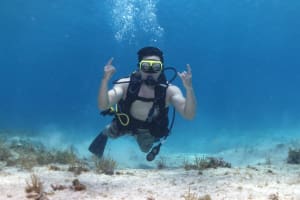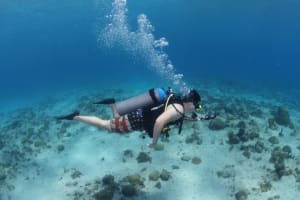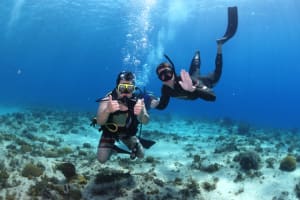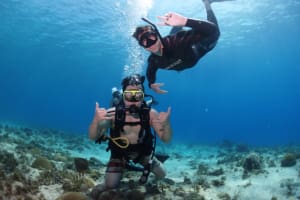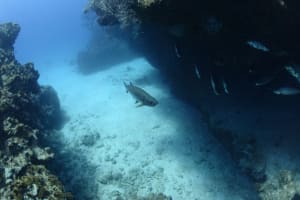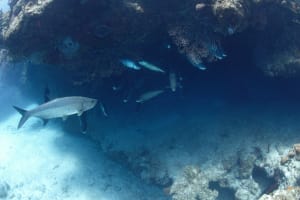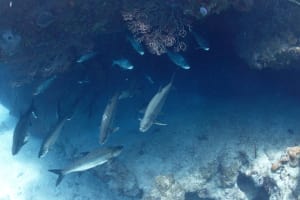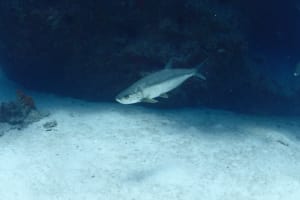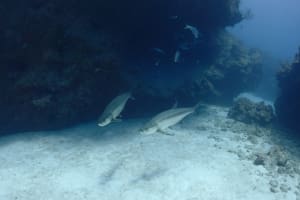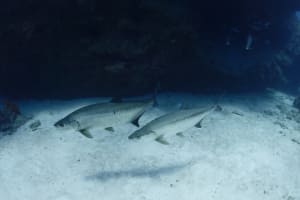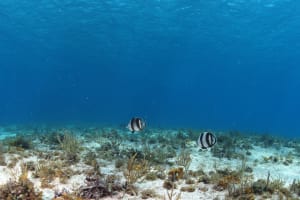 Marine life in this article: Atlantic tarponAtlantic trumpetfishplate fishbanded butterflyfish.
If you'd like print-quality versions of any image, please contact Kristaps with your request. Except where otherwise noted, content on this page is licensed under a Creative Commons Attribution 4.0 International license. Attribution should be to divelog·blue with a link to divelog.blue.