divelog·blue

Kristaps Dzonsons
This shallow SCUBA dive with DNS Diving was a very exciting one, as we were tailed by a crusty nurse shark (Ginglymostoma cirratum) for the entire duration. And new underwater friends are always fun! This one was a household shark called Hook for the large fishing hook lodged in its lip.
The dive site is near Grand Cayman's stingray city, although out beyond the shallows. It sits about ten minutes (by swim) to the island's outer wall. (Grand Cayman Island is essentially a very high butte.)
We were joined by the shark almost at once, and it stayed with us for the entire dive—at times weaving between divers in pursuit of whatever kicks nurse sharks enjoy. The dive site was also teeming with blackspot snapper (Lutjanus fulviflamma), which were completely unafraid given their proximity to the camera.
The downside of this dive was that Kristaps had a too-high f-stop on the Sony RX100M4. Thus, many of the pictures are quite dark. Sigh…
image gallery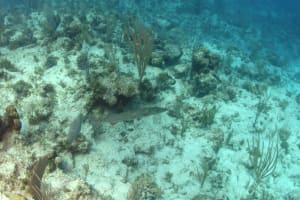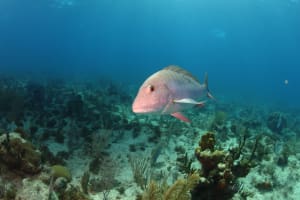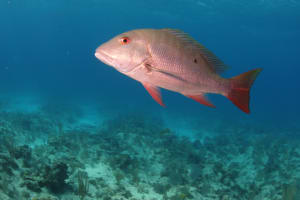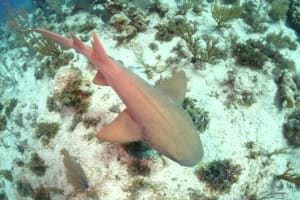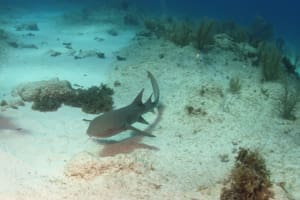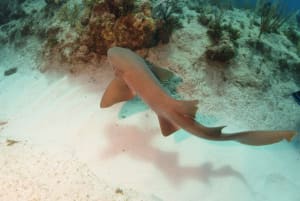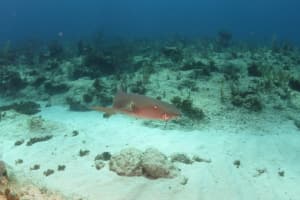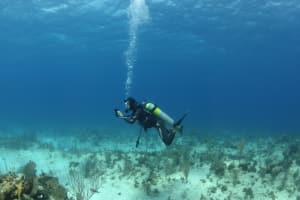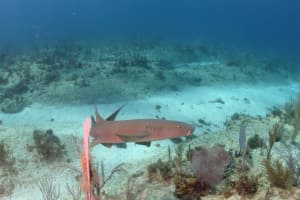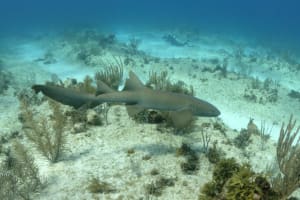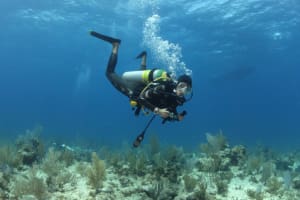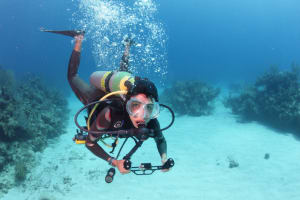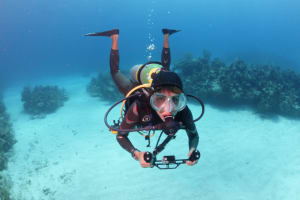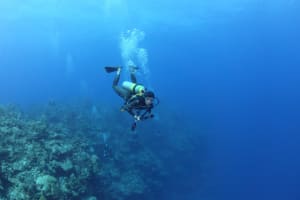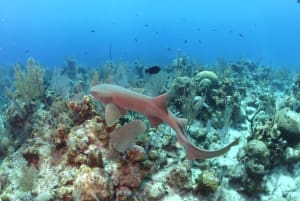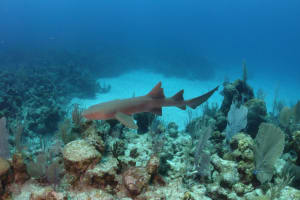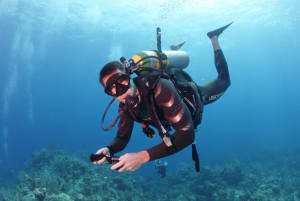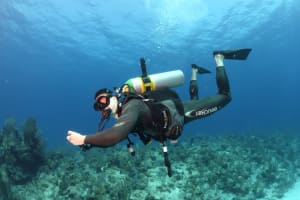 Marine life in this article: nurse sharkblackspot snappergreat barracuda.
If you'd like print-quality versions of any image, please contact Kristaps with your request. Except where otherwise noted, content on this page is licensed under a Creative Commons Attribution 4.0 International license. Attribution should be to divelog·blue with a link to divelog.blue.