divelog·blue

Kristaps Dzonsons
This wreck blew our minds. It's like our fair Malta's P29, but shallower and in much clearer water. The USS Kittiwake was sunk as an artificial reef in 2011. It toppled over (it's at a 45 degree angle) in 2017, and stays like that til today.
If you love free-diving, you'll absolutely love the wreck. One can comfortable reach the sands at 20 or so metres, then creep up through the ship itself. The portholes are large and friendly; the seas are clear. But be warned when diving! Some of the rooms are occupied by great barracuda (Sphyraena barracuda). (They will share if you ask nicely.)
Is there bad news? Sometimes tourists from cruise ships will clutter up the surface and try to show off or grab the attention of free divers. Sometimes the wreck is a bit mobbed by SCUBA divers. But when we dove, it was just us and another pair of divers from our hosts, DNS Diving.
The dive had two small problems. First, Kristaps' dive watch had reset into gauge mode. So his measurements (above) aren't quite accurate. One never realises how much one depends upon the dive watch for marking rest periods and dive times! Second, Kristaps forgot to resettle the wide-angle lens in the first few shots. (See our AOI UWL-09 article for details.) Fortunately, he caught this in time!
We'll be sure to have plenty more dives in the Kittiwake. It was a real pleasure!
image gallery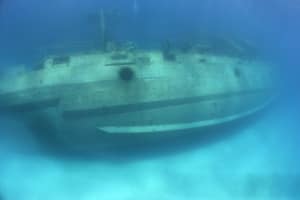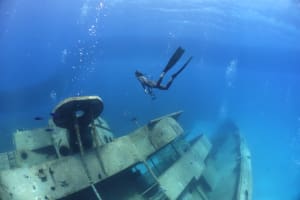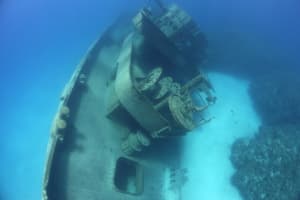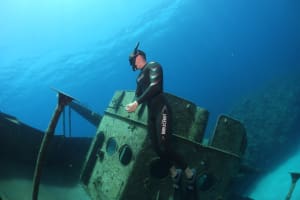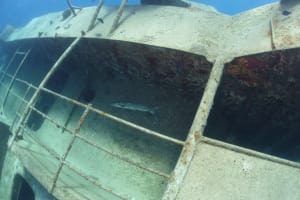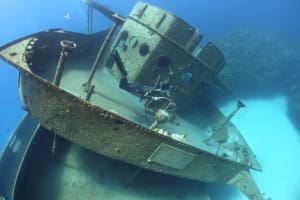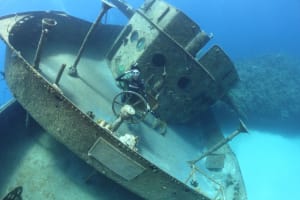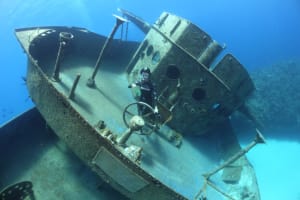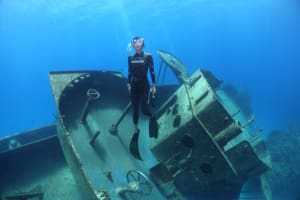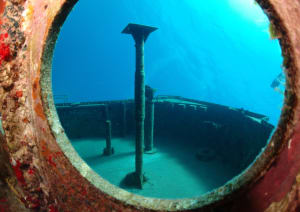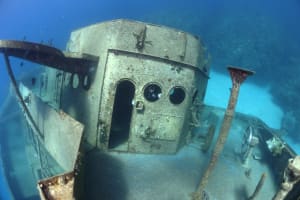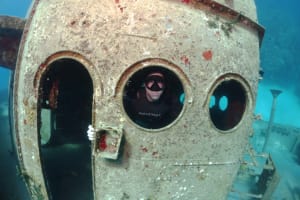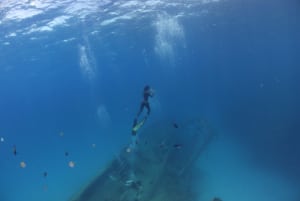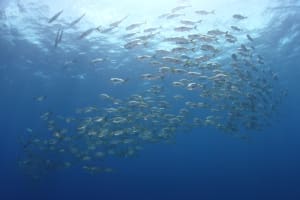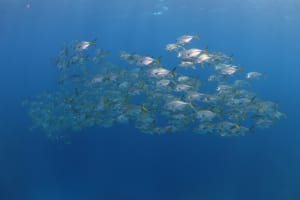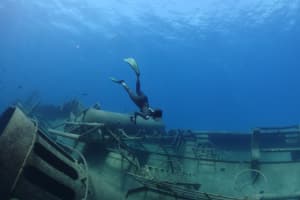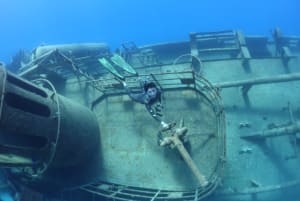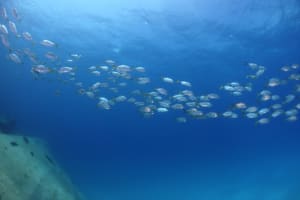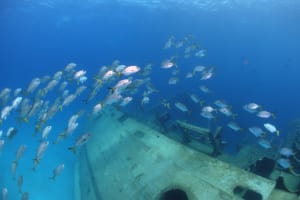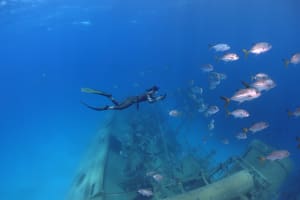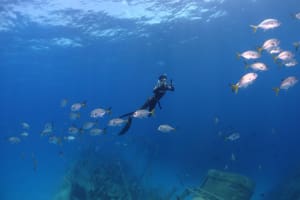 Marine life in this article: great barracudahorse-eye jack.
If you'd like print-quality versions of any image, please contact Kristaps with your request. Except where otherwise noted, content on this page is licensed under a Creative Commons Attribution 4.0 International license. Attribution should be to divelog·blue with a link to divelog.blue.