divelog·blue

Kristaps Dzonsons
We're fortunate to have a month for trying out a brand new place: the Grand Cayman Islands, specifically the Grandview right on Seven Mile Beach. So we did, on our first day, what we always do: jump in the water!
The waters around the Seven Mile Beach, unfortunately, are pretty hostile to diving. Within the no-boat markers, the water's quite shallow. Beyond that, jet skis and motorboats recklessly zip around to the point that we're worried about venturing beyond even with our diver-below float. But that's for another day.
Today, we just drifted around the house reef. Too shallow to really dive—no more than eight or so metres—but clear waters. If similar waters are to be expected at all dive sites, we're in for an incredible time!
image gallery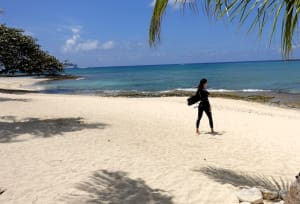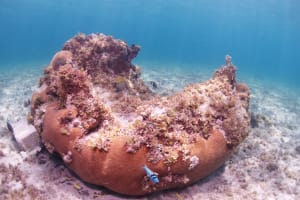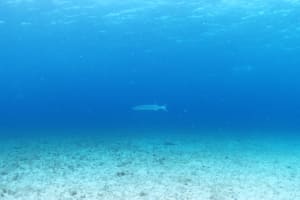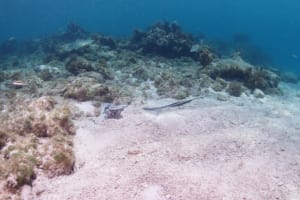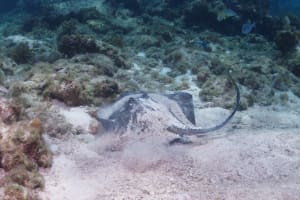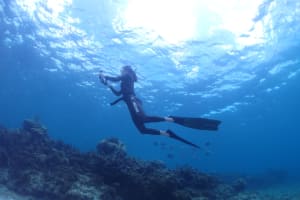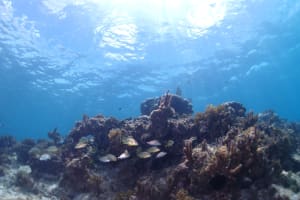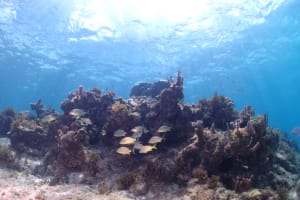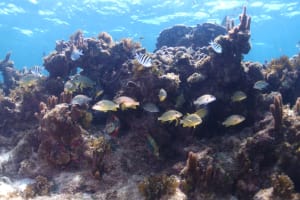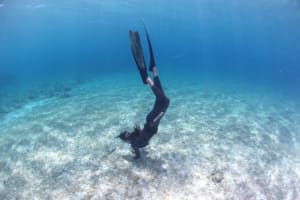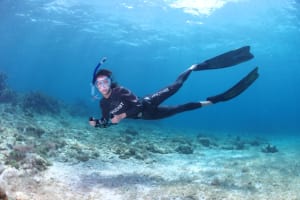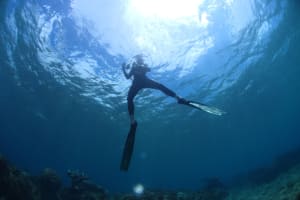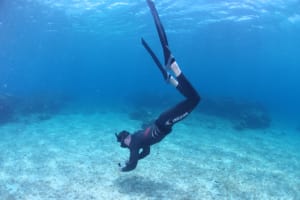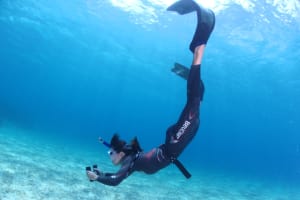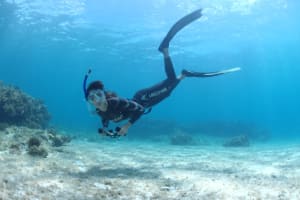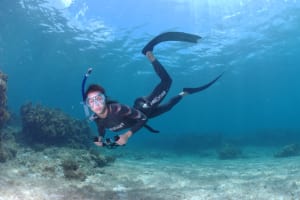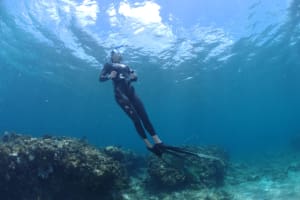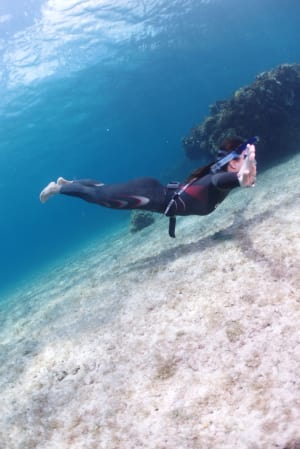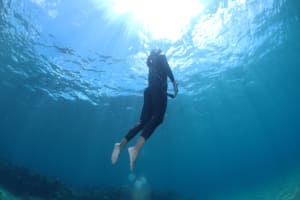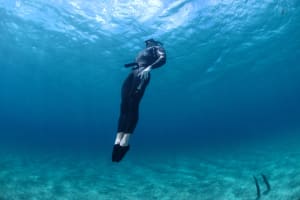 Marine life in this article: bluehead wrassegreat barracudasouthern stingraybluestriped gruntspotfin butterflyfish.
If you'd like print-quality versions of any image, please contact Kristaps with your request. Except where otherwise noted, content on this page is licensed under a Creative Commons Attribution 4.0 International license. Attribution should be to divelog·blue with a link to divelog.blue.