Misool House Reef, Raja Ampat
divelog·blue

Kristaps Dzonsons
It's true that we dove the Misool Eco Resort house reef as described in the above chart, but we also spent the day at Magic Mountain and conducted a night dive in the same house reef. We've collected all notable photos here.
As for our morning in magic mountain, we didn't see much of anything beyond a school of particularly-friendly longfin batfish (Platax teira). These are Kristaps' favourite fish: they'll follow on the surface during rest intervals, then follow on free dives all the way to depth. Sometimes a single fish will chide others when they come too close to their new friends.
After our morning dive, we spent the afternoon practising long dives in the house reef. We're proud to note Huck's first three-minute-plus dive!
image gallery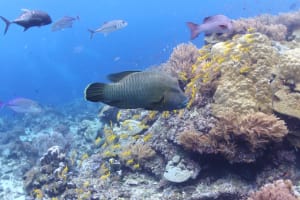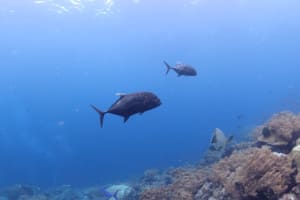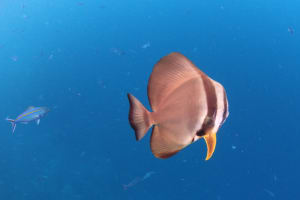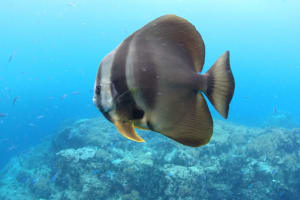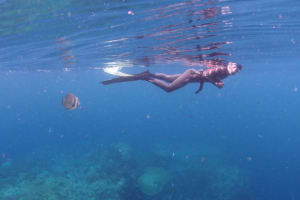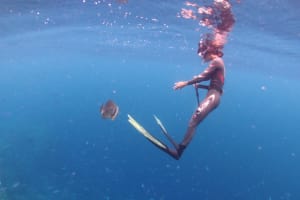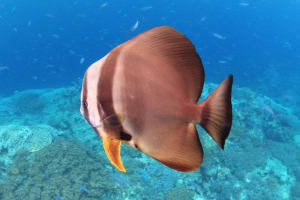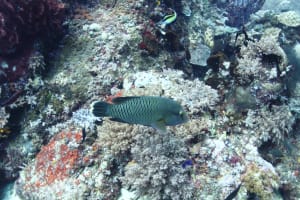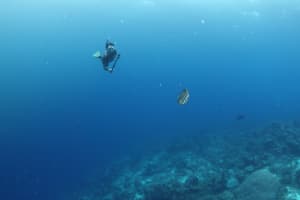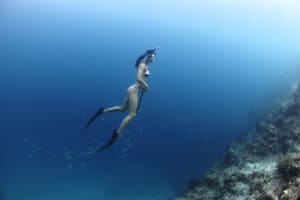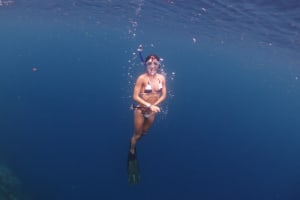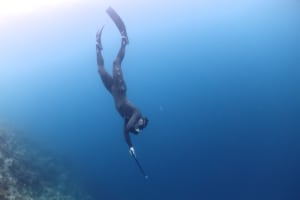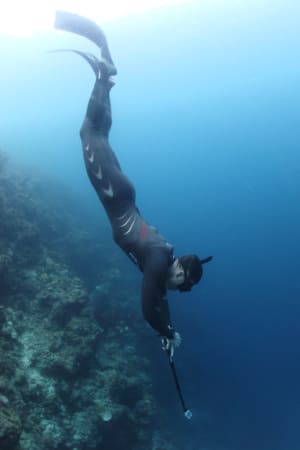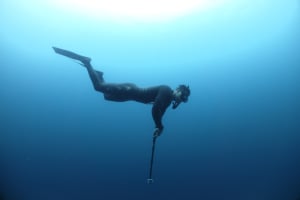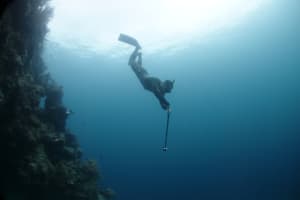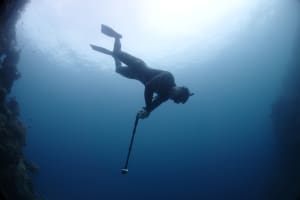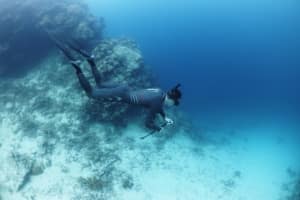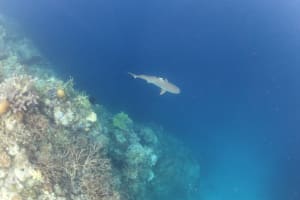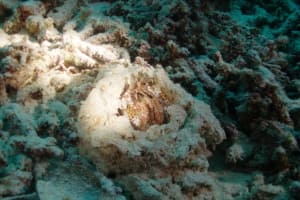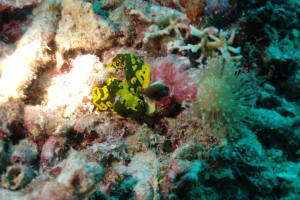 Marine life in this article: longfin batfishNapolean wrassegiant trevallyblack-tip reef sharkpeacock mantis shrimp.
If you'd like print-quality versions of any image, please contact Kristaps with your request. Except where otherwise noted, content on this page is licensed under a Creative Commons Attribution 4.0 International license. Attribution should be to divelog·blue with a link to divelog.blue.