Magic Mountain, Raja Ampat
divelog·blue

Kristaps Dzonsons
This was a day to remember!
After familiarising ourselves with the Misool Eco Resort house reef and surrounding, we decided to head further afield to search for manta rays.
One of our original purposes in coming to Raja Ampat at all was the proliferation of mantas, both oceanic and reef. We'd fallen in love with these beautiful creatures after seeing them during a free dive in Laamu Atoll some years ago. The magic mountain, our destination, is a sea mount some fifteen minutes from Misool Eco Resort. It serves as a cleaning station for the many creatures visiting the sea mount. Including mantas—and on this day, eight in total!
We spotted a black reef manta ray (Manta alfredi) immediately upon entering the water, with another two smaller mantas cruising in from time to time. This manta was quite skittish to the accompanying SCUBA divers, and also hanging out in the area of highest current, which made photography somewhat difficult. After some time with this manta, we came across another set, and this one very, very friendly! We spent a good 45 minutes free diving with two in particular who were happy to come right up to the camera.
One thing not captured in these images is the difficulty: the current is very strong, making free diving a tremendously strenuous effort.
(I've also included some shots from later that day, SCUBA diving right at the Misool Eco Resort jetty.)
image gallery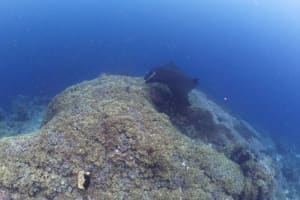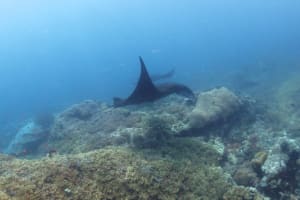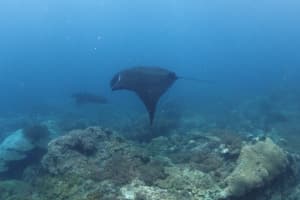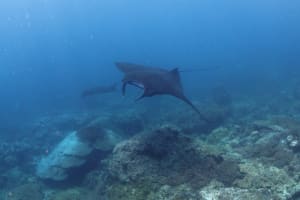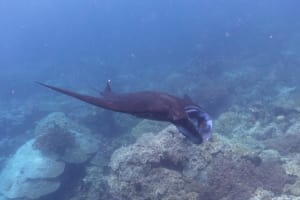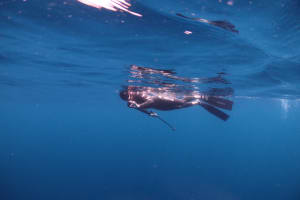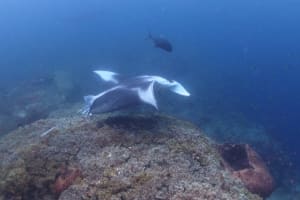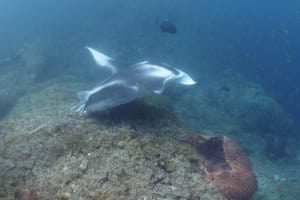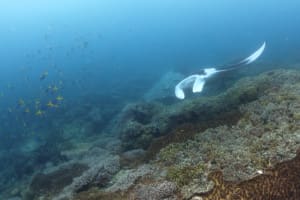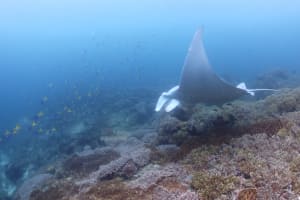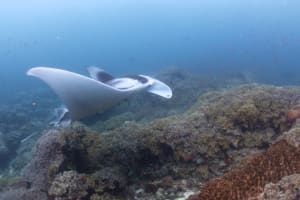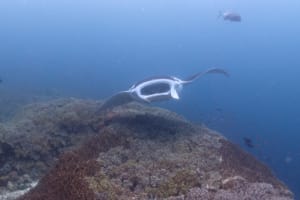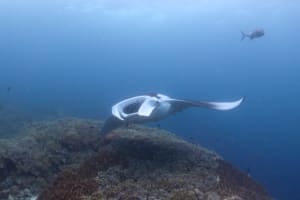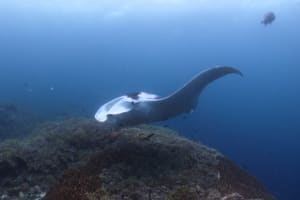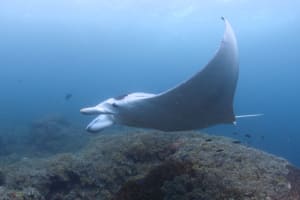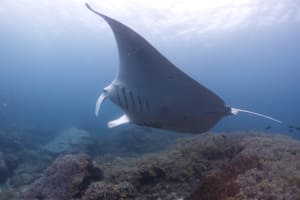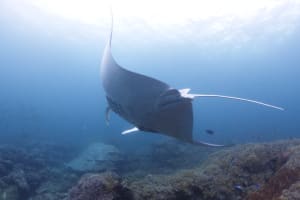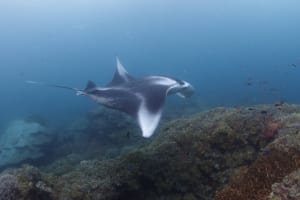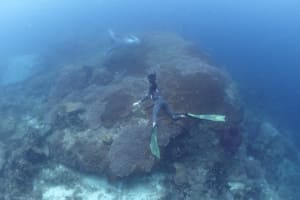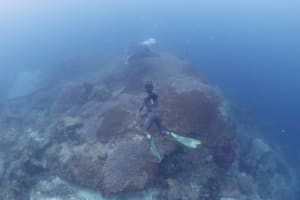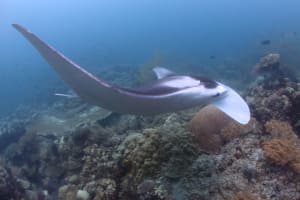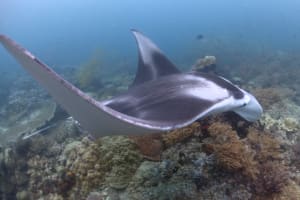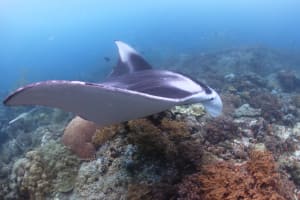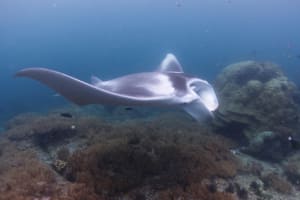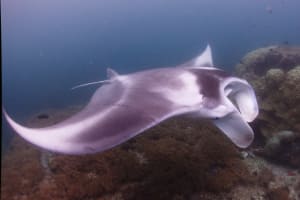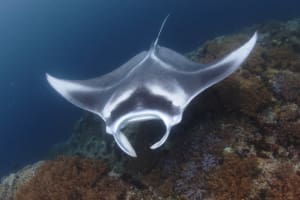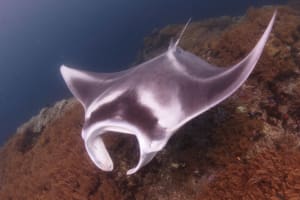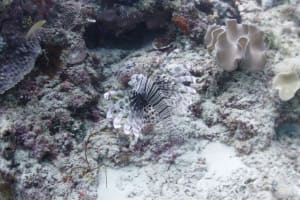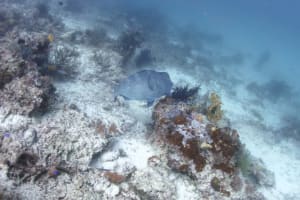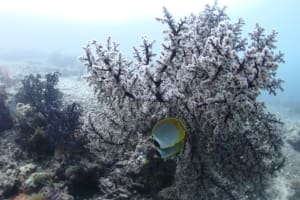 Marine life in this article: reef manta raygiant trevallyyellowback fusilierred lionfishbumphead parrotfishPhilippine butterflyfish.
If you'd like print-quality versions of any image, please contact Kristaps with your request. Except where otherwise noted, content on this page is licensed under a Creative Commons Attribution 4.0 International license. Attribution should be to divelog·blue with a link to divelog.blue.