Misool House Reef, Raja Ampat
divelog·blue

Kristaps Dzonsons
Taking a break from our regular dives in our fair Thailand and Malta, we took a week away in the highly-regarded Raja Ampat, Indonesia, at Misool Eco Resort. What a wonderful time we had! We've put together the next seven days into a collection of six articles. Forgive us—some articles are from different dives. We'll do our best to make them consistent!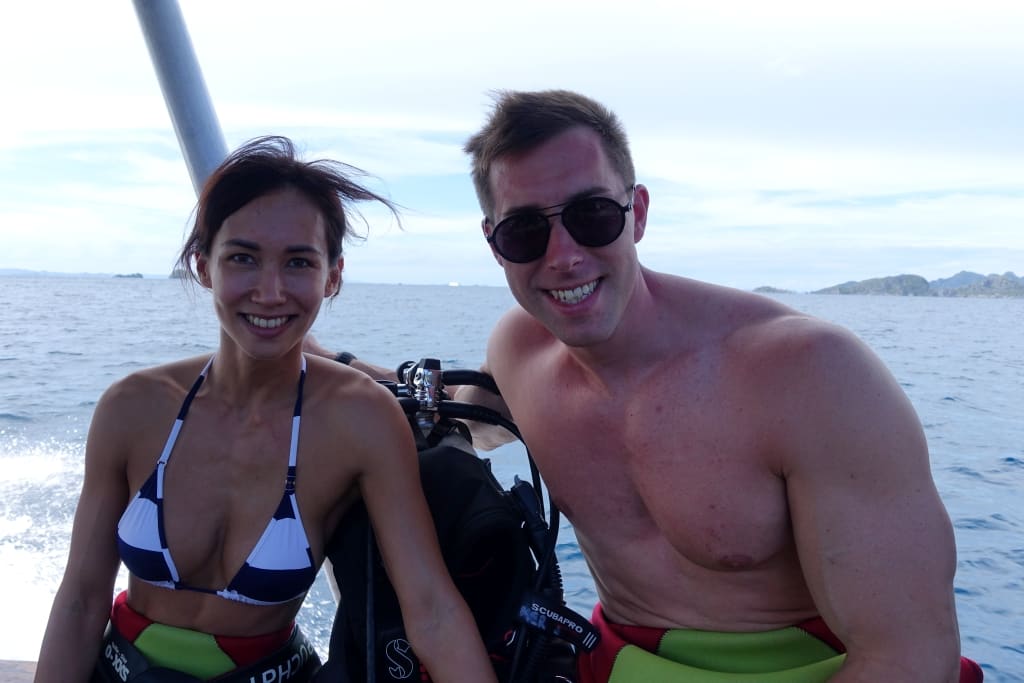 Despite the gruelling air travel from Bangkok to Jakarta, Jakarta to Makassar, Makassar to Sorong, then boat from Sorong to Raja Ampat, we of course immediately jumped into the water to look around. We didn't take the time to really have a proper dive, but instead just familiarised ourselves with the house reef. Happily, this reef would be the source of many of our interesting sightings: black-tip reef shark (Carcharhinus limbatus), green sea turtle (Chelonia mydas), and innumerable fishes.
Today's images are from a series of dives in the house reef along the resort itself, nearby within a five minute's boat ride, then along the resort jetty. The dive chart, above, comes from diving the house reef and reef wall, which fell to about 20 metres.
In all dives, the visibility was… so-so. The waters can be fairly murky, as seen from the sediments in the images. This, we're told, is from the very high tides (and thus, high currents) that happen to fall around our stay.
image gallery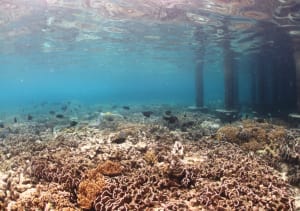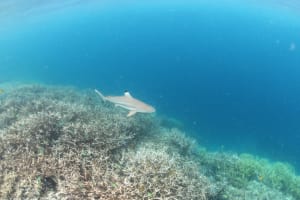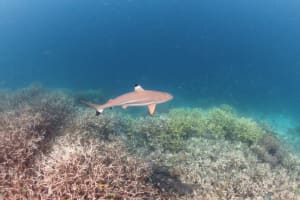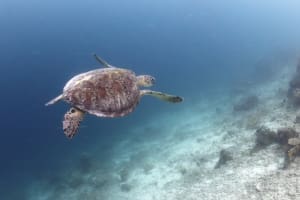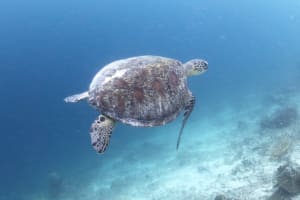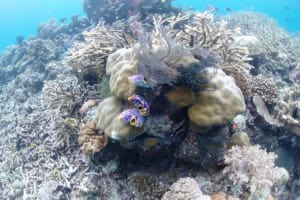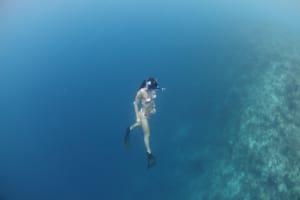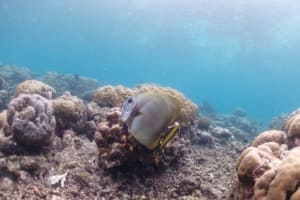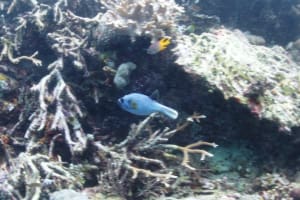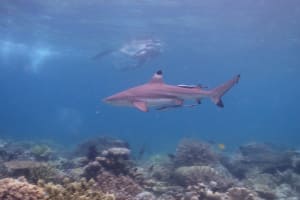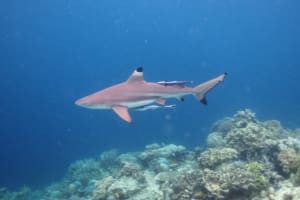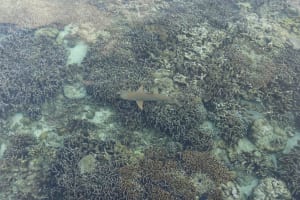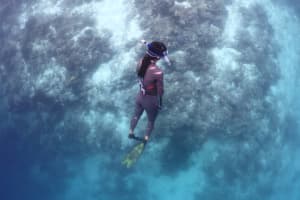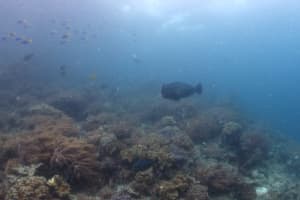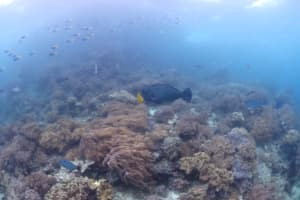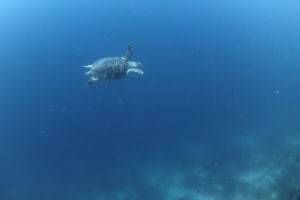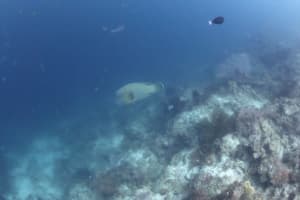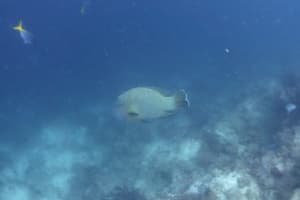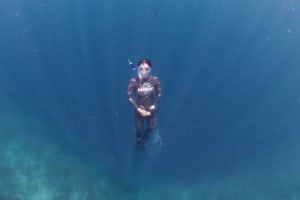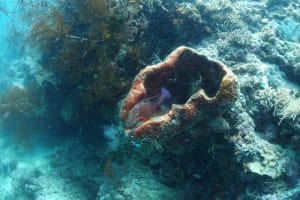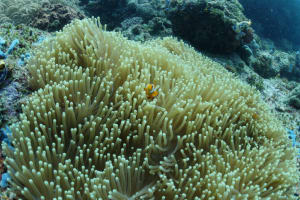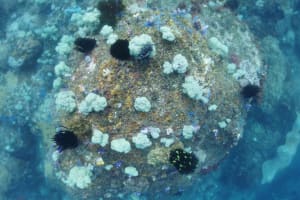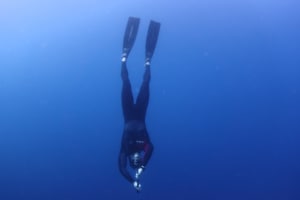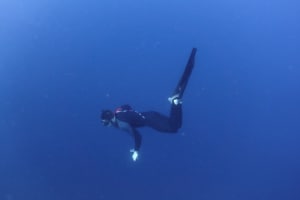 Marine life in this article: black-tip reef sharkgreen sea turtlescrawled butterflyfishspot-tail butterlyfishhorned bannerfishink-spot sea squirtlongfin batfishblackspotted pufferbumphead parrotfishyellowback fusilierNapolean wrassecoral hindorange clownfish.
If you'd like print-quality versions of any image, please contact Kristaps with your request. Except where otherwise noted, content on this page is licensed under a Creative Commons Attribution 4.0 International license. Attribution should be to divelog·blue with a link to divelog.blue.