divelog·blue

Kristaps Dzonsons
For the last day of the year, we enjoyed a series of dives in the shallow waters by Koh Krahm, just a short boat trip away. The water had its usual murky quality from the island sediments—nothing we can do about that! However, we made sure to peer under every rock and were rewarded with some sting rays and, prize of prizes, (possibly) a gold-speckled flatworm (Thysanozoon nigropapillosum)! To identify the flatworm, we spent time in Marine Flatworms of the World, an excellent resource!
We started out photographing with our AOI UWL-09, but the quality of the water was just too poor. Instead, we suggest using a simple dome. (Like the Meikon Wet Dome Port.)
If you're interested in spotting the blue-spotted ribbontail ray (Taeniura lymma), be sure to peer under rocks in the sandy shallows. (But leave them be under there!) They're generally… quite stupid, with their heads under the rocks with tail out.
image gallery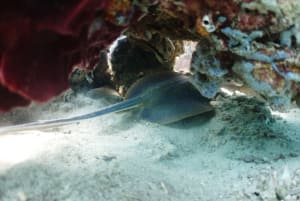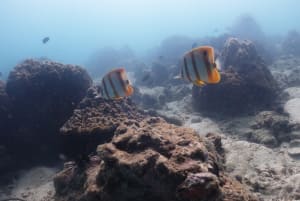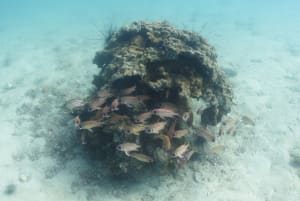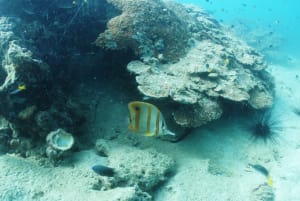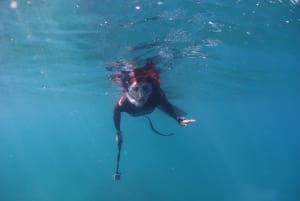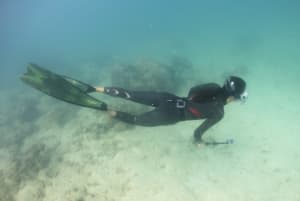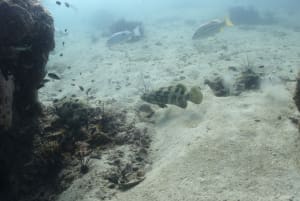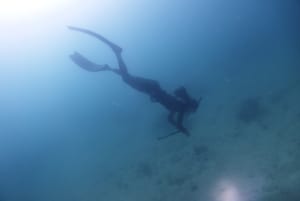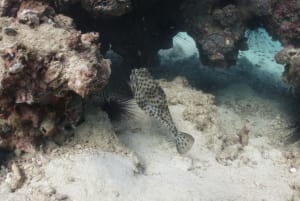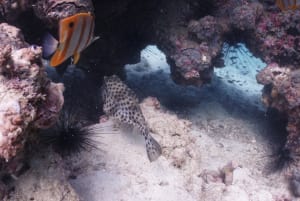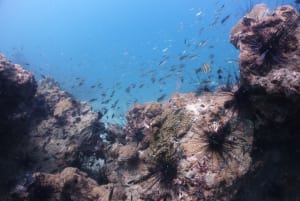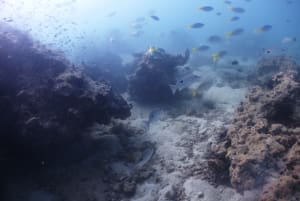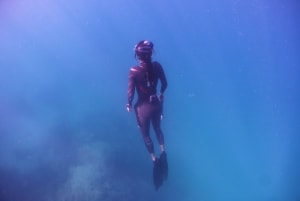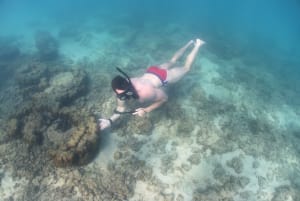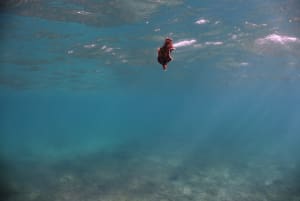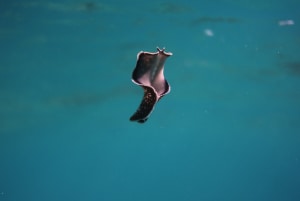 Marine life in this article: gold-speckled flatwormblue-spotted ribbontail raycopperband butterflyfishredcoat squirrelfishcamouflage groupereight-banded butterflyfishyellowback fusilierblackspot snapper.
If you'd like print-quality versions of any image, please contact Kristaps with your request. Except where otherwise noted, content on this page is licensed under a Creative Commons Attribution 4.0 International license. Attribution should be to divelog·blue with a link to divelog.blue.