divelog·blue

Kristaps Dzonsons
Visibility in Catalina is never a sure thing. Today we struck positive: although not as clear as our last dive on the island, we enjoyed decent visibility and the usual enjoyable traipsing about the giant kelp (Macrocystis pyrifera) forest.
Today's dive was an unusual treat in that we were rejoined by Kristaps' brother R., previously seen in Malta and featured in our Beginner Divers series. R. connected with Ron Moore's Dive Catalina for a guided tour of our familiar Casino Point dive park. Although somewhat miffed that guided tour means literally being guided by hand, the experience left him even more resolved to finish his open water certification and get it on the fun!
What was there to see today? We noticed that the giant sea bass (Stereolepis gigas) have finally made their way to deeper waters: not a single one to be seen around the depths of 18 m., when usually there's a bunch (a bunch of bass?) hanging out under the giant kelp (Macrocystis pyrifera). For whatever reason, both of us thought the schools of kelp bass (Paralabrax clathratus) hovering around the giant kelp (Macrocystis pyrifera) were particularly pretty.
Kristaps continued honing his compositional skills, this time diving with a much smaller aperture (F6.3 on average) to try minimising blur away from the frame centre. It's hard to tell whether it had an effect given the quality of the water and light: needs more experimentation.
image gallery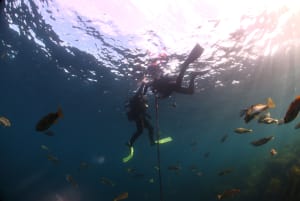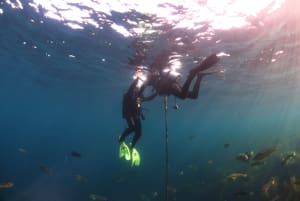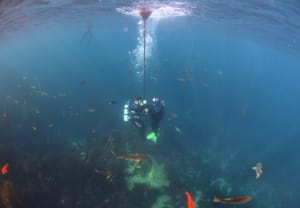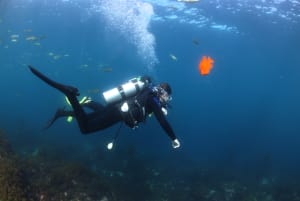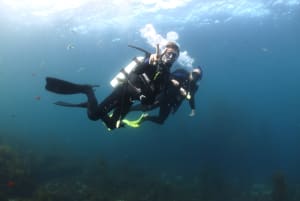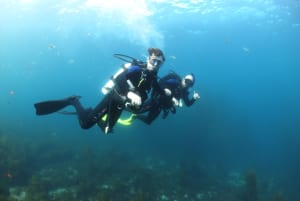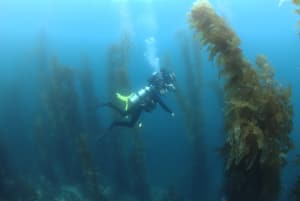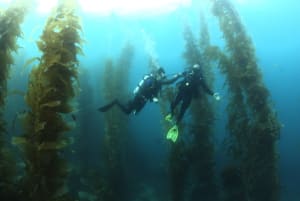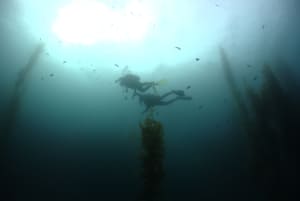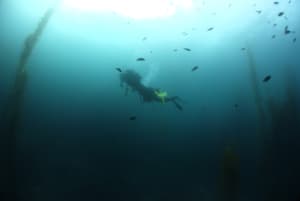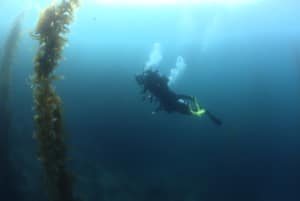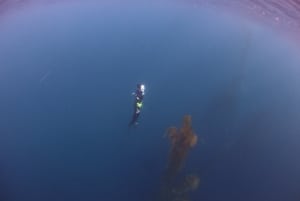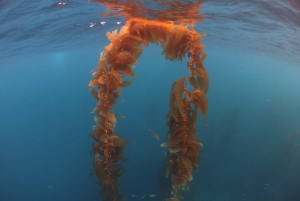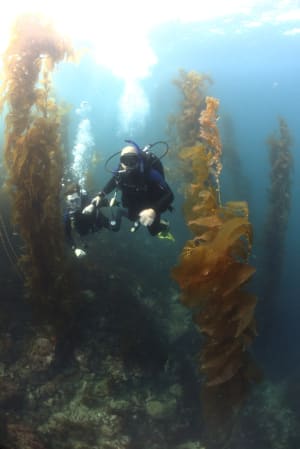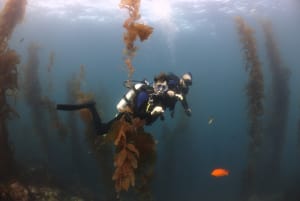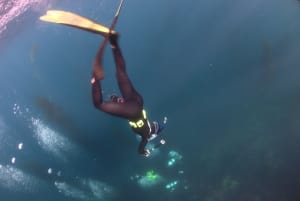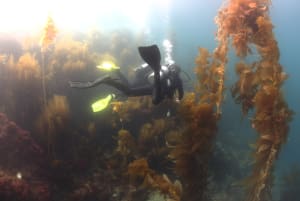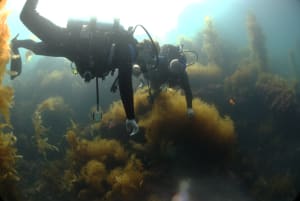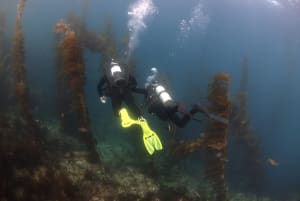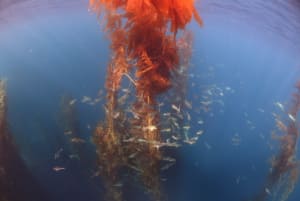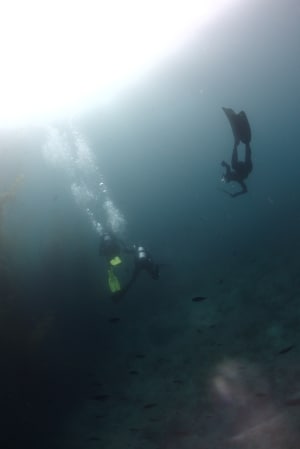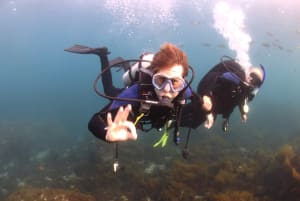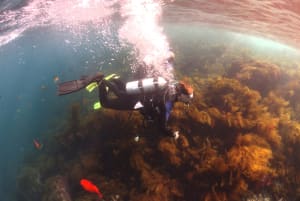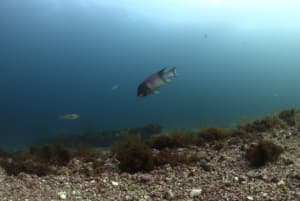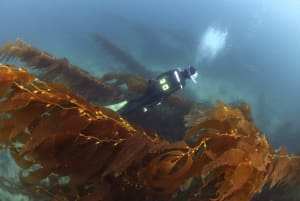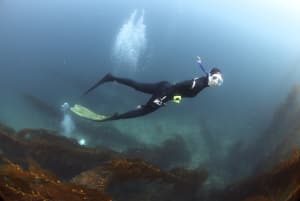 Marine life in this article: giant kelpgiant sea basskelp bassGaribaldi damselblacksmith chromis.
If you'd like print-quality versions of any image, please contact Kristaps with your request. Except where otherwise noted, content on this page is licensed under a Creative Commons Attribution 4.0 International license. Attribution should be to divelog·blue with a link to divelog.blue.