divelog·blue

Kristaps Dzonsons
Our friend Amanda recently expressed an interest in trying to SCUBA dive. No problem: we set a date, she contacted Ron Moore's Dive Catalina, and a few days later we were setting up our cameras for a combination of free and SCUBA diving.
Apparently our friend carries good luck: it was a beautiful day! Despite nearly being November, the sun shone and the visibility extended clear to the bottom. It's true that there were many other divers raising sediments in the dive park; but all in all, conditions were much better than we've come to expect.
During this dive, we paid much more attention to the composition of photographs—we learned the hard way in previous dives (e.g., the last dive in Catalina) that wide-angle photography requires a lot more attention to light. In short, when the sun is overhead, the field of view is large enough that it'll over-expose simply from the proximity of the sun. Also, as an experiment, we set the aperature of the camera to a much higher F-stop to avoid blurring the edges. End result? Less over-exposure and more focus.
Our friend reports having an excellent time in the capable hands of Dive Catalina. Would dive again? Absolutely!
image gallery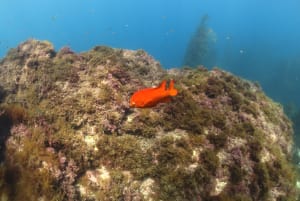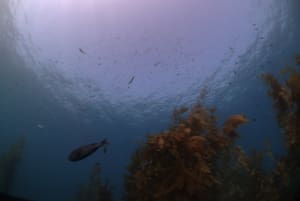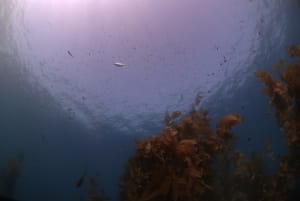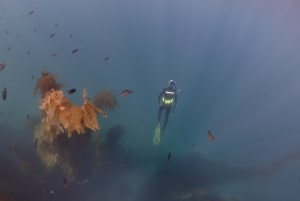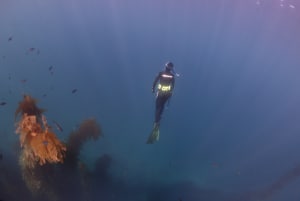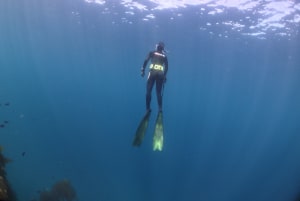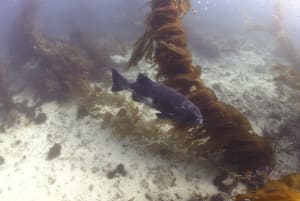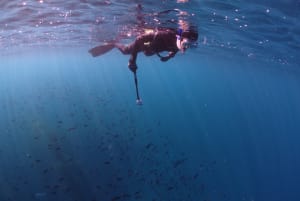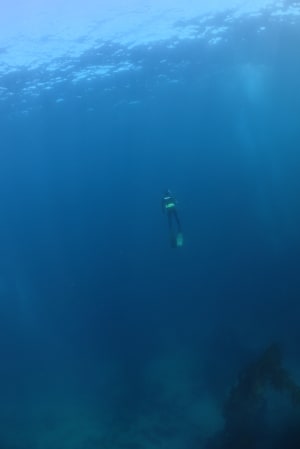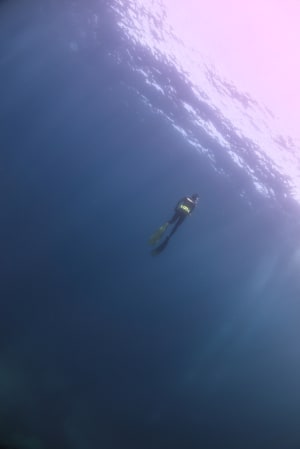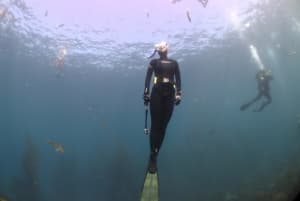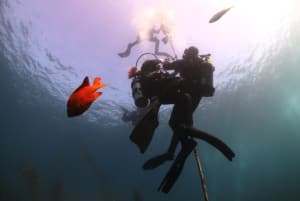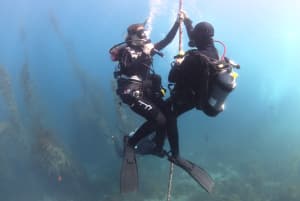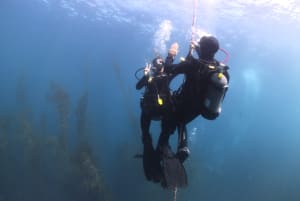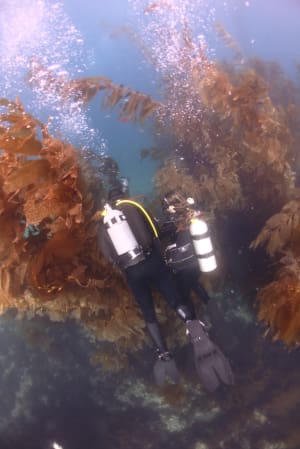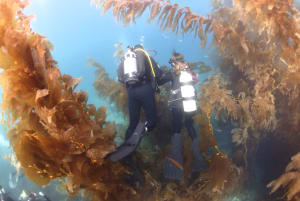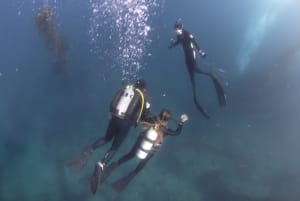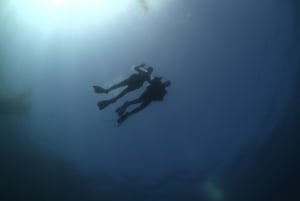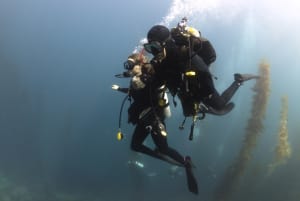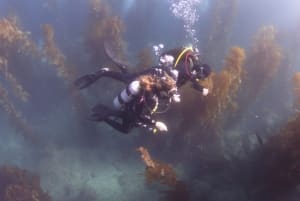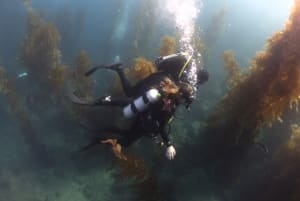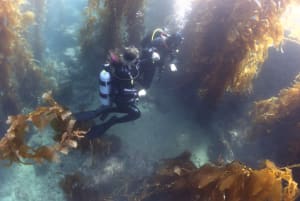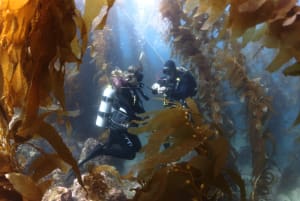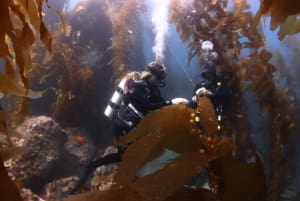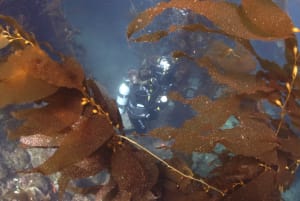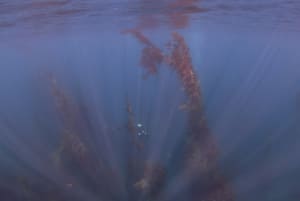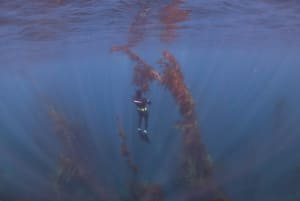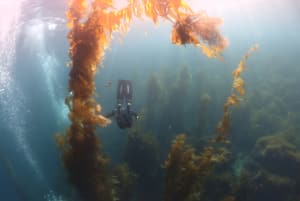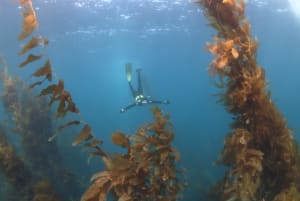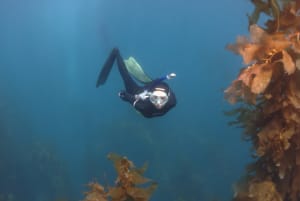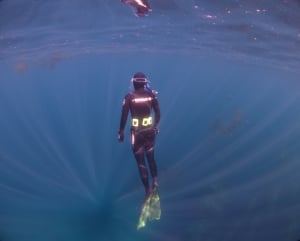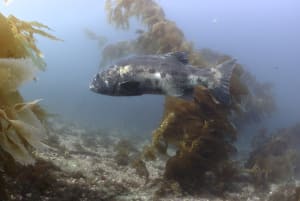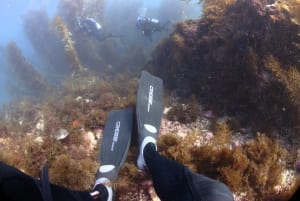 Marine life in this article: Garibaldi damselgiant kelpgiant sea bass.
If you'd like print-quality versions of any image, please contact Kristaps with your request. Except where otherwise noted, content on this page is licensed under a Creative Commons Attribution 4.0 International license. Attribution should be to divelog·blue with a link to divelog.blue.