divelog·blue

Kristaps Dzonsons
Excited to continue working with our new AOI UWL-09, we headed out again to Casino Point to spend time with the giant sea bass (Stereolepis gigas). The temperature was already two degrees colder than our last dive just a week or so before!
Today's exercise was to avoid overexposing in taking pictures in the direction of the sun; or, as we continue to learn, with any sun whatsoever. We also experimented with varying the aperture to avoid overexposure.
Since the water was so murky, we ended up just exercising our breath holds at depth: since the giant sea bass (Stereolepis gigas) usually hang out at or below 15 metres, a solid two minutes is required for any but the snappiest of photography skills.
image gallery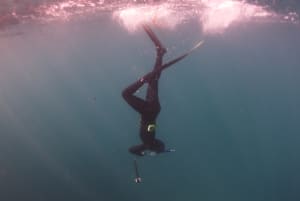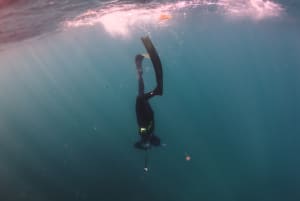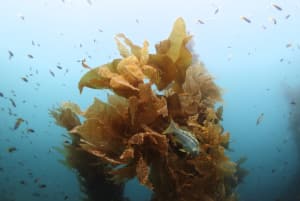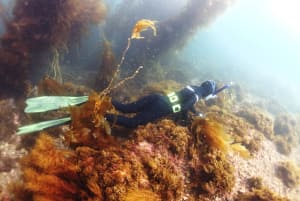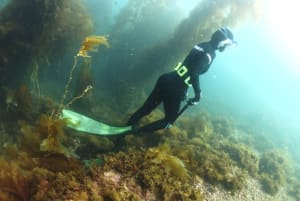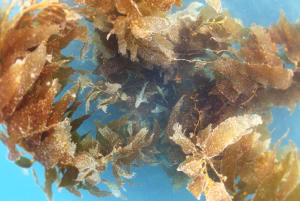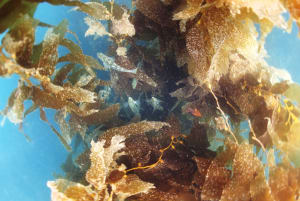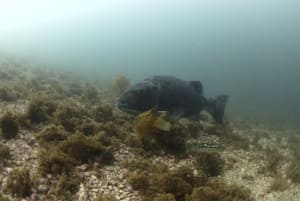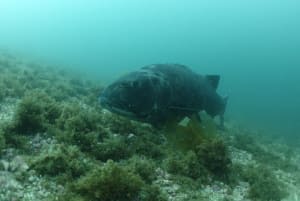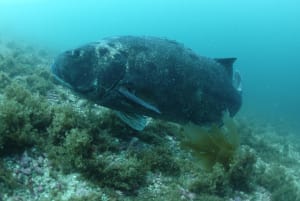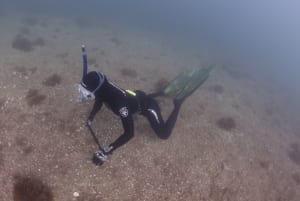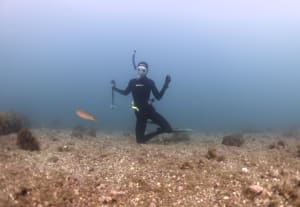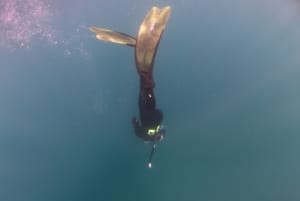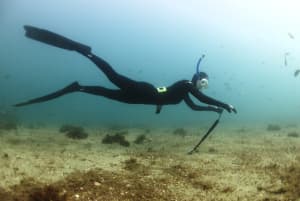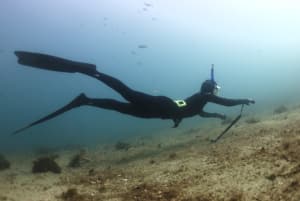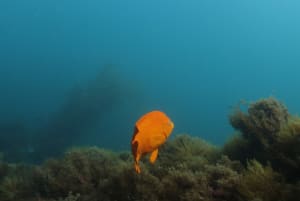 Marine life in this article: giant sea basskelp bassgiant kelpGaribaldi damsel.
If you'd like print-quality versions of any image, please contact Kristaps with your request. Except where otherwise noted, content on this page is licensed under a Creative Commons Attribution 4.0 International license. Attribution should be to divelog·blue with a link to divelog.blue.