divelog·blue

Kristaps Dzonsons
After being dry-docked for nearly a month following our Tonga Expedition, we finally made it into the water off Catalina Island. Our excuse to take a day off from work was to try out a new wet lens component for the Sony RX100M4: the .
We began by picking up weights and getting the dive scoop at Ron Moore's Dive Catalina, our go-to shop right near the Catalina—Long Beach ferry. We learned of the good conditions, which bore out in the water. (At least, relative to our last few dives on site.)
Quick marine life summary? So many giant sea bass (Stereolepis gigas)! We saw at least a half-dozen, with some of them roughly Kristaps' length. Most of these slunk about beneath the giant kelp (Macrocystis pyrifera), but some were spotted in transit over open areas.
Owing to the use of our Beuchat Espadon Equipe and Beuchat Athena open cell suits, we were also unaffected by the temperature—by now accustomed to the colder temperatures of Malta.
And the results of our wet lens experiment? See for yourself. Unfortunately, the sun over-exposed many of the photos being behind the island at the time of our dive, and thus washing out the background. We tried to cut as much as possible in post, but many nice photos were lost. The lens itself performed fabulously, though you can see a translucent band across some of the pictures that we haven't quite figured out. Possibly the water line or a bubble? It seems prudent to zoom in a little, too: despite the literature, the periphery of the photographs was rather blurry. This, however, could easily be the result of poor water conditions. (Great for Catalina, poor compared to elsewhere.)
image gallery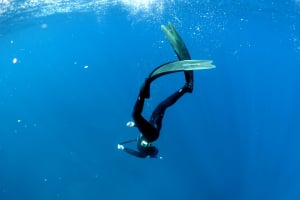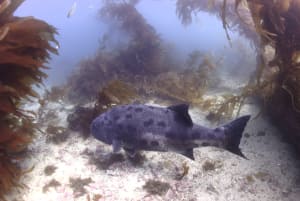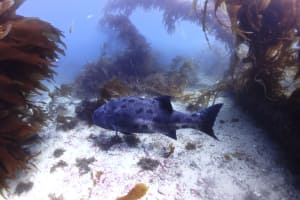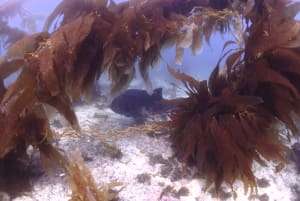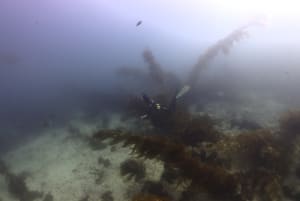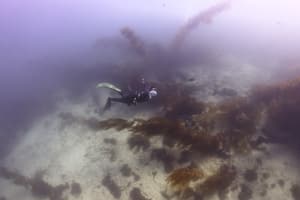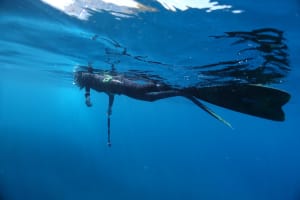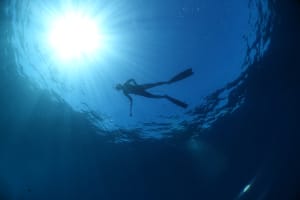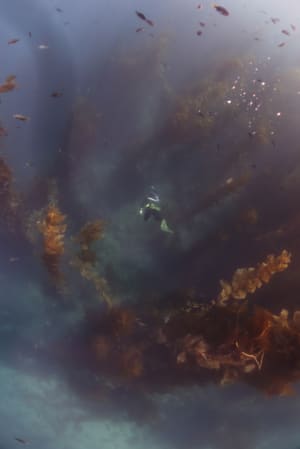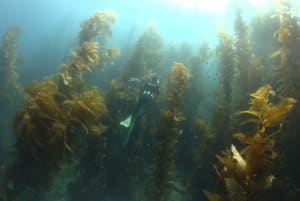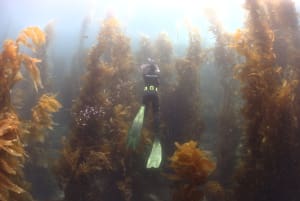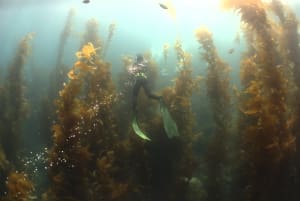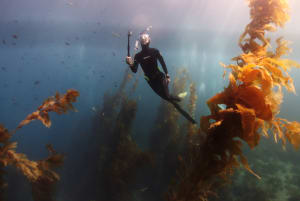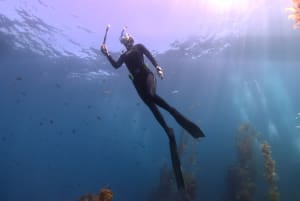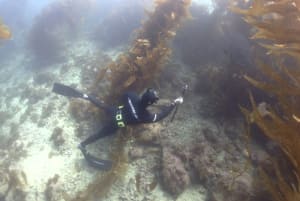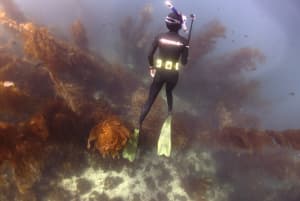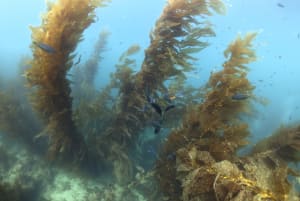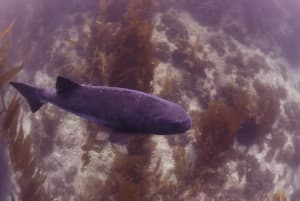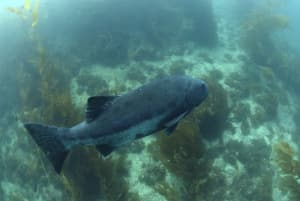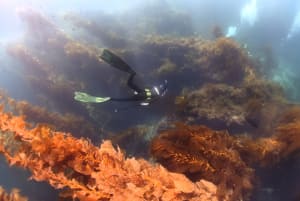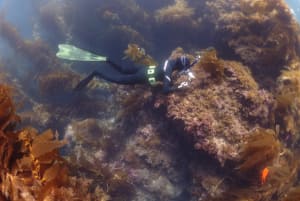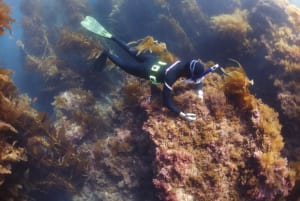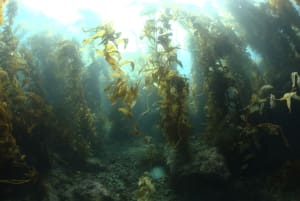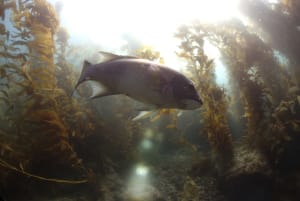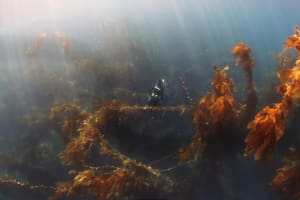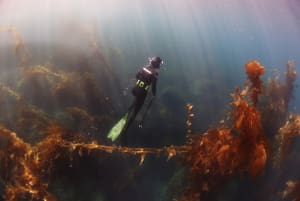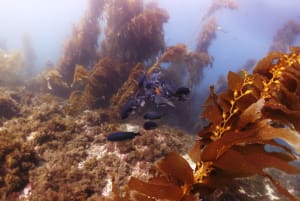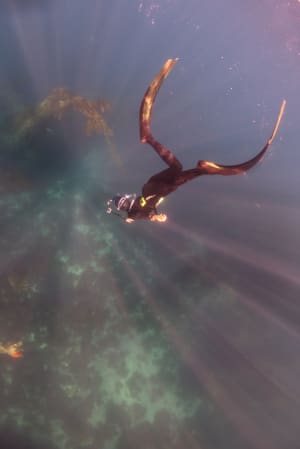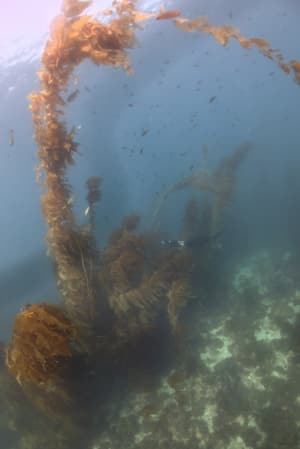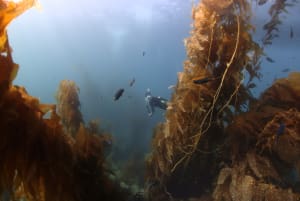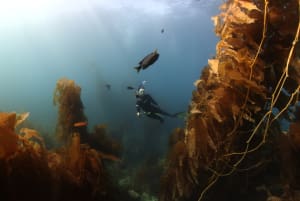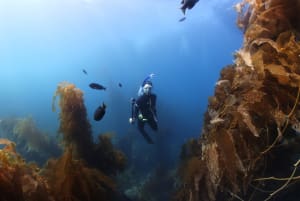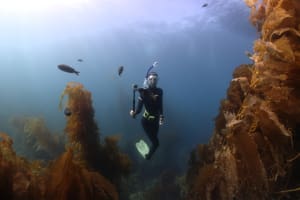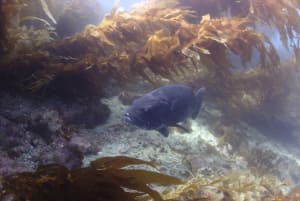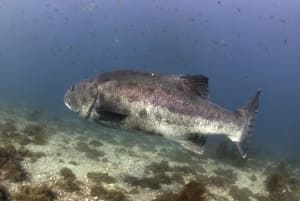 Marine life in this article: giant sea bassgiant kelpblacksmith chromisCalifornia sheephead.
If you'd like print-quality versions of any image, please contact Kristaps with your request. Except where otherwise noted, content on this page is licensed under a Creative Commons Attribution 4.0 International license. Attribution should be to divelog·blue with a link to divelog.blue.