divelog·blue

Kristaps Dzonsons
This was the fifth day on a humpback whale-watching expedition with Tony Wu in the Vava'u constellation of islands, Tonga. (Actually, the sixth—the day prior was completely washed out due to rain, and we hunkered down to wait it out.) To skip right to a selection of colour-corrected images from this set, jump to the final article.
Heaving seas! Rain! Due to the poor weather and visibility, we cut this day short without getting in the water once with whales. We had a few sightings, but nothing came about.
On the way back, however, we came upon a reef manta ray (Manta alfredi) group over a reef. We jumped in, but they didn't seem too interested in interaction, and soon took off. (The seas were also quite rough.) Still, some pictures to be shown! The reef manta ray (Manta alfredi) is one of our favourite animals, so it's always exciting to spend time with them.
What's interesting is the train formation, which some suggest indicates males following a female. None of the pictures can indicate the animals' sex, so it's hard to say.
image gallery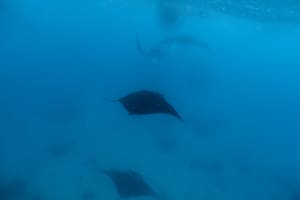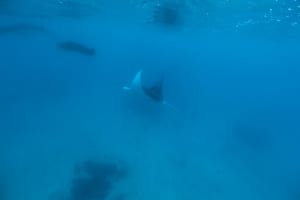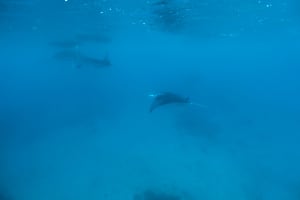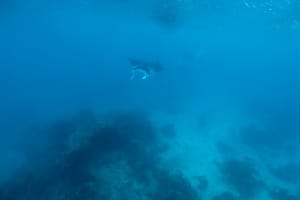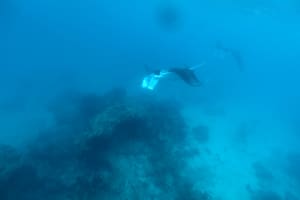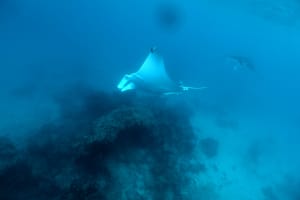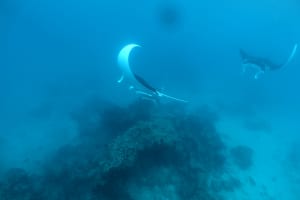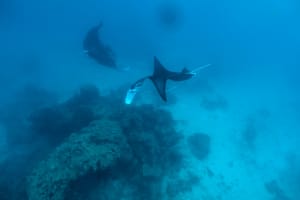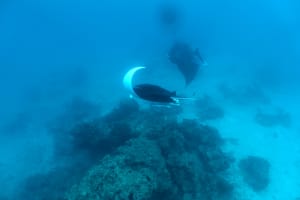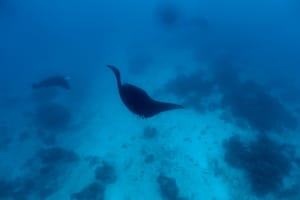 Marine life in this article: reef manta ray.
If you'd like print-quality versions of any image, please contact Kristaps with your request. Except where otherwise noted, content on this page is licensed under a Creative Commons Attribution 4.0 International license. Attribution should be to divelog·blue with a link to divelog.blue.