divelog·blue

Kristaps Dzonsons
This was the fourth day on a humpback whale-watching expedition with Tony Wu in the Vava'u constellation of islands, Tonga. To skip right to a selection of colour-corrected images from this set, jump to the final article.
We embarked on this day with a light rain at our backs and storm clouds that stayed with us for the entire day. Pity, given our encounters!
Soon after leaving, we came upon a mother and her calf (undetermined sex) above a reef. After taking one look at us, they took off—sad, but given the quality of the water, not a great loss.
Many hours passed until our next encounter—we were ready to throw in the towel. We came upon a mother spyhopping (having the end of her snout out of the water—Tony Wu tells us that many operators misinform that this is to look around, but the eyes are clearly under water!) around her calf (a female). We jumped in and spent the next few hours around this pair.
Unfortunately, the water quality was terrible, and the oncoming storm significantly reduced light. There are many images, but few of any great quality. Regardless, this stands as one of our most meaningful encounters: we spent hours diving alongside this pair. The best part was how the mother would watch us dive down—her eye was clearly visible following divers.
image gallery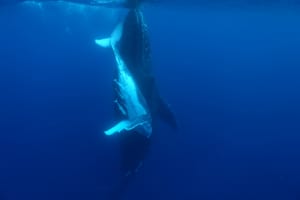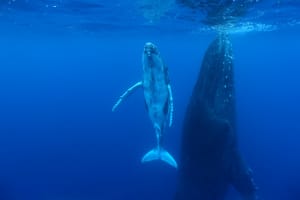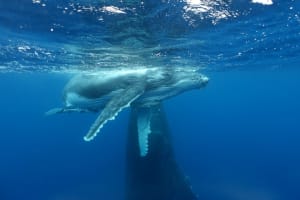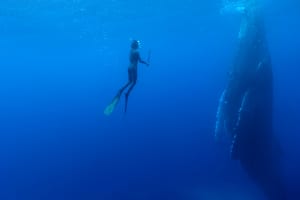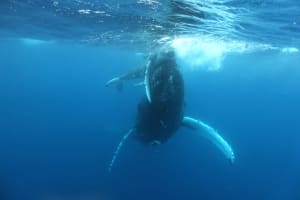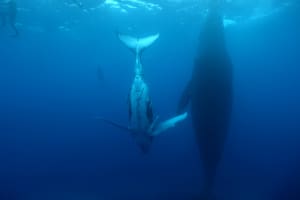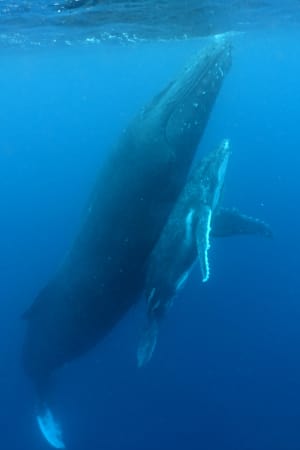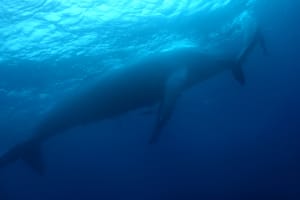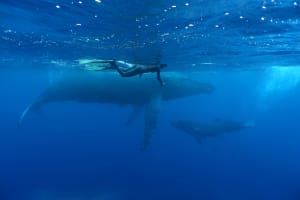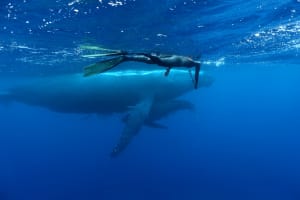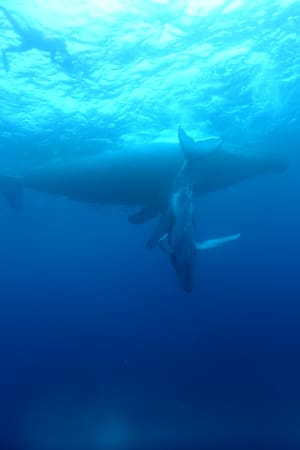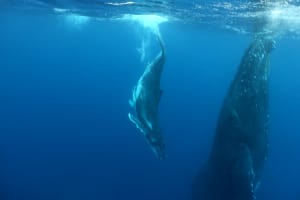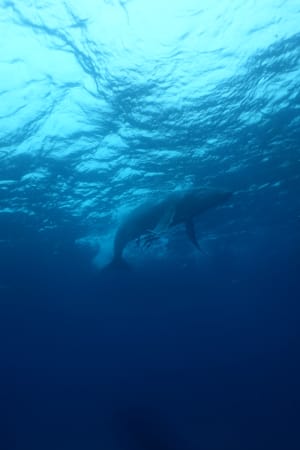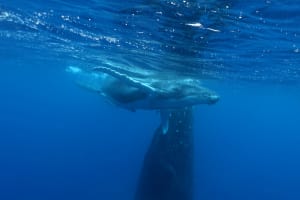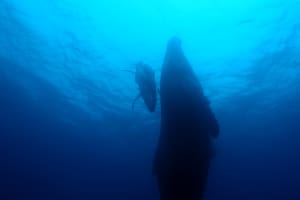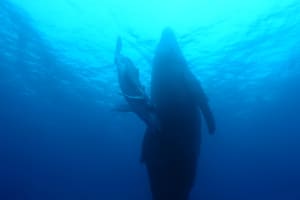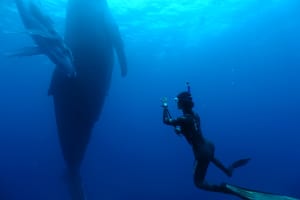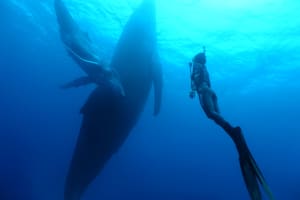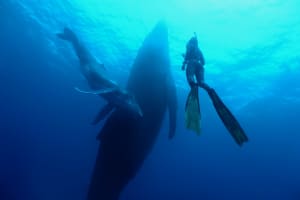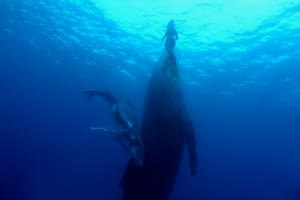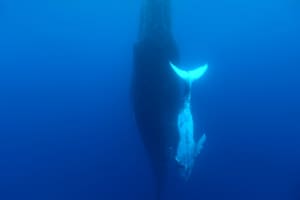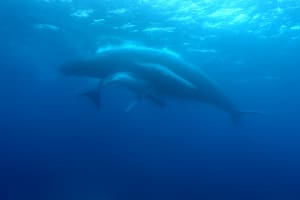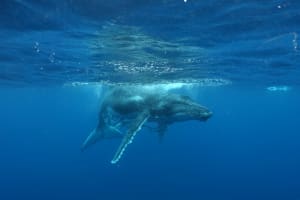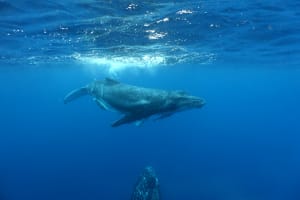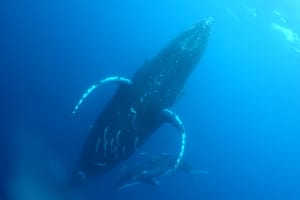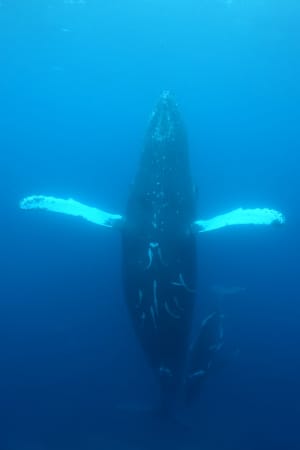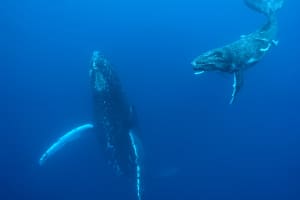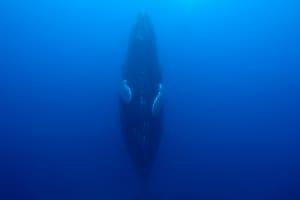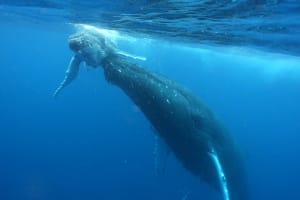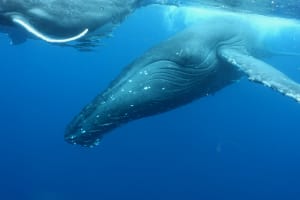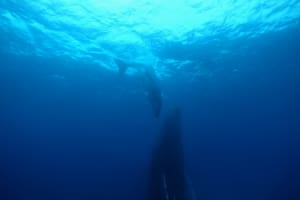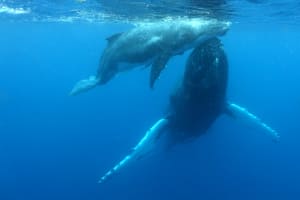 Marine life in this article: humpback whale.
If you'd like print-quality versions of any image, please contact Kristaps with your request. Except where otherwise noted, content on this page is licensed under a Creative Commons Attribution 4.0 International license. Attribution should be to divelog·blue with a link to divelog.blue.