divelog·blue

Kristaps Dzonsons
This was the third day on a humpback whale-watching expedition with Tony Wu in the Vava'u constellation of islands, Tonga. To skip right to a selection of colour-corrected images from this set, jump to the final article.
We took off early in the morning, but stopped a bit short when the weather turned. Not after an extensive play time with a young male calf!
The day began with a note of good fortune: a train of reef manta ray (Manta alfredi) alongside our boat! We didn't hop in with them, unfortunately, as we were in a hurry to get out of the rain. We'll do so when we next see them. (And did!)
We followed that with a sighting of three (apparently) males, but didn't get a chance to get good footage. Not long after, we spotted a calf and his mother without an escort.
All of the pictures are from a long period of play with this male calf. He seemed to take especial pleasure in rushing us in the water, then turning away quickly. And thrashing the surface with his tail! A great play-mate for all of us in the water. In some of these pictures, you'll see the calf ascending horizontally from his mother—a great trick if you've the buoyancy control for it.
By the end of the session, he calmed down to the point of sleeping, and spent most of the time nuzzling his mother.
image gallery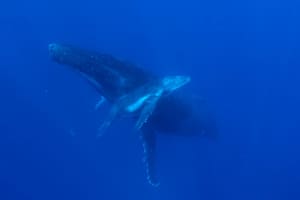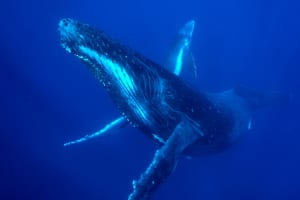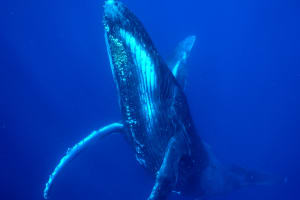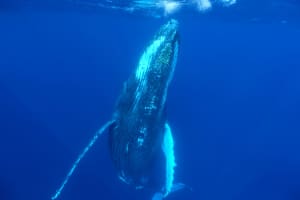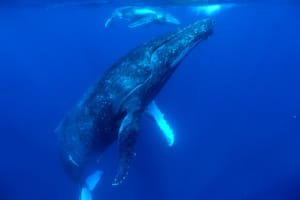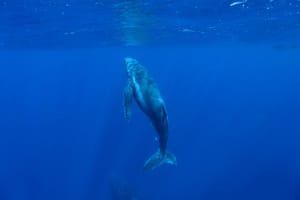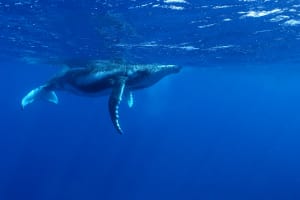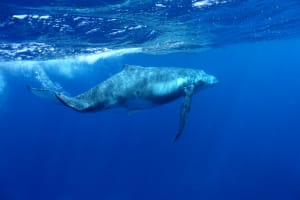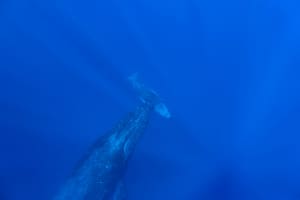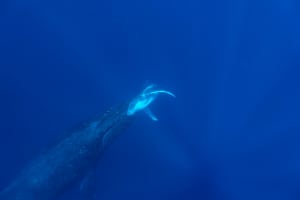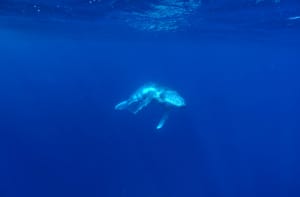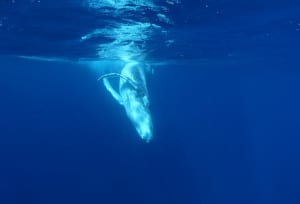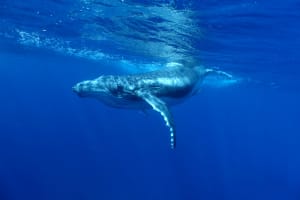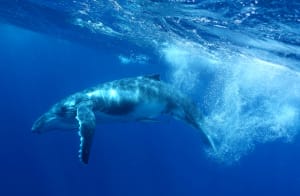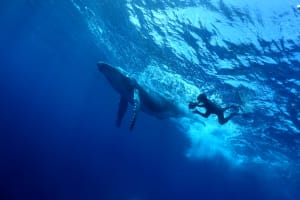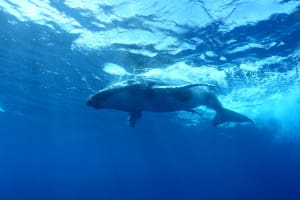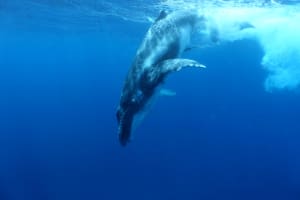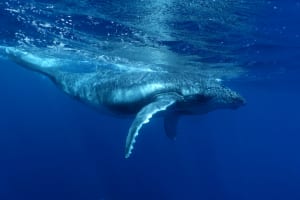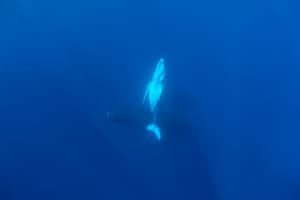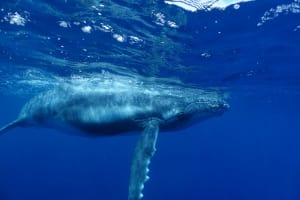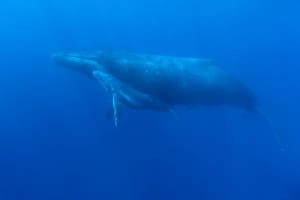 Marine life in this article: reef manta rayhumpback whale.
If you'd like print-quality versions of any image, please contact Kristaps with your request. Except where otherwise noted, content on this page is licensed under a Creative Commons Attribution 4.0 International license. Attribution should be to divelog·blue with a link to divelog.blue.