divelog·blue

Kristaps Dzonsons
This was our first day on a humpback whale-watching expedition with Tony Wu in the Vava'u constellation of islands, Tonga. To skip right to a selection of colour-corrected images from this set, jump to the final article.
We embarked after a leisurely morning, finally heading out at 11:00 or so, and immediately came upon a group of whales not far from the resort.
The first humpback whale (Megaptera novaeangliae) group started as two (guessed) males, which swelled to three then four as we were still observing their behaviour. When the four reduced to three, and the three remaining whales settled into a cruise alongside the islands, we jumped in the water. The first few pictures are of these whales. We maintain that they were males, but couldn't find out for sure from either behaviour or bodies.
The second group of whales pictured were much more cooperative: a mother, calf (male), and escort. The escort is a male who, obviously, escorts a mother and calf. The mother often appears as simply a darker shadow in the water, while both the calf and escort were much brighter. We caught up with this group when it moved off from a restful period alongside an island, and guess that the calf nursed before we converged. You can see from the pictures how it turned and danced.
What a first day!
image gallery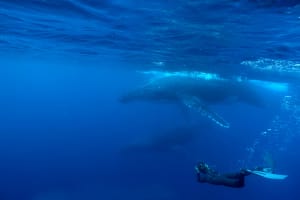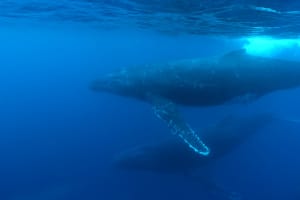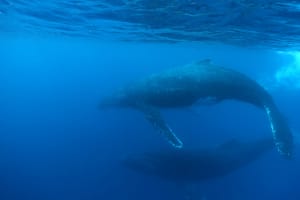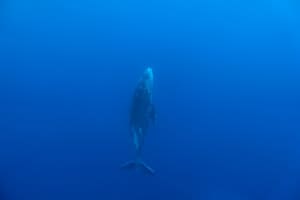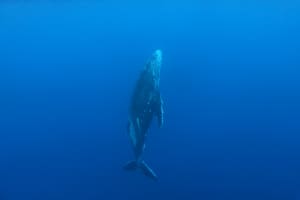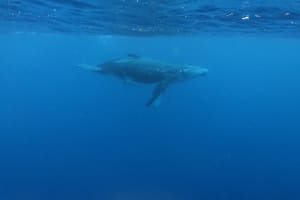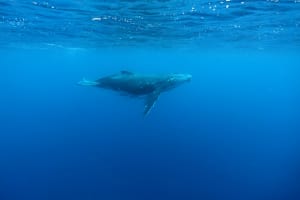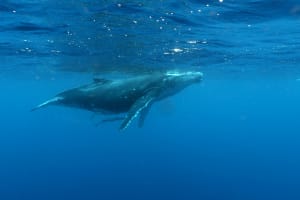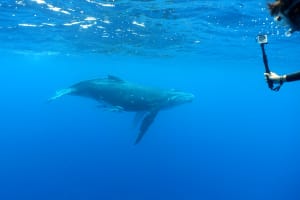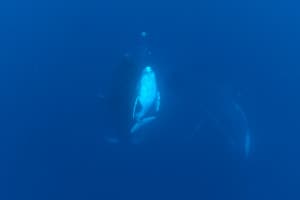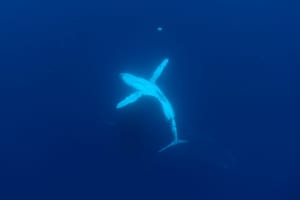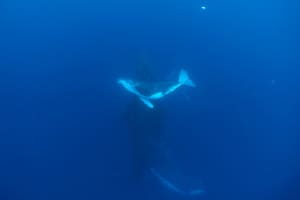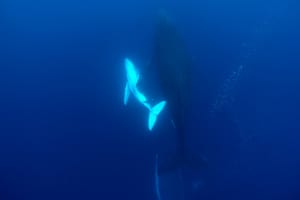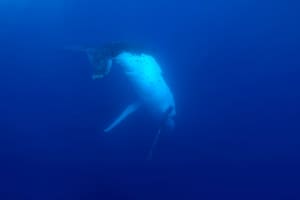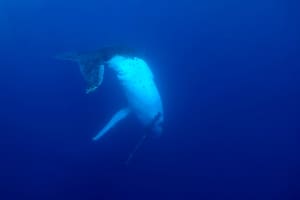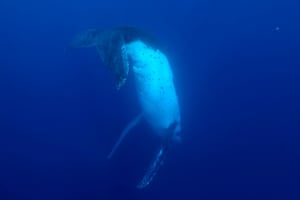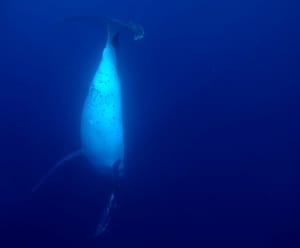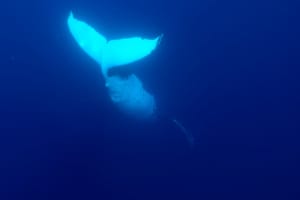 Marine life in this article: humpback whale.
If you'd like print-quality versions of any image, please contact Kristaps with your request. Except where otherwise noted, content on this page is licensed under a Creative Commons Attribution 4.0 International license. Attribution should be to divelog·blue with a link to divelog.blue.