divelog·blue

Kristaps Dzonsons
We rested up in New Zealand for a few days to divest of jet lag on our way to our whale watching further afield. Curious to see what this beautiful island has to offer under the water, we contacted Dive Zone Whitianga about a day-trip to one of the nearby islands.
Quick notes? Murky water, plentiful (if not the most exciting) fish. Kristaps dove SCUBA in his Santi E.Motion+ dry suit, while Huck free dove with her 7 mm open cell Beuchat Athena. Huck turned in after a dozen or so dives, while Kristaps completed two tanks before heading in. We'd hoped to catch up with some seals seen basking on the rocks, but it didn't happen.
Identifying New Zealand marine life is really hard—few fish charts to be found on the Internet. We did, however, find the fabulous Beautiful Browns pamphlet on identifying the kelp. A great read!
image gallery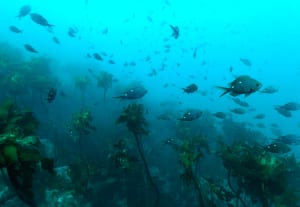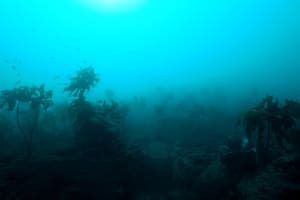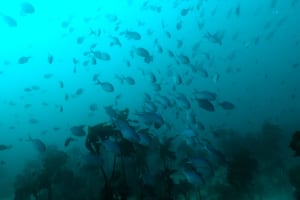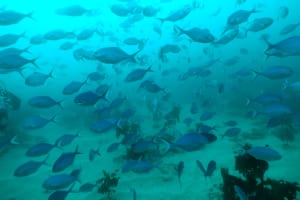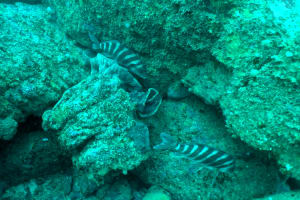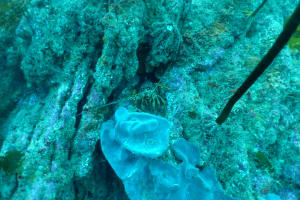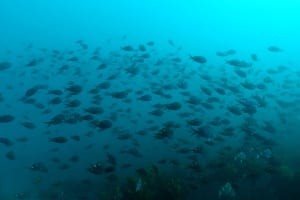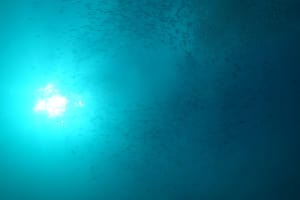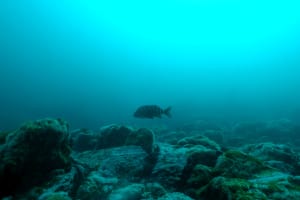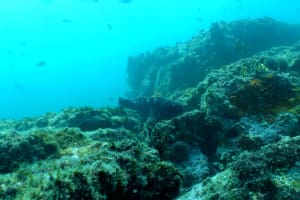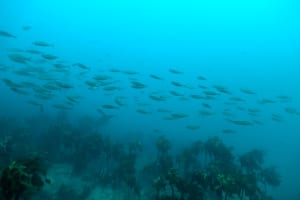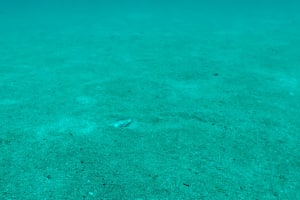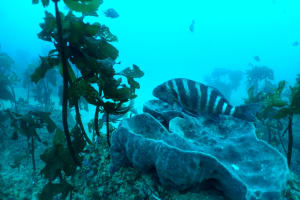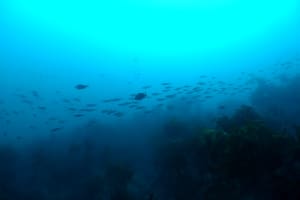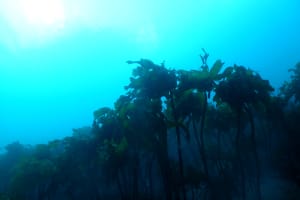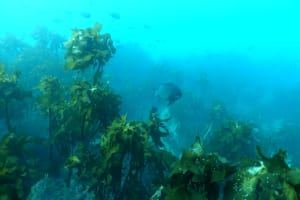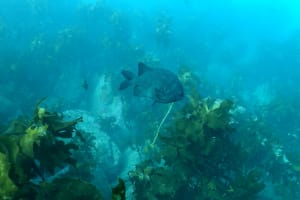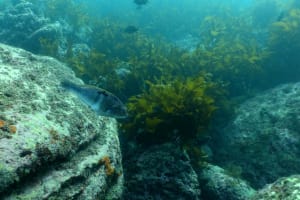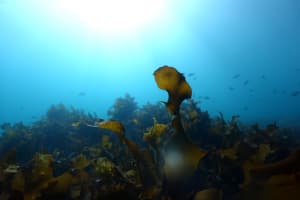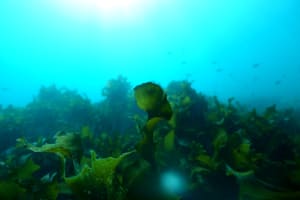 Marine life in this article: New Zealand demoiselleEcklonia radiatablue mokired mokiserpent eelNew Zealand black angelfishspotty wrasse.
If you'd like print-quality versions of any image, please contact Kristaps with your request. Except where otherwise noted, content on this page is licensed under a Creative Commons Attribution 4.0 International license. Attribution should be to divelog·blue with a link to divelog.blue.