divelog·blue

Kristaps Dzonsons
The P29 is one of the more excellent Maltese wrecks. The wheelhouse is at about 18 metres (some sites say 12 metres—perhaps the ship has since settled into the sands?), with the deck at around 25 and the sands at 35. It makes for an incredible SCUBA dive (depth certification permitting) and a difficult, if rewarding, free dive.
We dove the P29 prior during a technical SCUBA course, and were eager to free dive the wreck despite knowing that the full depth (35 m) was probably out of reach. We tried a few days before the given date, but the site was too washed out. Second time was the charm!
Although the seas were a bit rough, what made this dive challenging was the current. Staying out over the wreck required constant course adjustment, which really dug into our rest periods!
If the wreck is too deep for you, the reef itself is a beautiful dive. The cliff falls away to 25 metres, then white sand. We look forward to returning here!
image gallery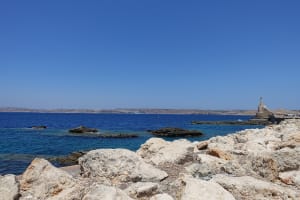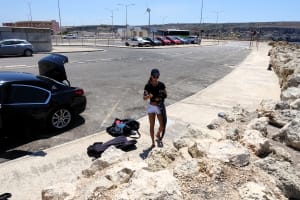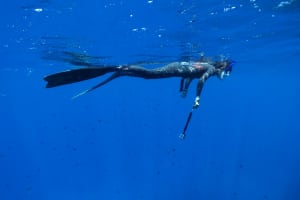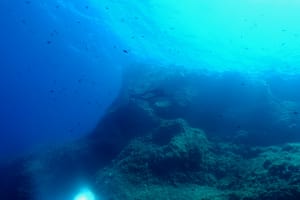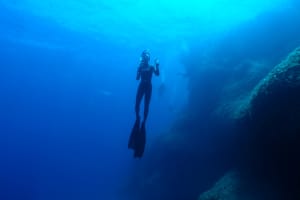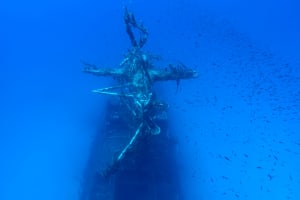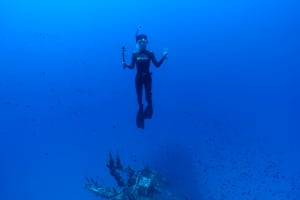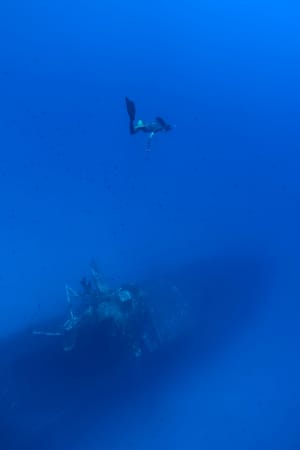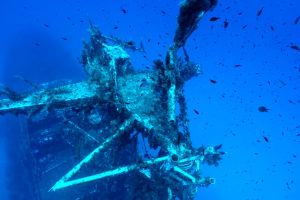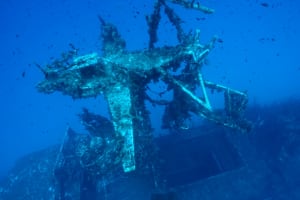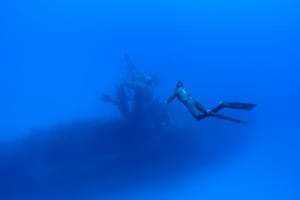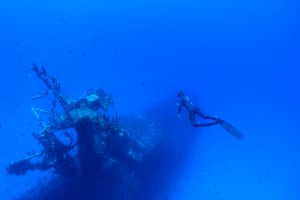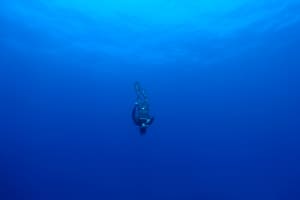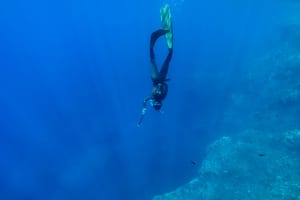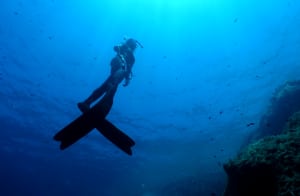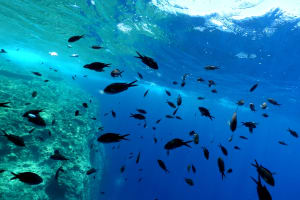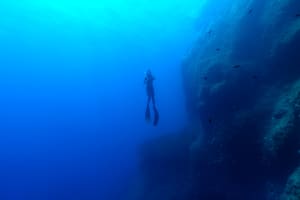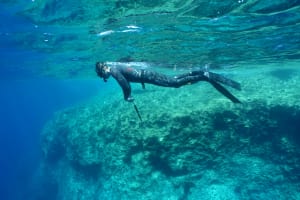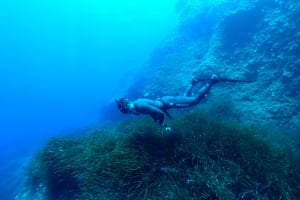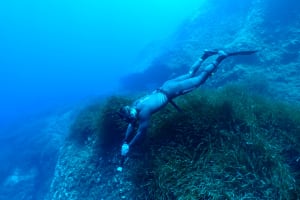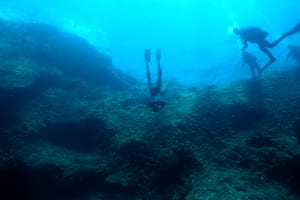 Marine life in this article: damselfish.
If you'd like print-quality versions of any image, please contact Kristaps with your request. Except where otherwise noted, content on this page is licensed under a Creative Commons Attribution 4.0 International license. Attribution should be to divelog·blue with a link to divelog.blue.