divelog·blue

Kristaps Dzonsons
We didn't really want to dive today—work constraints, muscle pain… despite the close proximity of St Elmo's Bay, sometimes it's just too much of a bother to suit up, dive, then clean up. But with Huck's new GoPro Hero4 Silver in hand, we can't let such a beautiful day go to waste. We're glad we didn't!
The dive started off beautifully with a large Mediterranean moray eel (Muraena helena) and common cuttlefish (Sepia officinalis) sighting. (To be honest, we're not sure if this is a common cuttlefish or otherwise: it's very hard to tell the difference!) We then came upon a common octopus (Octopus vulgaris) in the sands.
But the best part was the short-snouted seahorse (Hippocampus hippocampus) pointed out by some divers from Dive Systems Malta who happened to be in the area. What a great find! If you happen to see sea horses, you should read All About Seahorses to learn what to do.
Beyond the great marine life sightings, both of us managed to pull down some nice long dives: Kristaps averaging over two minutes and Huck pushing her way to one and a half minutes. Huck also spent time working with her new camera tools:
image gallery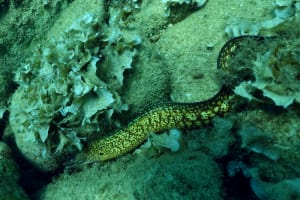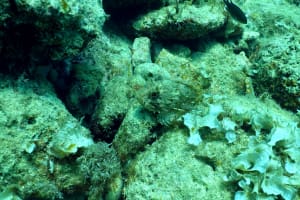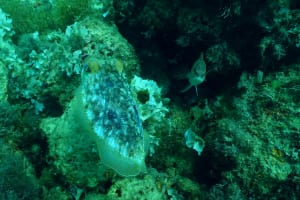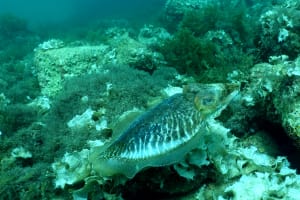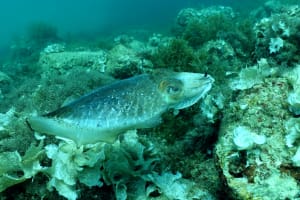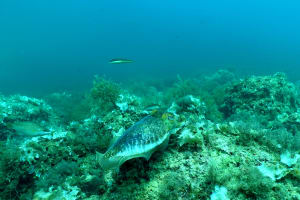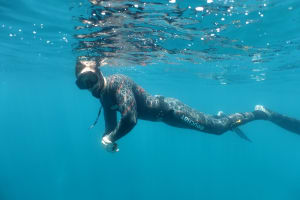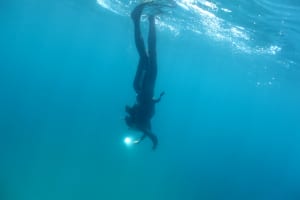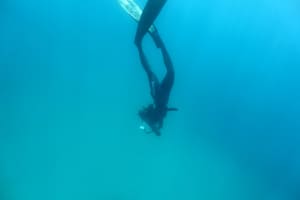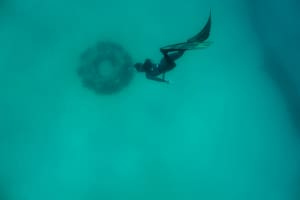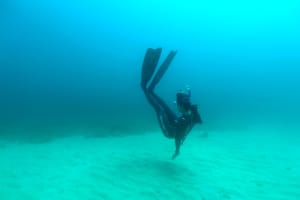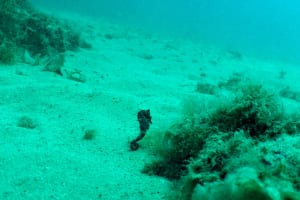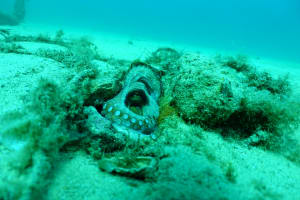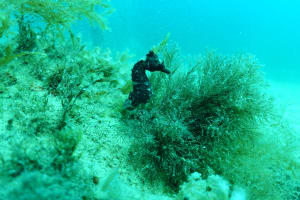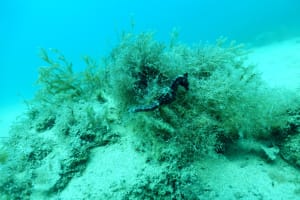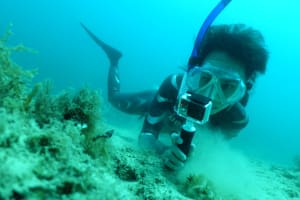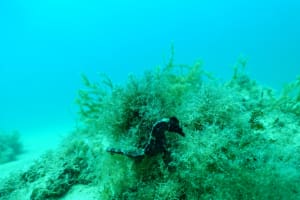 Marine life in this article: Mediterranean moray eelcommon cuttlefishcommon octopusshort-snouted seahorsesmall red scorpionfishpainted comber.
If you'd like print-quality versions of any image, please contact Kristaps with your request. Except where otherwise noted, content on this page is licensed under a Creative Commons Attribution 4.0 International license. Attribution should be to divelog·blue with a link to divelog.blue.