divelog·blue

Kristaps Dzonsons
Free divers, even in the more popular dive destinations, are rare to come by. So when we do spot one—or are spotted by one—it's always good to exchange information. A few weeks ago over the Um El Faroud, we struck up conversation with Zoltán, another free diver living in Malta. We were finally able to meet for a dive over the HMS Maori, although all of us feared the worst in terms of quality due to recent poor weather: the last few days, despite calm winds, have featured large swells from the south. Fortunately, the conditions were quite good!
Zoltán and Kristaps took advantage of the clarity to enjoy some pleasant diving—and also to try out Huck's new toy, a GoPro Hero4 Silver. (More on that later…)
Regardless not seeing much wildlife (just a common cuttlefish (Sepia officinalis), which happen to be Kristaps' favourite), we enjoyed the warm temperature and pleasant clarity. And look forward to future dives together!
image gallery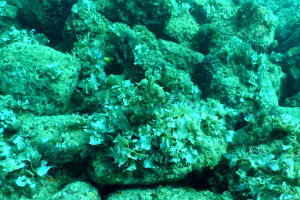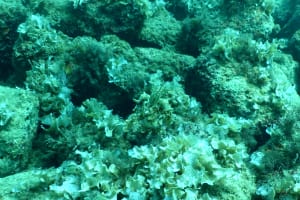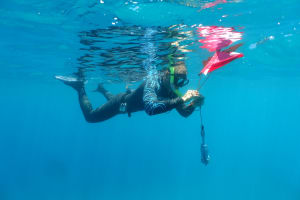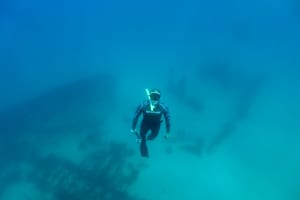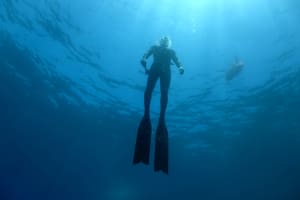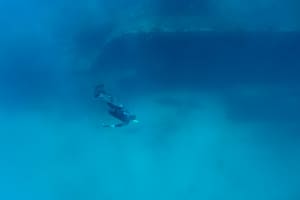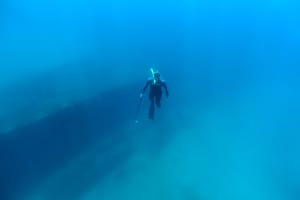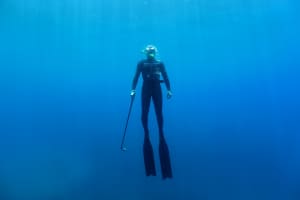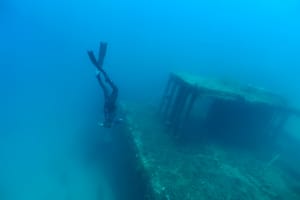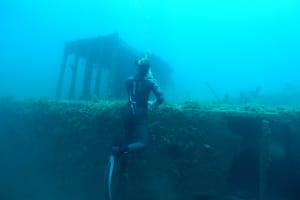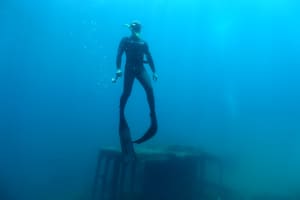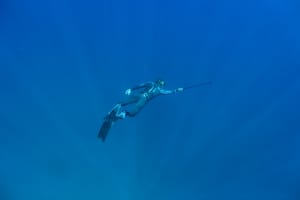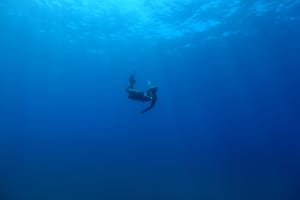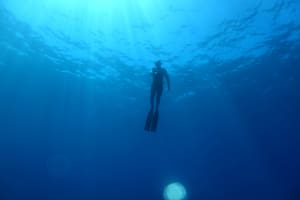 Marine life in this article: common cuttlefish.
If you'd like print-quality versions of any image, please contact Kristaps with your request. Except where otherwise noted, content on this page is licensed under a Creative Commons Attribution 4.0 International license. Attribution should be to divelog·blue with a link to divelog.blue.