divelog·blue

Kristaps Dzonsons
This is the third in a three-part series. As in the other articles, we welcome Kristaps' brother R., sister-in-law M., older nephew N., and younger nephew L.
As a surprise for Kristaps' brother's family visiting for a week, we spent the day SCUBA diving with Divewise. We opted for the Discover SCUBA programme, which could accomodate for both parents and N. (10 years old). To keep L. involved, we went snorkelling and photographing together while the others practised their SCUBA skills.
What were our observations?
First: N.'s buoyancy was very sensitive due to his low weight. When starting the dive (as seen in the pictures), his instructor physically held him underwater—otherwise he floated up like a cork. But as the tank pressure decreased, he regained his trim. This is because of the proportion of gear buoyancy to internal body buoyancy.
L. spent his time photographing (many pictures in this set were his) and snorkelling with Kristaps. Unlike in previous dives, he wore a full wetsuit: the extra positive buoyancy helped him a lot in being calm on the surface.
My favourite observation was M., who fell head over heels for diving! It was truly a pleasure to be a part of that. Now we can look forward to collective dive adventures, and look forward to L.'s discover SCUBA certification later this year!
image gallery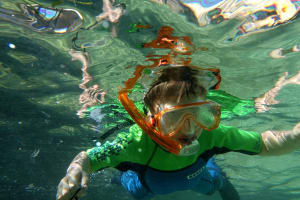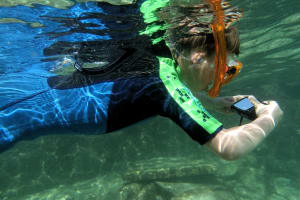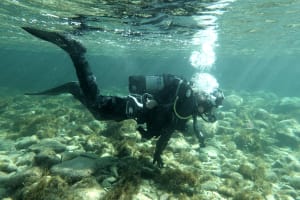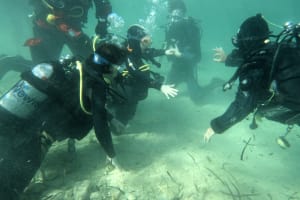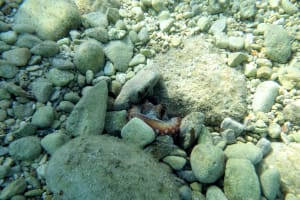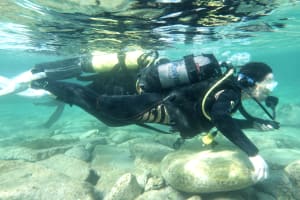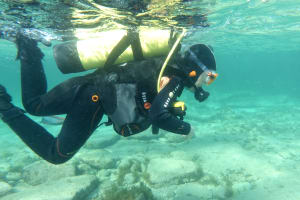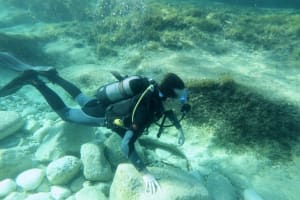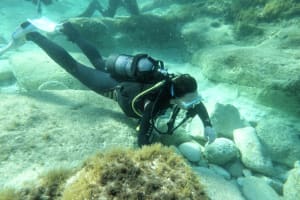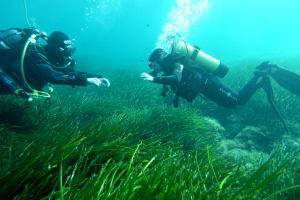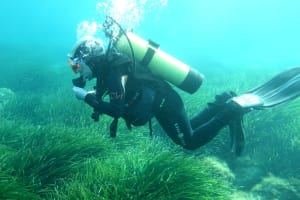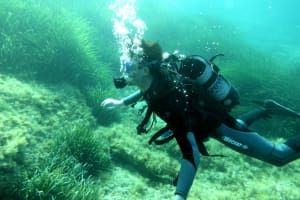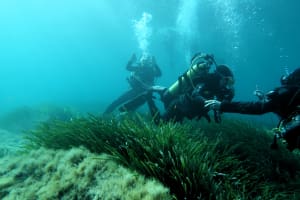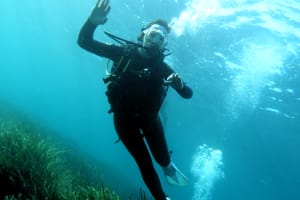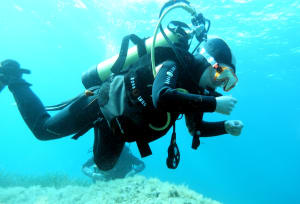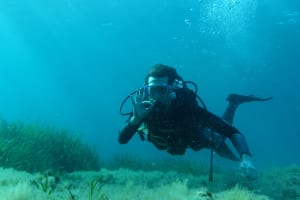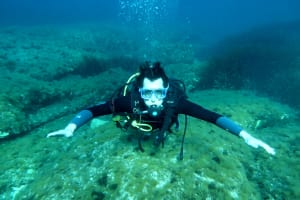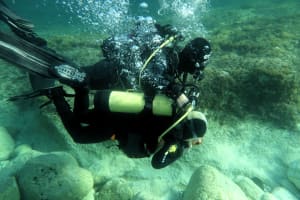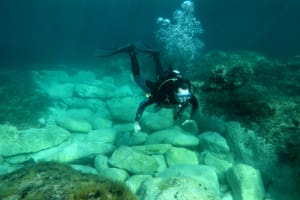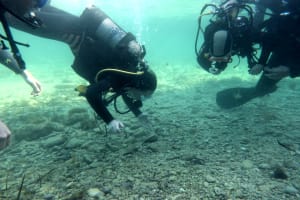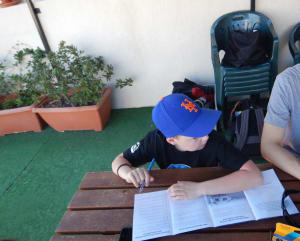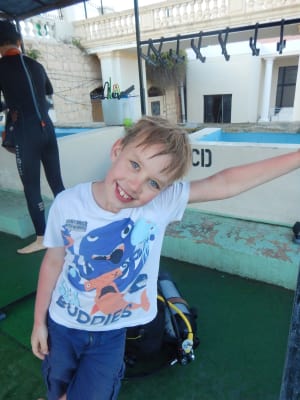 Marine life in this article: common octopus.
If you'd like print-quality versions of any image, please contact Kristaps with your request. Except where otherwise noted, content on this page is licensed under a Creative Commons Attribution 4.0 International license. Attribution should be to divelog·blue with a link to divelog.blue.