divelog·blue

Kristaps Dzonsons
The forecast for our Saturday dive was 4 knot easterly wind and sunny skies. So instead of hanging around Valletta, we drove out to the western coast of Malta for some diving around the famous Blue Grotto. Unfortunately, the weather was less than cooperative and left us with rainy skies and chop. Not great for diving. But in the spirit of adventure, we plunged in anywhow. (Be careful when entering! You'll probably enter by jumping in from the jetty, so be careful of boat traffic when crossing the harbour.)
Jellyfish everywhere! None that looked particularly dangerous, but we had a fun time trying to capture essentially translucent objects on film. The Sony RX100M4 did fairly well; the Nikon Coolpix, less so.
Both of us tried something a little bit different today in wearing 2 mm open cell fin socks instead of normal 3 or 4 mm neoprene. The results were mixed: Huck reports that her feet were immediately cold. Kristaps fared better; but in trying to fold back the socks to have open cell against open cell and being somewhat tall, ended up having bare skin between wet suit and sock. Needs more experimentation.
Lastly, Kristaps dove with a borrowed HW OSTC 2C instead of his usual Suunto D6i. (Huck forgot her dive computer.) While bulkier, it does have a free diving mode. However, unlike the Suunto D6i, which has each dive stand on its own, the OSTC records everything from the moment of entry til exit as one dive.
We look forward to diving the west reef (and exploring is caves!) in better weather.
image gallery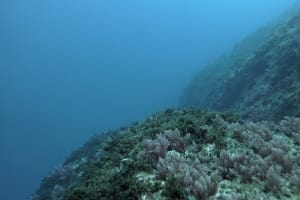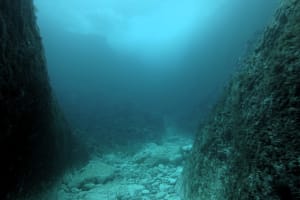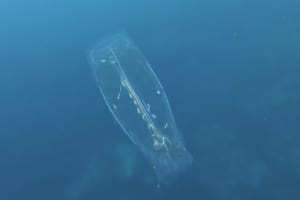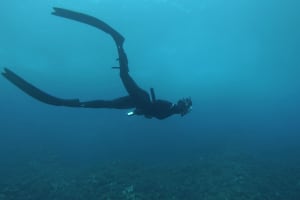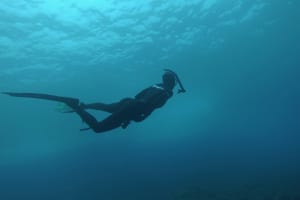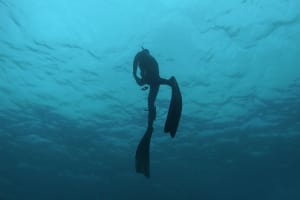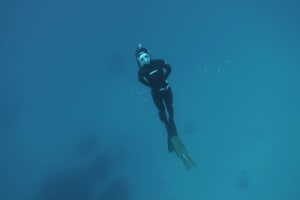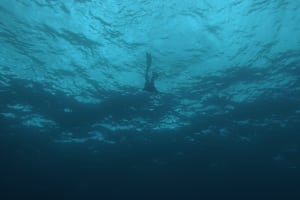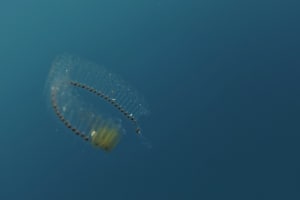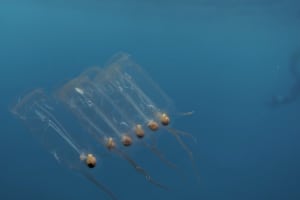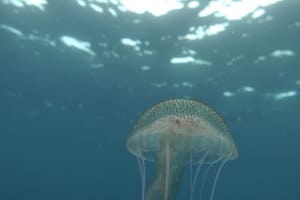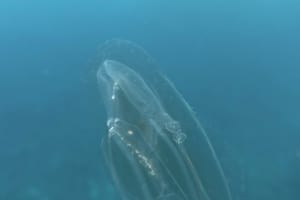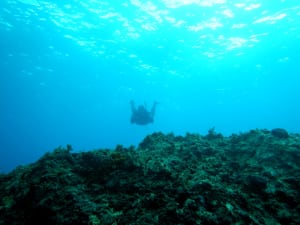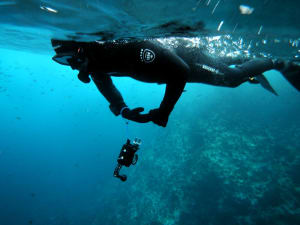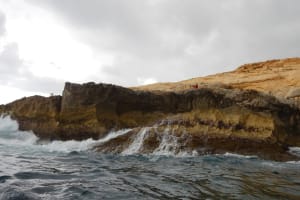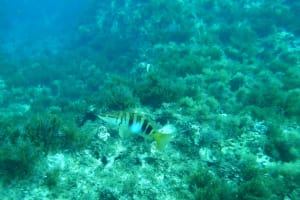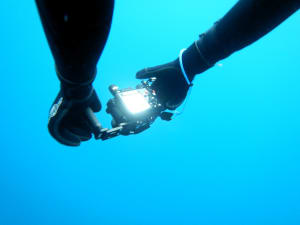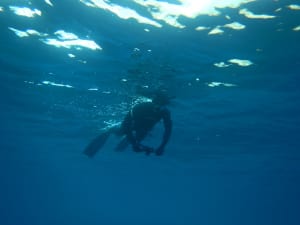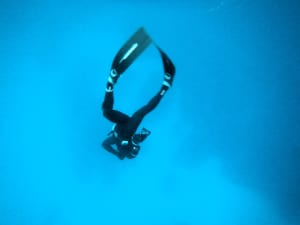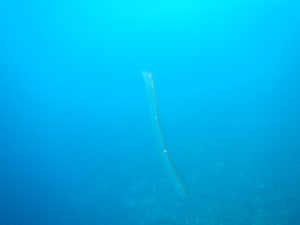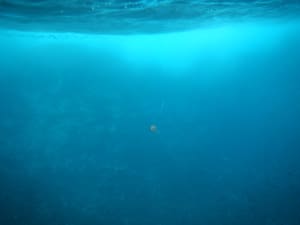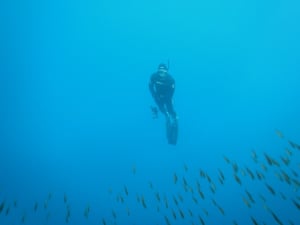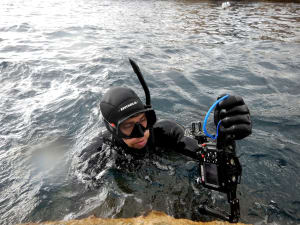 Marine life in this article: painted comberdamselfish.
If you'd like print-quality versions of any image, please contact Kristaps with your request. Except where otherwise noted, content on this page is licensed under a Creative Commons Attribution 4.0 International license. Attribution should be to divelog·blue with a link to divelog.blue.