divelog·blue

Kristaps Dzonsons
In today's dive, we entered the water nearer to the Maori (here), as usual. If you plan on diving in the area, be careful: this entrance, while our favourite, is not accessible with anything but the calmest seas. (For anything else, there's a slipway nearby — but really, if it's that bad, stay home and watch Jacques Cousteau episodes with a loved one!) Today's weather was calm (6 knots, west southwest) and warm (18 degrees) with steady pressure. Lovely Malta!
Huck dove for the first time in a few weeks — she's been conducting her PADI sidemount in the meanwhile. We traded notes on comfort in the water: Huck in a 7 mm Henerson Thermaxx with a Bare 5 mm hood and Kristaps in his usual 5 mm Beuchat Espadon open cell. Results? Kristaps' suit won hands down. What a difference open cell makes! It's high time Huck takes the plunge with her own open cell… it might take longer to don, but it's worth it.
Beyond the usual mélange of painted comber (Serranus scriba) and wide-eyed flounder (Bothus podas), we also sighted a lovely common octopus (Octopus vulgaris) and Mediterranean moray eel (Muraena helena).
image gallery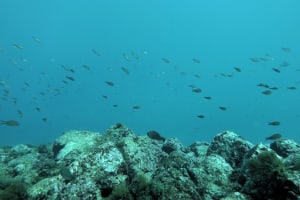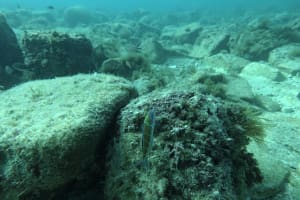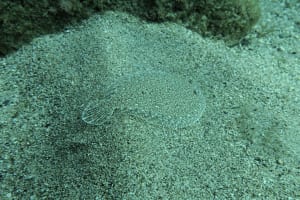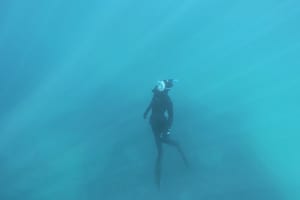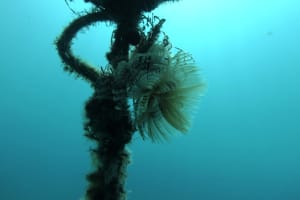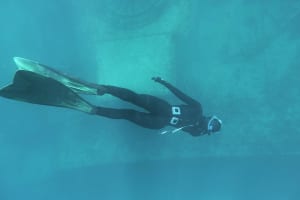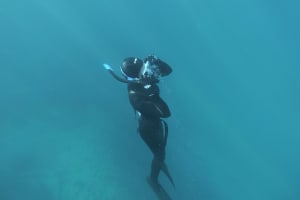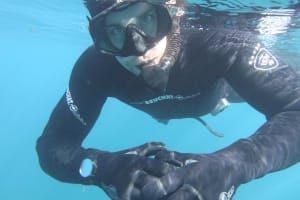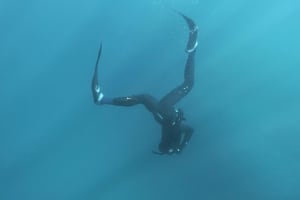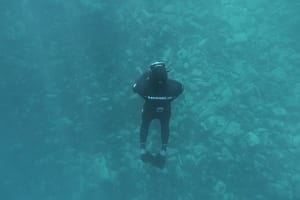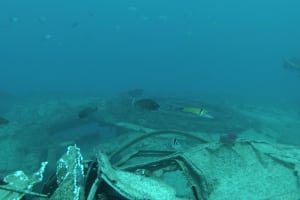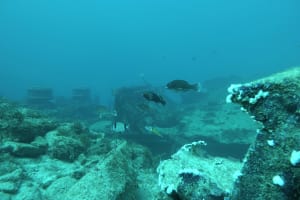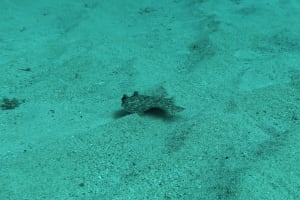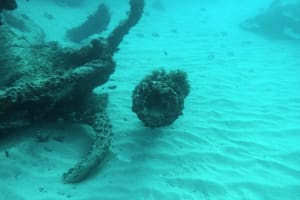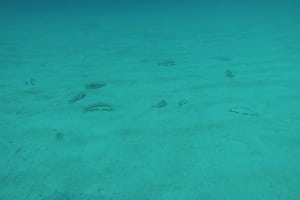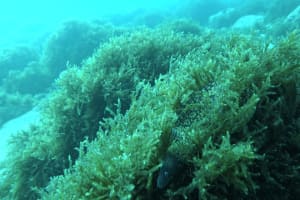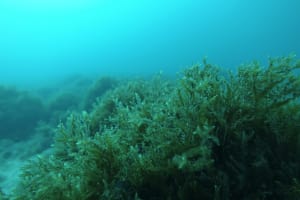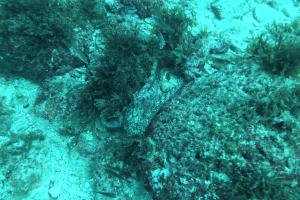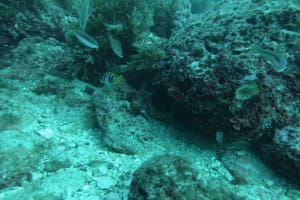 Marine life in this article: painted comberwide-eyed floundercommon octopusMediterranean moray eeldamselfishTurkish wrassesaddled breamtwo-banded breamEuropean parrotfishstriped red mulletred mullet.
If you'd like print-quality versions of any image, please contact Kristaps with your request. Except where otherwise noted, content on this page is licensed under a Creative Commons Attribution 4.0 International license. Attribution should be to divelog·blue with a link to divelog.blue.