divelog·blue

Kristaps Dzonsons
This was our first dry-suit dive in the two-dive dry-suit certification series. We opted to get the certification after realising that the water was too cold even for our thick wetsuits. (And not-so-thick skin, apparently!) Beyond the usual skills, we also had the chance to peruse the X127 shipwreck — Huck's first wreck dive!
How is it diving in a dry-suit? Awesome. Well… awesome in theory: Huck's suit leaked a lot, and Kristaps' suit leaked a little bit. All in all, Kristaps reported feeling much warmer. And though buoyancy is strange on getting started, it's easy to master. No more wetsuits in cold water! As for the wreck…
It was easy to see how the ship had been struck from outside (bombs from an airplane), as the metal has folded inward instead of outward, as would be the case in a torpedo penetration.
image gallery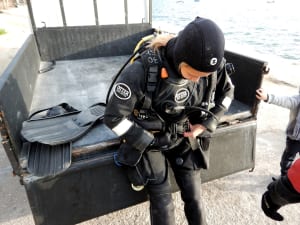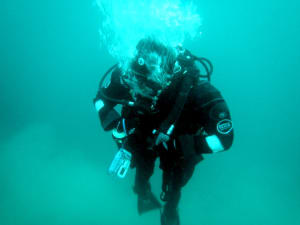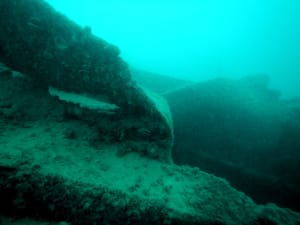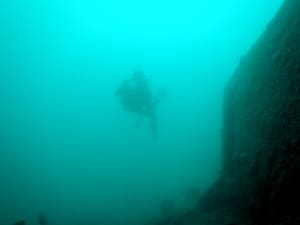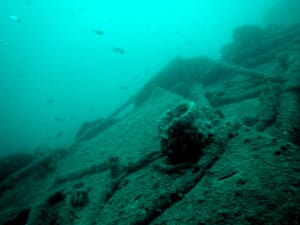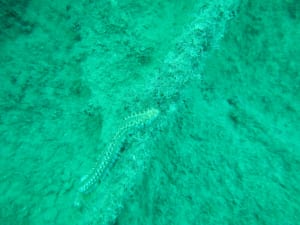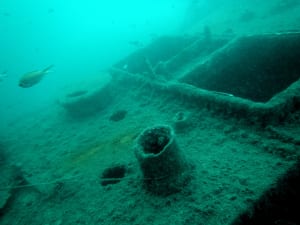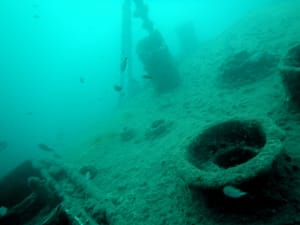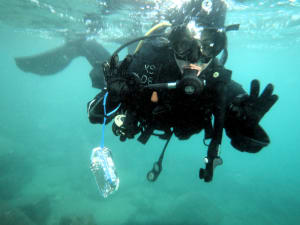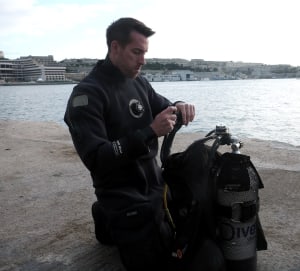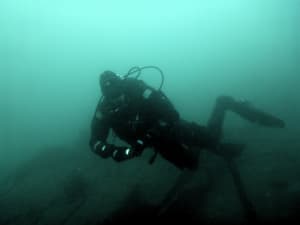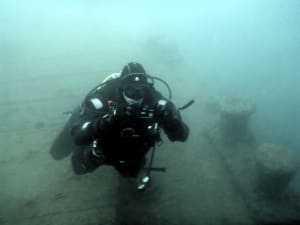 Marine life in this article: bearded fire-worm.
If you'd like print-quality versions of any image, please contact Kristaps with your request. Except where otherwise noted, content on this page is licensed under a Creative Commons Attribution 4.0 International license. Attribution should be to divelog·blue with a link to divelog.blue.