divelog·blue

Kristaps Dzonsons
Airplane departure scheduled for the evening. No time for SCUBA—no-fly would extend til the next day. What's left to do? Early morning free-diving! So in the last of our Cancún vacation dives organised by Sharon Walters and Scorpio Divers, we joined Julien to free-dive the Banderas reef for a few hours.
Under Julien's tutelage, both of us sought to extend our free-diving working time. We brought out the line again as a referent, letting it fall some ten or so metres. For the next few hours, we dove alongside the line with increasing time limits as we learned to control breathing contractions and properly rest between dives. The latter is important: both of us have notoriously cut surface times short, letting carbon dioxide build in our lungs and reducing bottom time. By using a rule-of-thumb of resting for at least twice our bottom time, we were able to gain more capacity.
We look forward to returning to Cancún for future vacations to dive the cenotes and the open reef. The cavern diver course and free-diving course look especially interesting!
image gallery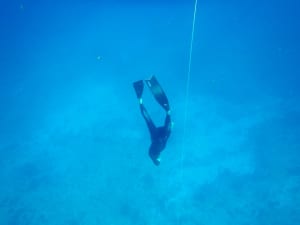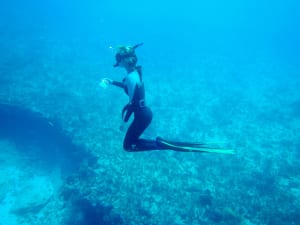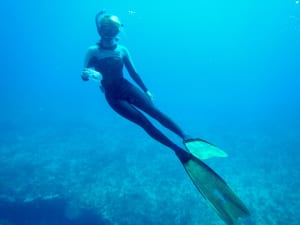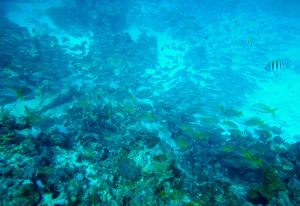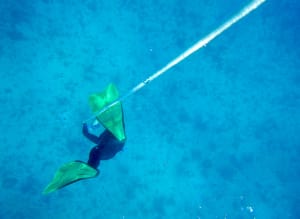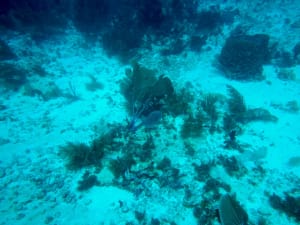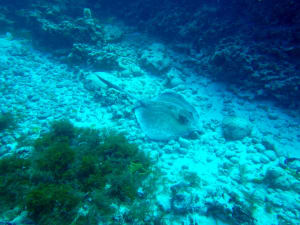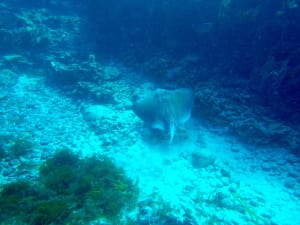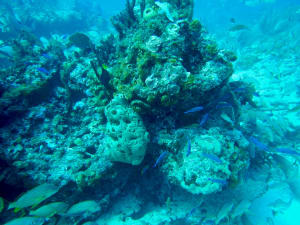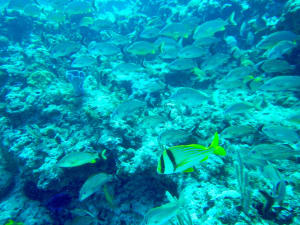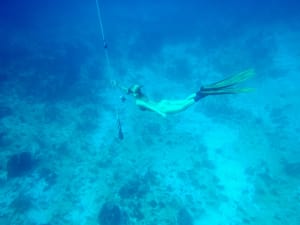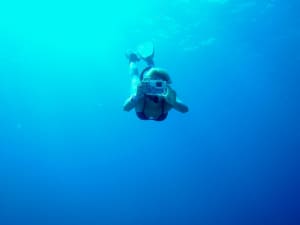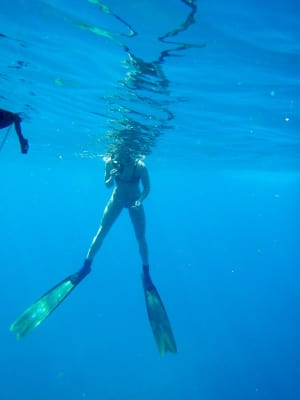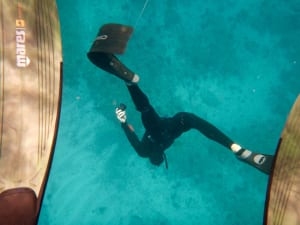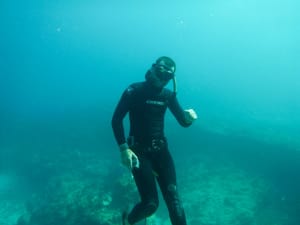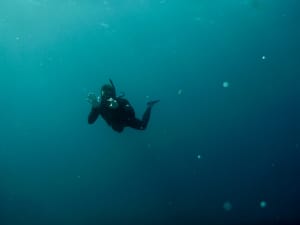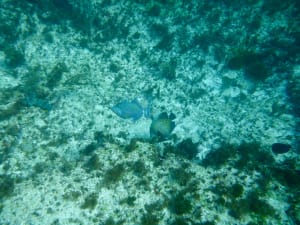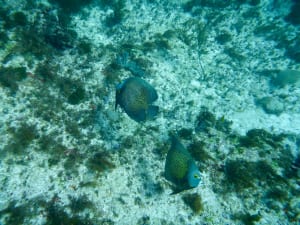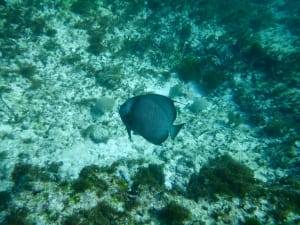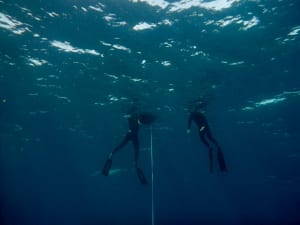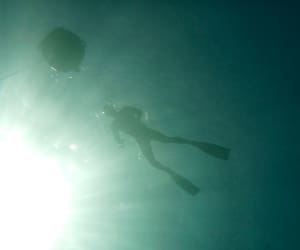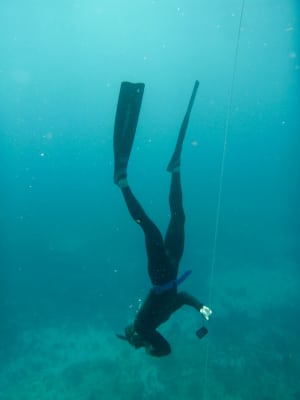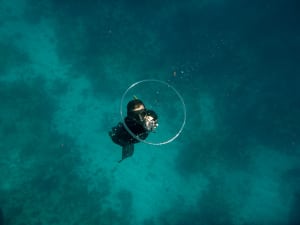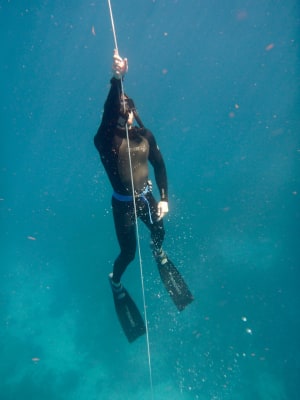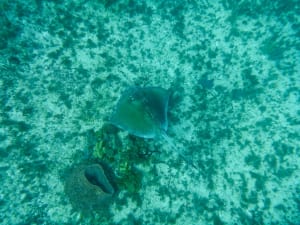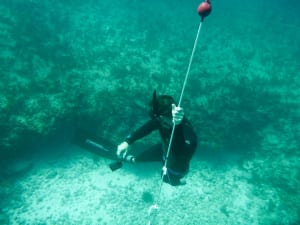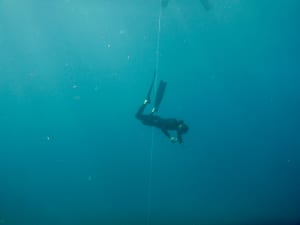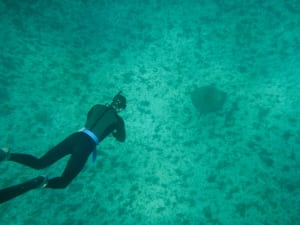 Marine life in this article: bluestriped gruntFrench grunthoneycomb cowfishsouthern stingrayblue chromistwo-bar rabbitfishocean triggerfishFrench angelfishgrey angelfish.
If you'd like print-quality versions of any image, please contact Kristaps with your request. Except where otherwise noted, content on this page is licensed under a Creative Commons Attribution 4.0 International license. Attribution should be to divelog·blue with a link to divelog.blue.
gear used
None reviewed.
None reviewed.
None reviewed.