divelog·blue

Kristaps Dzonsons
Incredible. This time, Sharon Walters and Scorpio Divers outdid themselves in finding an incredible dive site: a cenote cavern. We dove again with Camilo, who the day before had given us a rigorous introduction on technical diving with side-mounted tanks. Today we put this practise to good use by side-mounting deep in flooded caverns. We also finished, in doing so, our nitrox diver certifications.
There's really no other way to dive in caves than with a sidemount: with stalactites hanging overhead—as well as the cavern ceiling itself—it's easy to unwittingly bump into all manner of unseen protrusions. From Camilo, we learned of the cavern diver course—definitely on the short list for upcoming diving adventures!
The Dos Ojos cenote is fairly well-known, and a good place to begin one's adventures. Plenty of room, and well mapped-out. The dive itself was 86 minutes, taking both lines of the cavern in one go. We surfaced at one point (as seen in the dive profile) in a surface-access cavern to look around.
What was the biggest problem? Photography. As you can see in the images, the low (if non-existent lighting) make it difficult to take pictures. Our cameras weren't up to the task: we'd need cameras with larger apertures to take in more light, more quickly. Any suggestions?
image gallery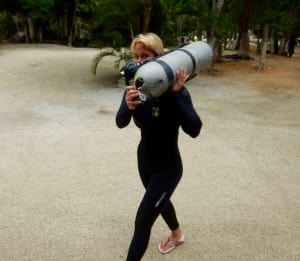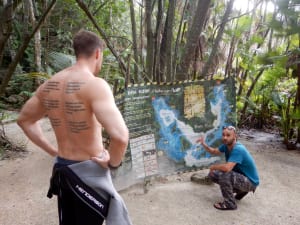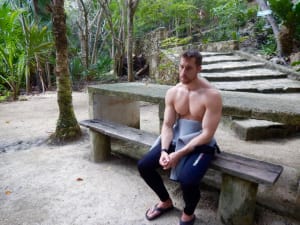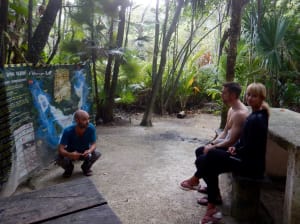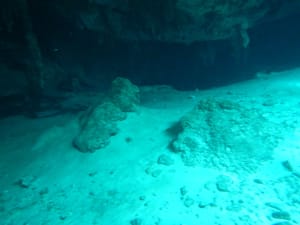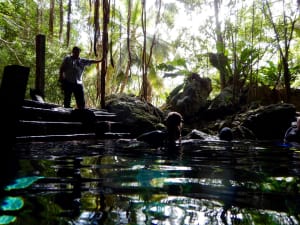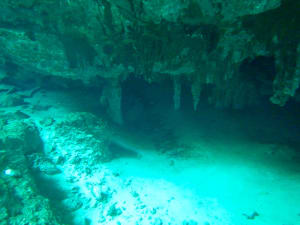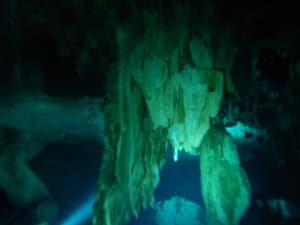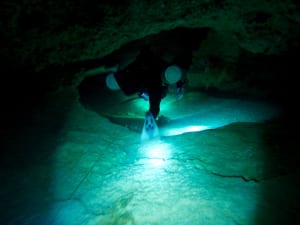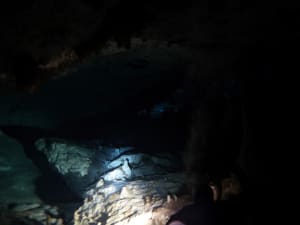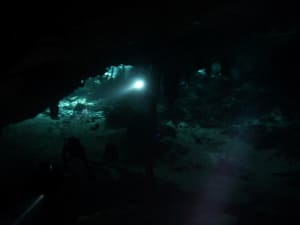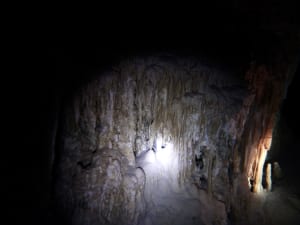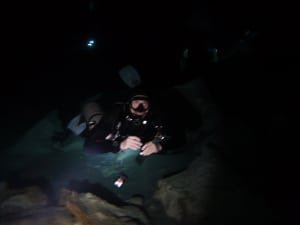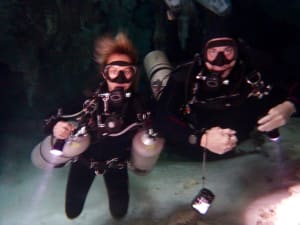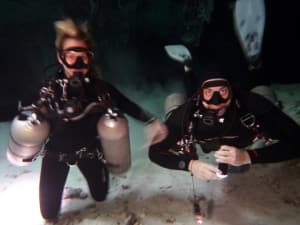 Marine life in this article: .
If you'd like print-quality versions of any image, please contact Kristaps with your request. Except where otherwise noted, content on this page is licensed under a Creative Commons Attribution 4.0 International license. Attribution should be to divelog·blue with a link to divelog.blue.
gear used
None reviewed.
None reviewed.
None reviewed.