divelog·blue

Kristaps Dzonsons
In our first of a series of SCUBA dives organised by Sharon Walters, we dove Punta Negra with Vicente of Scorpio Divers. The trip took about 30 minutes with fairly heavy swells, so if you're going to dive the area and suffer from sea sickness, make sure to bring anti-nausea pills just in case!
Beyond reef views on what amounted to a fairly clear dive, we were also lucky enough to spot a pair of large spotted eagle ray (Aetobatus narinari).
Despite the heavier seas, the current on the bottom was quite manageable. As to whether it was worth the cost of SCUBA versus a drifting free-dive… it's hard to say. The depths were certainly within comfortable limits. What was remarkable was that we didn't see a single other diver. Heavy seas, perhaps?
image gallery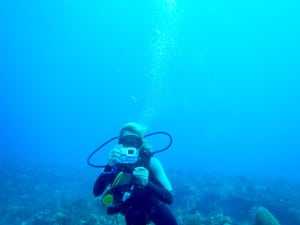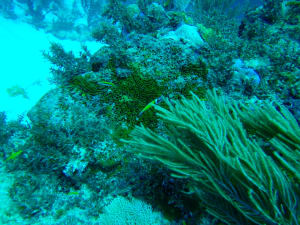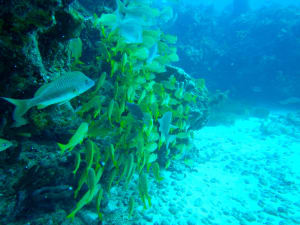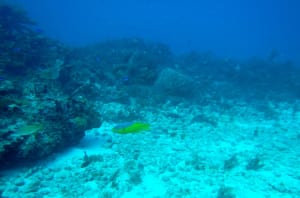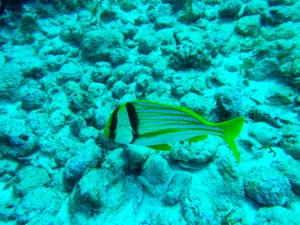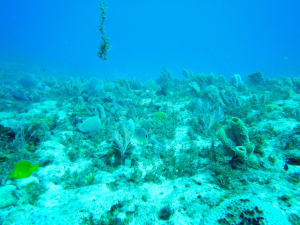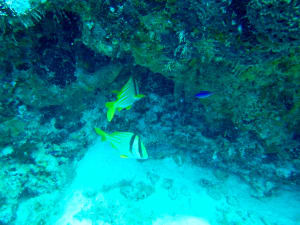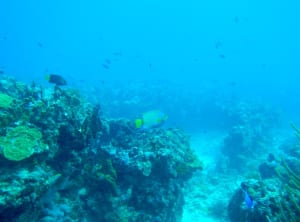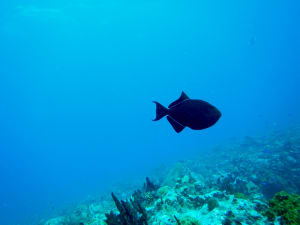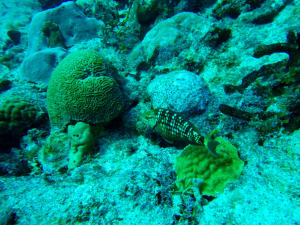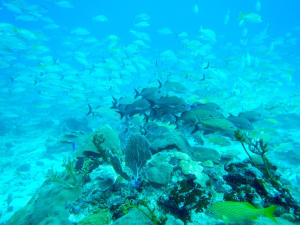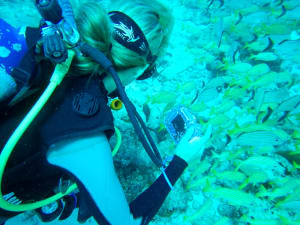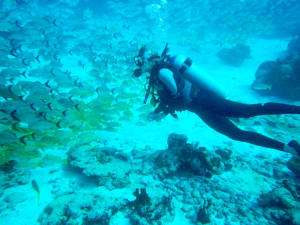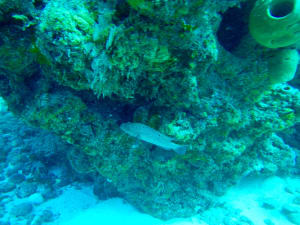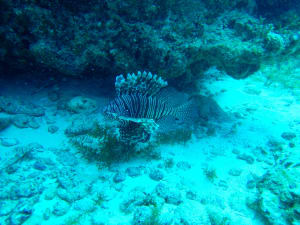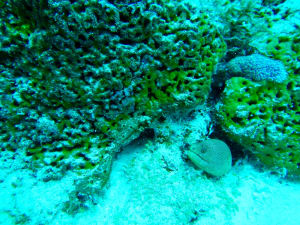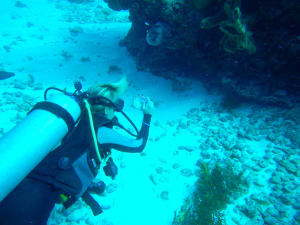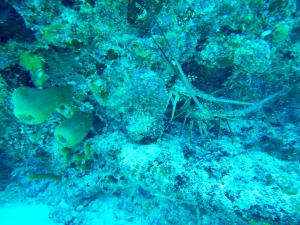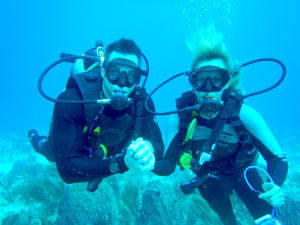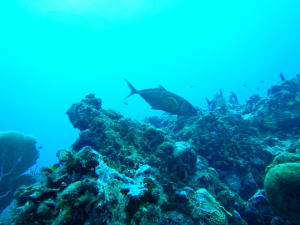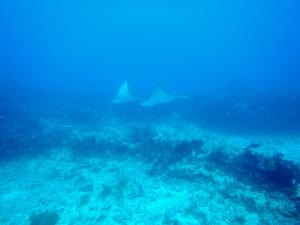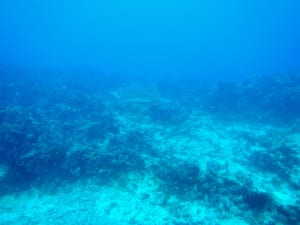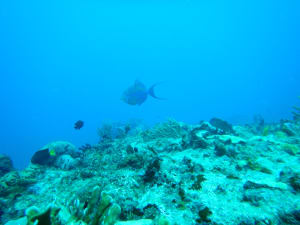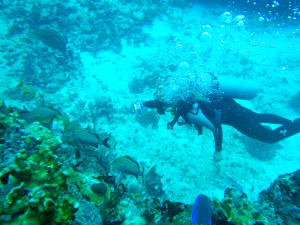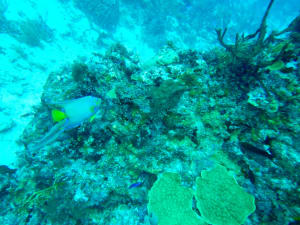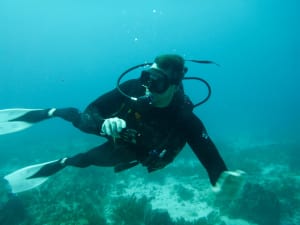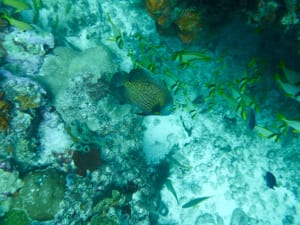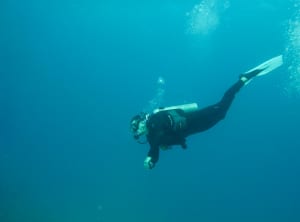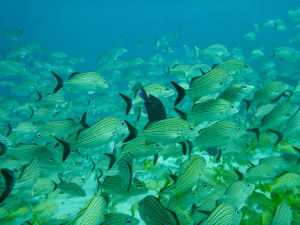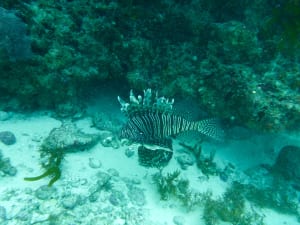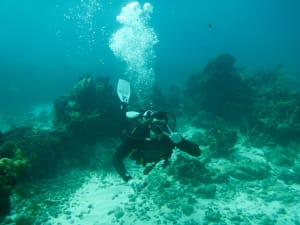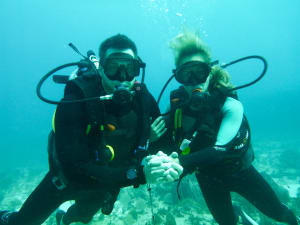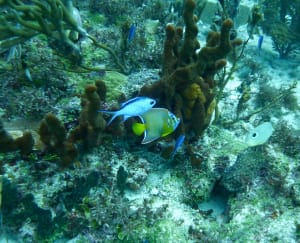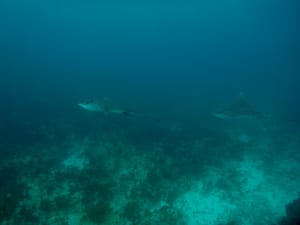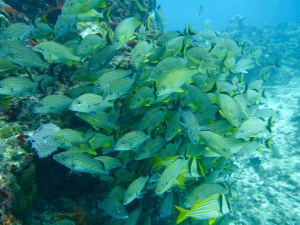 Marine life in this article: spotted eagle raystriped cleaner wrassebluehead wrassebluestriped gruntSpanish hogfishtwo-bar rabbitfishfour-eyed butterflyfishqueen angelfishyellow-tail damselfishblack triggerfishpuddingwife wrassegraysbyred lionfishspotted moray eelbar jackqueen triggerfishFrench angelfishblue chromis.
If you'd like print-quality versions of any image, please contact Kristaps with your request. Except where otherwise noted, content on this page is licensed under a Creative Commons Attribution 4.0 International license. Attribution should be to divelog·blue with a link to divelog.blue.
gear used
None reviewed.
None reviewed.
None reviewed.