divelog·blue

Kristaps Dzonsons
Suddenly, in the jungle… a cenote. In the first dive of a series planned by Sharon Walters, we free-dove deep in the Mayan jungle with Julien of Scorpio Divers. Memorable facts? Huck reminds us all of a cenote warning: don't pee in your wetsuit. Being fresh-water reservoires—and thus relatively undisturbed—divers must take care it keep the cenote waters… unpolluted.
Our day's mission was to expand our knowledge of free diving—and of course to see the cenotes. After an hour ride from out hotel, Nizuc, we took some time to familiarise ourselves with the area before preparing for the dive. We began with a thirty-minute session of free-diving yoga stretching (mostly shoulders, chest, and back) and breathing exercises, then descended to the water.
Zapote is a 20 metre funnel atop a basin room twice the diameter of the funnel top and maybe 10 metres deep. From a diver's perspective while descending, the funnel bottom looked like a black doorway opening into a vast chamber. Very creepy. (Have you been into this cavern? Let us know in the comments below.)
As seen in the dive profile, we paddled around having fun, then started with a series of consecutively-deeper dives. Julien had us practise several free-diving techniques: pulling oneself down the line, fin-kicking down the line, hovering until the first contraction, and so on. We bottomed out at 20 metres, at which point we both felt too cold to continue diving: after the onset of shivering, bottom times significantly shortened.
After our dives, we lunched in the cenote park cafeteria, which we strongly recommend. All in all, this cenote, while not particularly interesting in terms of geology or marine life, is well-suited to practise one's free-diving technique—aside being beautiful! Enjoy!
image gallery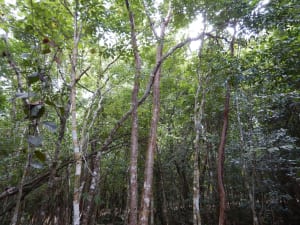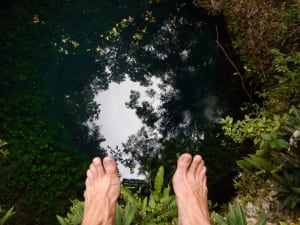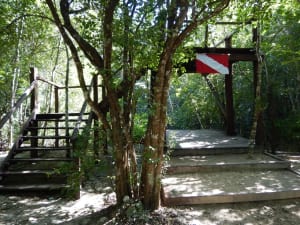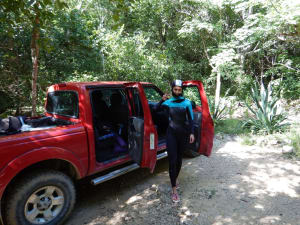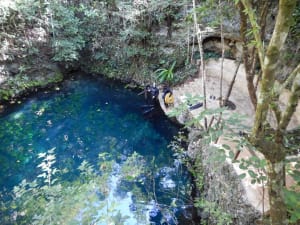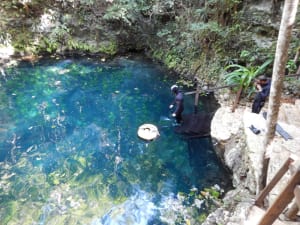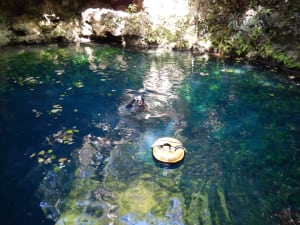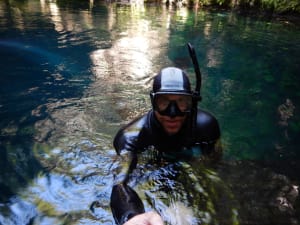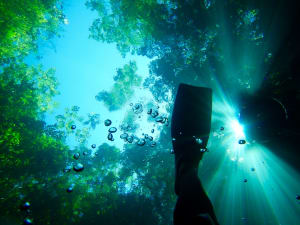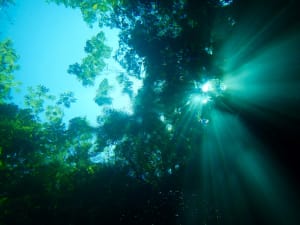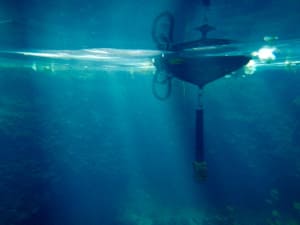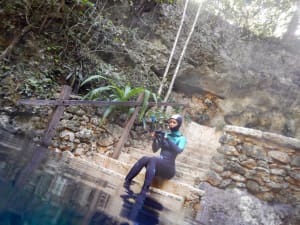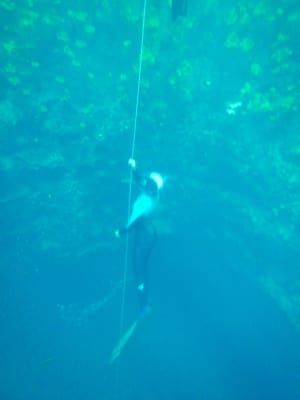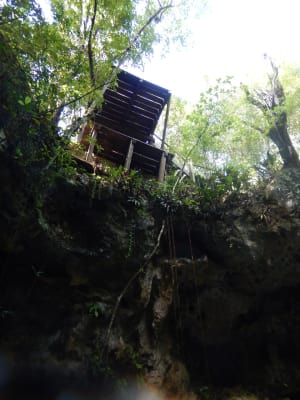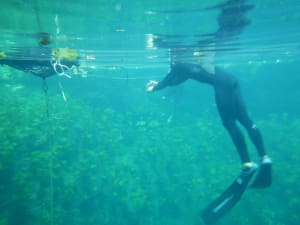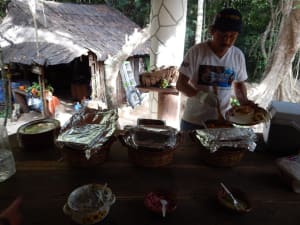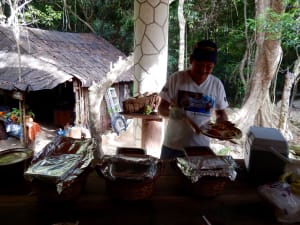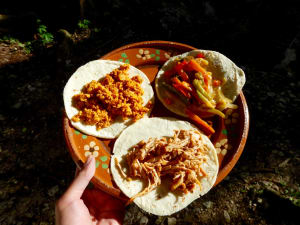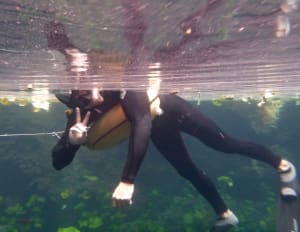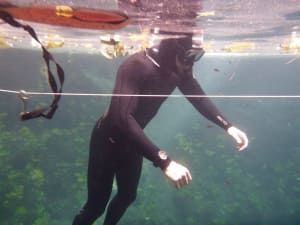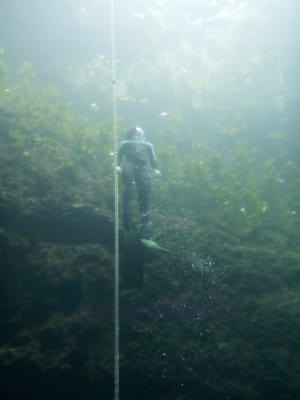 Marine life in this article: .
If you'd like print-quality versions of any image, please contact Kristaps with your request. Except where otherwise noted, content on this page is licensed under a Creative Commons Attribution 4.0 International license. Attribution should be to divelog·blue with a link to divelog.blue.
gear used
None reviewed.
None reviewed.
None reviewed.