divelog·blue

Kristaps Dzonsons
To start off a west-coast American autumn, we headed to Casino Point, Catalina Island. Although the dive itself wasn't great due to water visibility (cloudy day and the general murk); it, along with Avalon's views (and, as Huck reminds us all, ice cream shops), made for a wonderful day. We brought all of our kit—against Kristaps' formal complaints, considering he ended up carrying it—but in the end it was worth it. Though listed at a comfortable 23 degrees, we would have been freezing without our 7 mm. Henderson suits.
Do we have any suggestions? First, bring warm gear. We used our thick suits and gloves, and if it gets colder, will probably also dive with hoods. Where the ferry lands (as we found out after the fact), you can rent a service at the baggage desk where you can leave your things and they'll deliver them to the dive site, then collect them after the fact. If you're diving Casino Point, there's a public shower right nearby (where you can rent towels and soap): a must for post-dive thawing. Bring cash for all of these services!
image gallery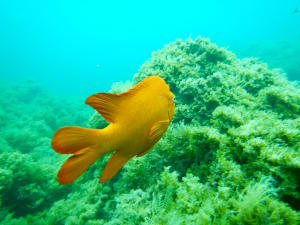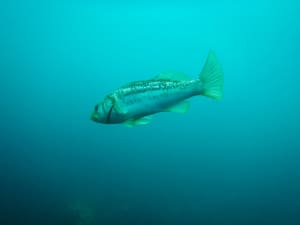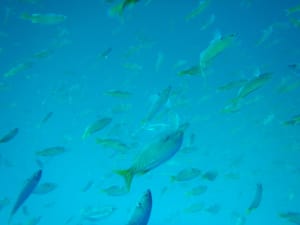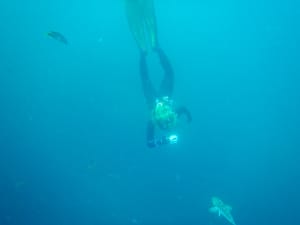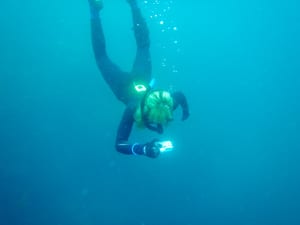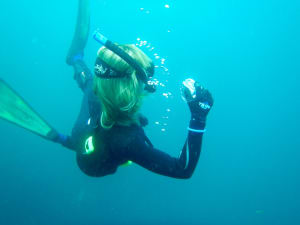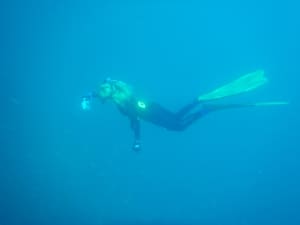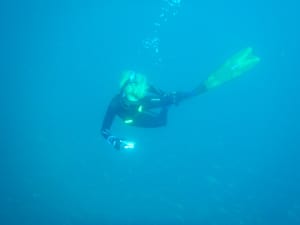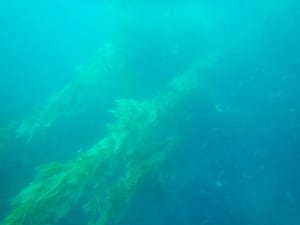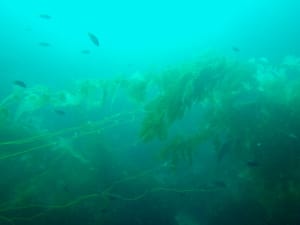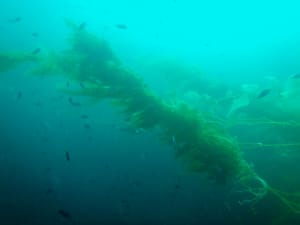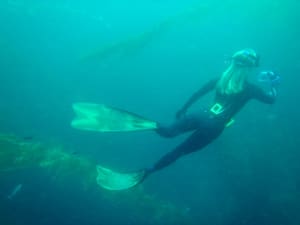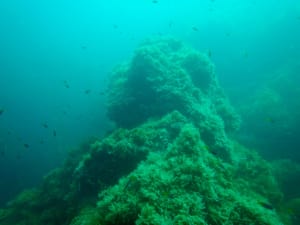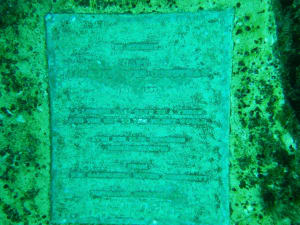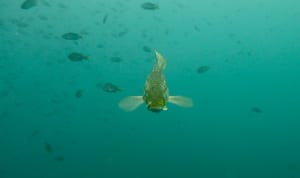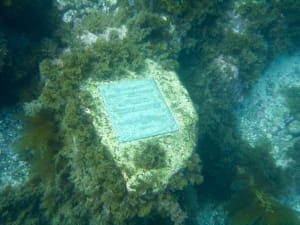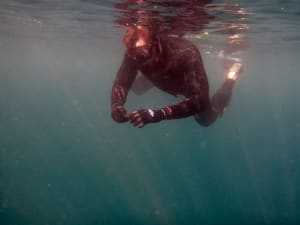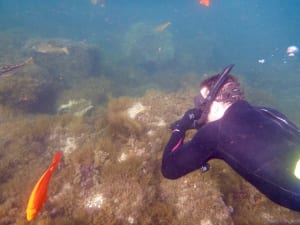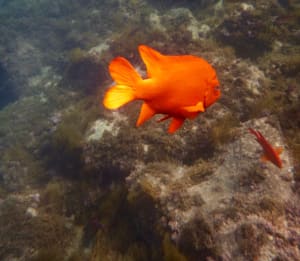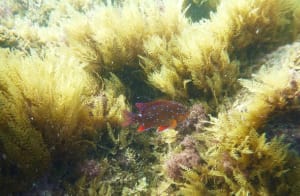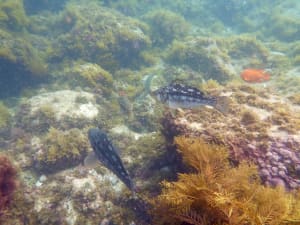 Marine life in this article: Garibaldi damselkelp bassgiant kelprock wrasse.
If you'd like print-quality versions of any image, please contact Kristaps with your request. Except where otherwise noted, content on this page is licensed under a Creative Commons Attribution 4.0 International license. Attribution should be to divelog·blue with a link to divelog.blue.
gear used
None reviewed.
None reviewed.
None reviewed.