Hithadhoo Point, Laamu Atoll
divelog·blue

Kristaps Dzonsons
Another fabulous dive at Hithadhoo Point (including a manta sighting!) with Oscar Ignetik. This was our last day at the Six Senses resort on Laamu Atoll in the Maldives, and we were lucky with a day of incredible visibility. This is technically three dives presented as one: first, along a reef to warm up; second, at Hithadhoo Point; and third, along the Yin Yang reef lip to push our deep-diving capabilities.
It was everything we wanted: not only did we spot a beautiful reef manta ray (Manta alfredi), but an overwhelming number of turtles, sharks, and all other manner of fishes.
This alone made the dives well worth it; but even without, the number of sharks (not shown in pictures — they generally fade out against the sea bed) and turtles kept us constantly at attention. At the last dive site, Oscar helped tune our free-diving skills to reach below 20 metres. A skill we look forward to using more often!
image gallery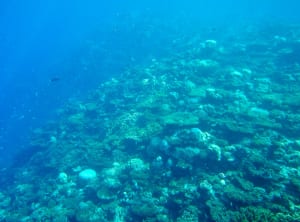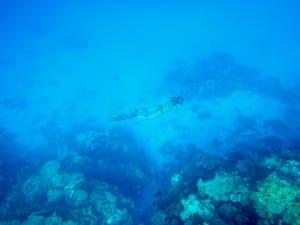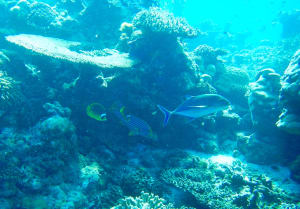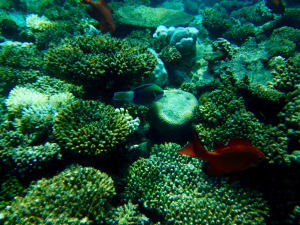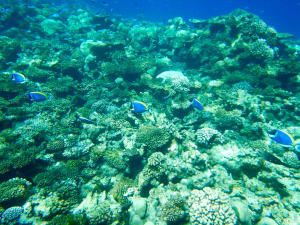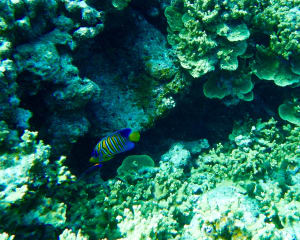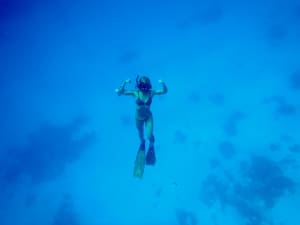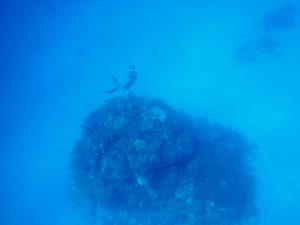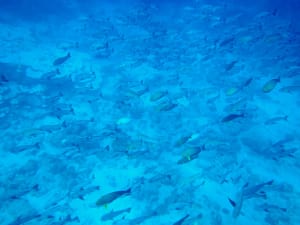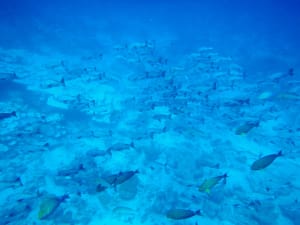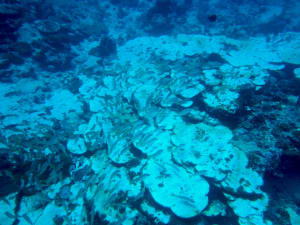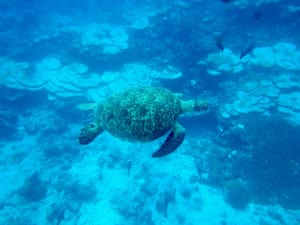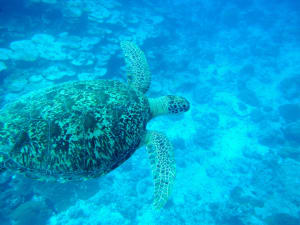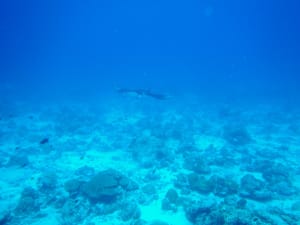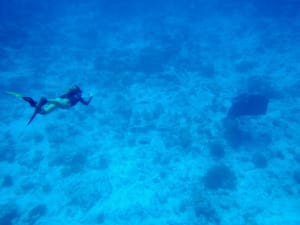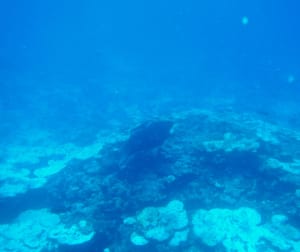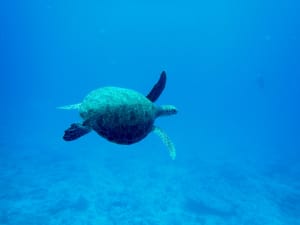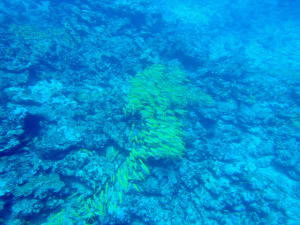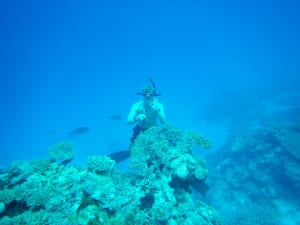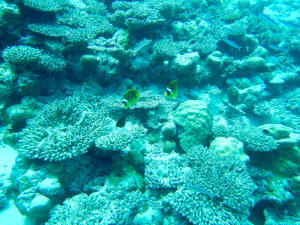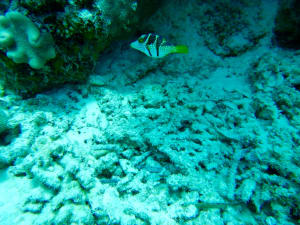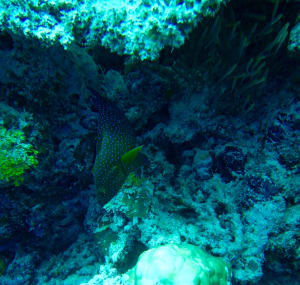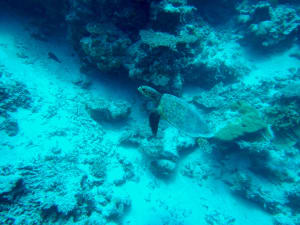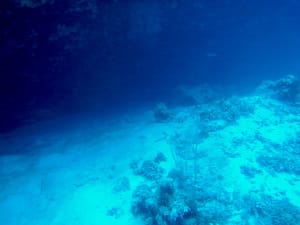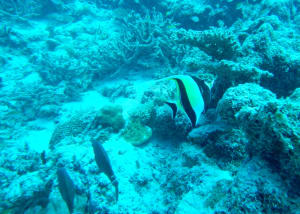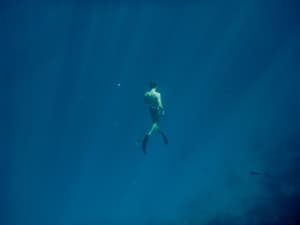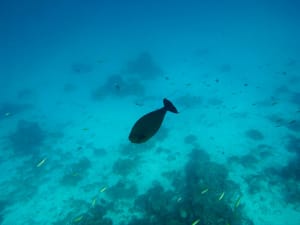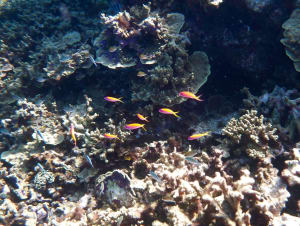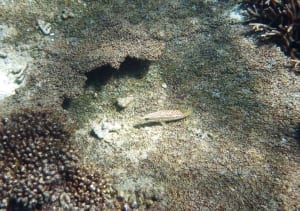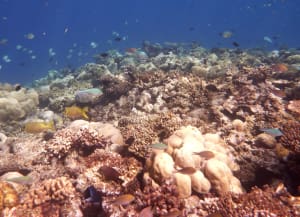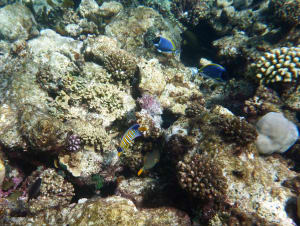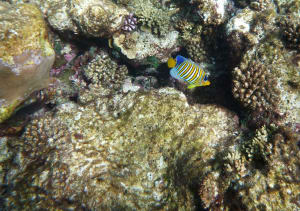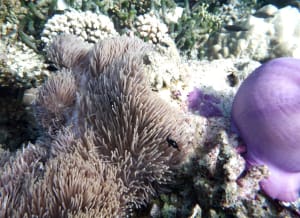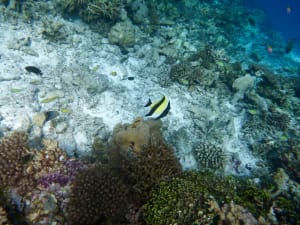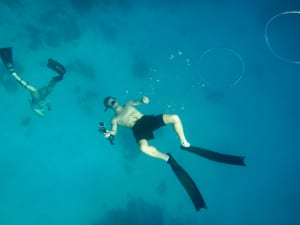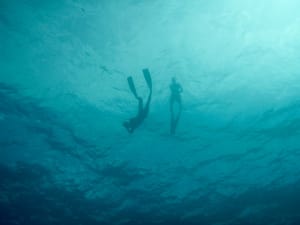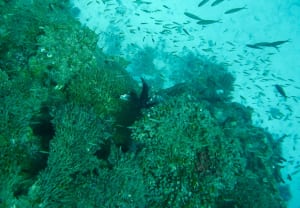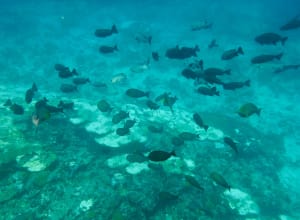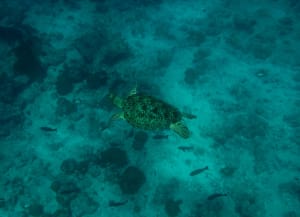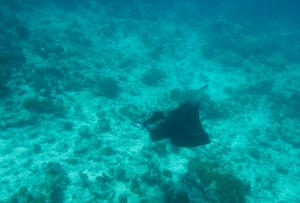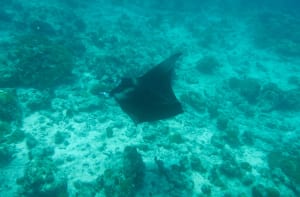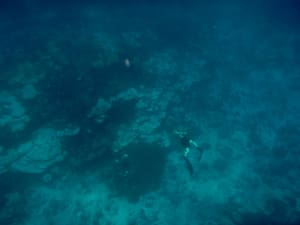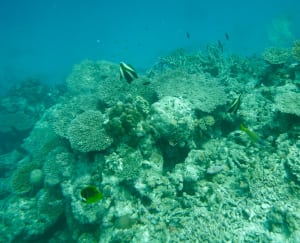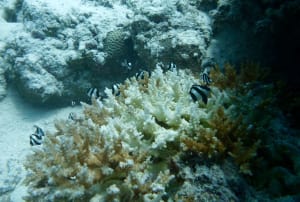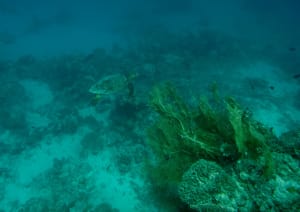 Marine life in this article: reef manta rayIndian Ocean oriental sweetlipsraccoon butterflyfishblue-fin trevallyimmaculate soldierfishblue surgeonfishroyal angelfishpencilled surgeonfishyellowfin groupergreen sea turtlewhite-tip reef sharkbluestripe snappersaddled pufferfishcoral hindhawksbill sea turtleMoorish idolbignose unicornfishyellow-tail bassletwhite-line grouperyellow-lined triggerfishcommon lionfishphantom bannerfishthree-band damselfish.
If you'd like print-quality versions of any image, please contact Kristaps with your request. Except where otherwise noted, content on this page is licensed under a Creative Commons Attribution 4.0 International license. Attribution should be to divelog·blue with a link to divelog.blue.
gear used
None reviewed.
None reviewed.
None reviewed.