Hithadhoo Point, Laamu Atoll
divelog·blue

Kristaps Dzonsons
Manta! Sharks! Turtles! Groupers! On the fourth day (skipping one day off spent surfing — did you know the atoll is well-known for surfing?) of our stay at the Six Senses resort on Laamu Atoll in the Maldives, we turned to SCUBA diving to round out our view. We technically dove two sites, but as most pictures are from the first, I'll pretend they were the same.
While the dive sites lacked a bit for clarity (being rainy season and all!), and while we've become woefully spoilt by the simplicity of free-diving, Huck and I still had a beautiful dive at Hithadhoo Point. In a nutshell... reef manta ray (Manta alfredi)! The dive itself meanders among cleaning stations manned (fished?) by the striped cleaner wrasse (Labroides dimidiatus), which attends to the mantas and other creatures: green sea turtle (Chelonia mydas), camouflage grouper (Epinephelus polyphekadion), and even some spotted garden eel (Heteroconger hassi).
Prior to the dive, Oscar Ignetik took us through a presentation by the Manta Trust regarding conservation of the mantas in the Maldives. An excellent look at local efforts to preserve these beautiful creatures!
image gallery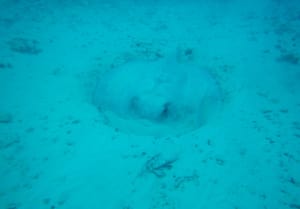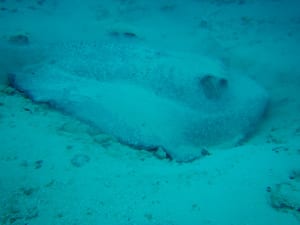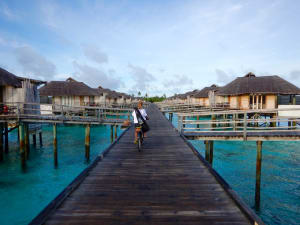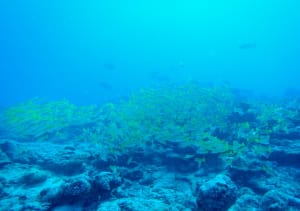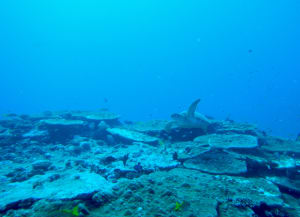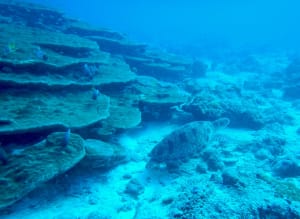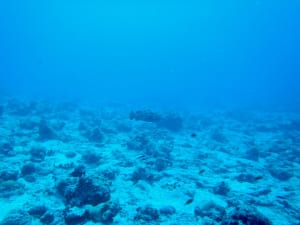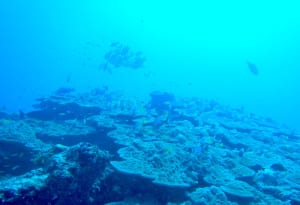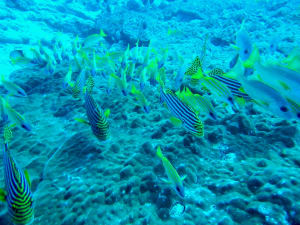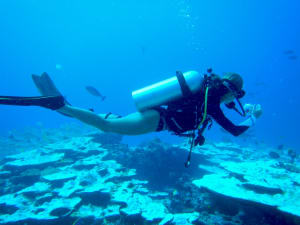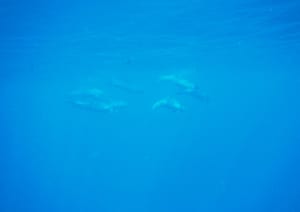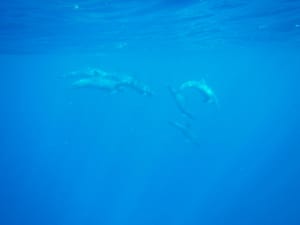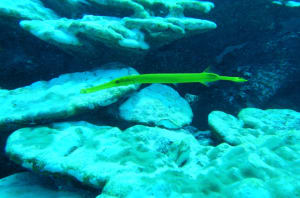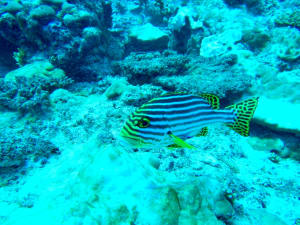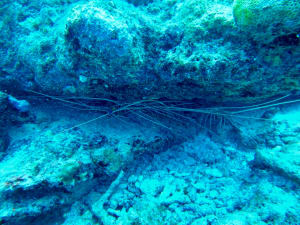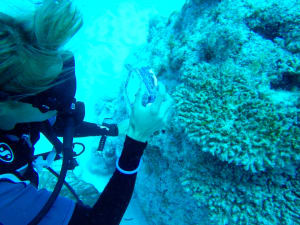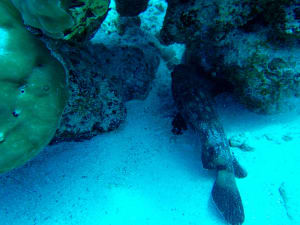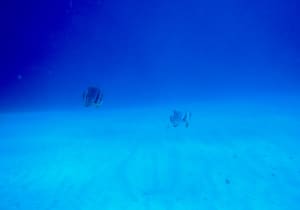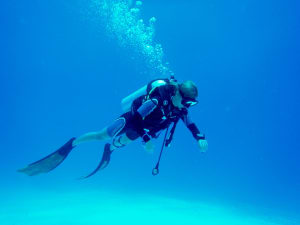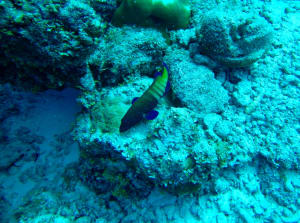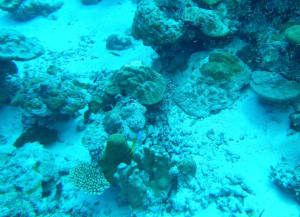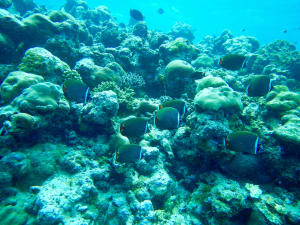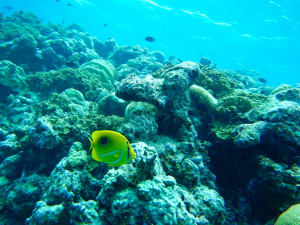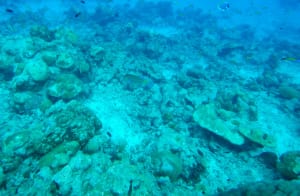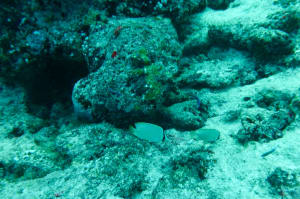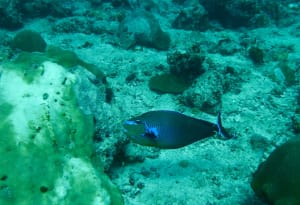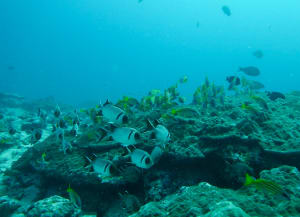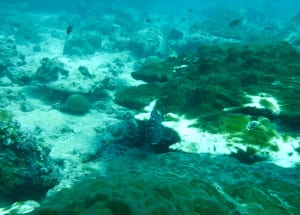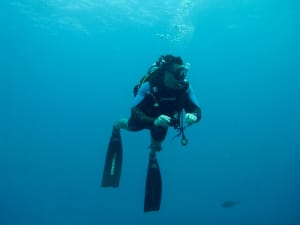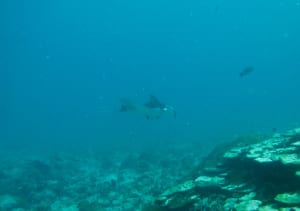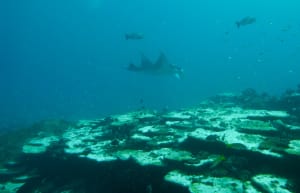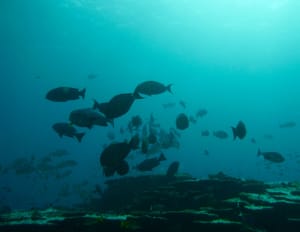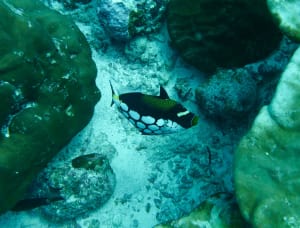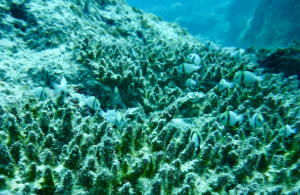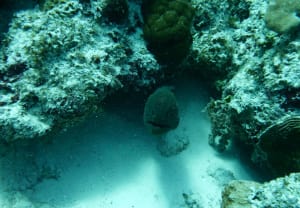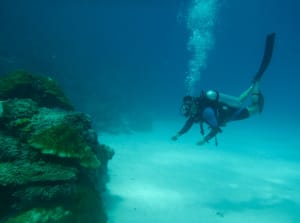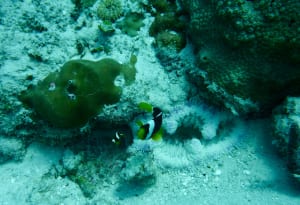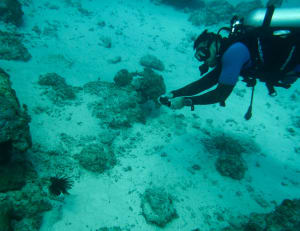 Marine life in this article: reef manta raystriped cleaner wrassegreen sea turtlecamouflage grouperspotted garden eelporcupine raybluestripe snapperyellowfin grouperIndian Ocean oriental sweetlipsChinese trumpetfishlongfin batfishpeacock grouperyellowback fusiliercommon lionfishred-tailed butterflyfishblue-lashed butterflyfishyellow boxfishcitron butterflyfishbignose unicornfishshadowfin soldierfishclown triggerfishIndian dascyllusgiant moray eelClarke's anemonefish.
If you'd like print-quality versions of any image, please contact Kristaps with your request. Except where otherwise noted, content on this page is licensed under a Creative Commons Attribution 4.0 International license. Attribution should be to divelog·blue with a link to divelog.blue.
gear used
None reviewed.
None reviewed.
None reviewed.