Six Senses lagoon, Laamu Atoll
divelog·blue

Kristaps Dzonsons
This was the first of several days on the Laamu Atoll in the Maldives, based out of the Six Senses resort. After the long journey, Huck and I couldn't wait and jumped into the sea right alongside our room. With the tide out and the sea calm, we dove (if briefly) right within the house reef. The dive was brief, but served as a fabulous way to start our time in the Maldives!
The main sightings were of a cow-tail stingray (Pastinachus sephen) and a black-tip reef shark (Carcharhinus limbatus), among innumerable smaller reef fishes.
We look forward to the next few days further afield!
image gallery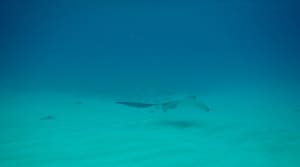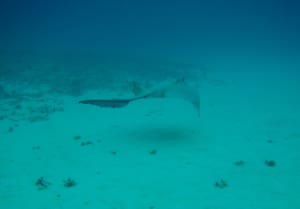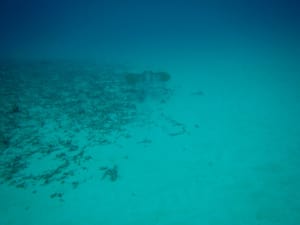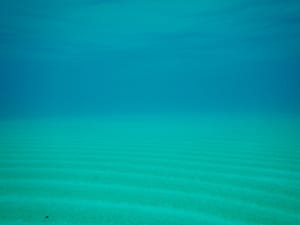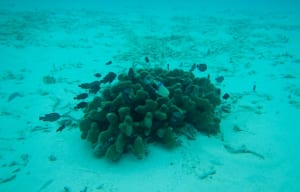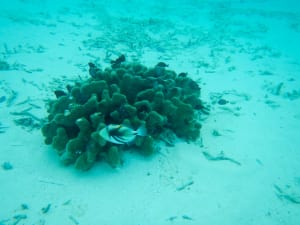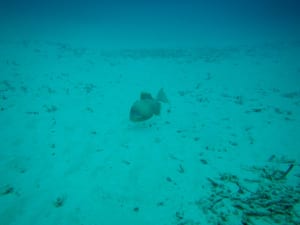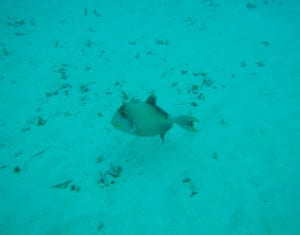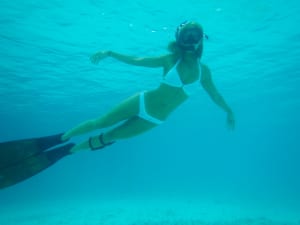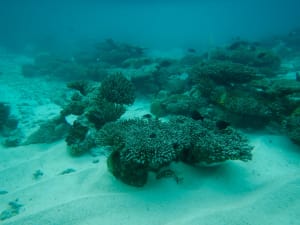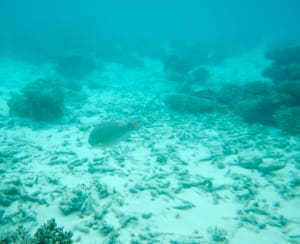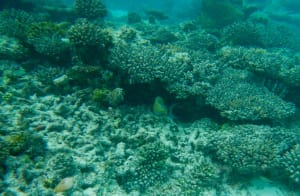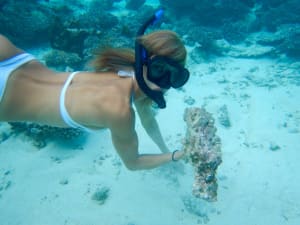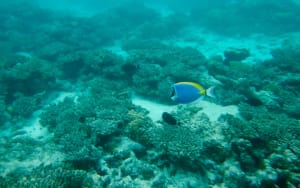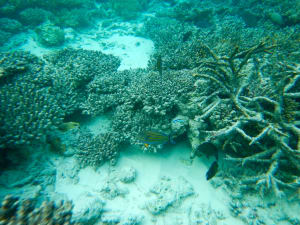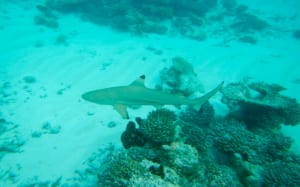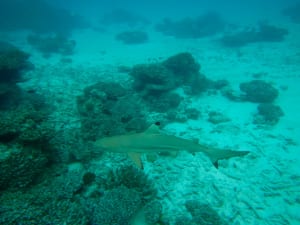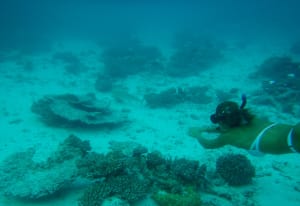 Marine life in this article: cow-tail stingrayblack-tip reef sharklagoon triggerfishtitan triggerfishbicolour parrotfishblue-lined surgeonfishblue surgeonfish.
If you'd like print-quality versions of any image, please contact Kristaps with your request. Except where otherwise noted, content on this page is licensed under a Creative Commons Attribution 4.0 International license. Attribution should be to divelog·blue with a link to divelog.blue.
gear used
None reviewed.
None reviewed.
None reviewed.